On January 3, 1921, the State Capitol in Charleston was destroyed by fire.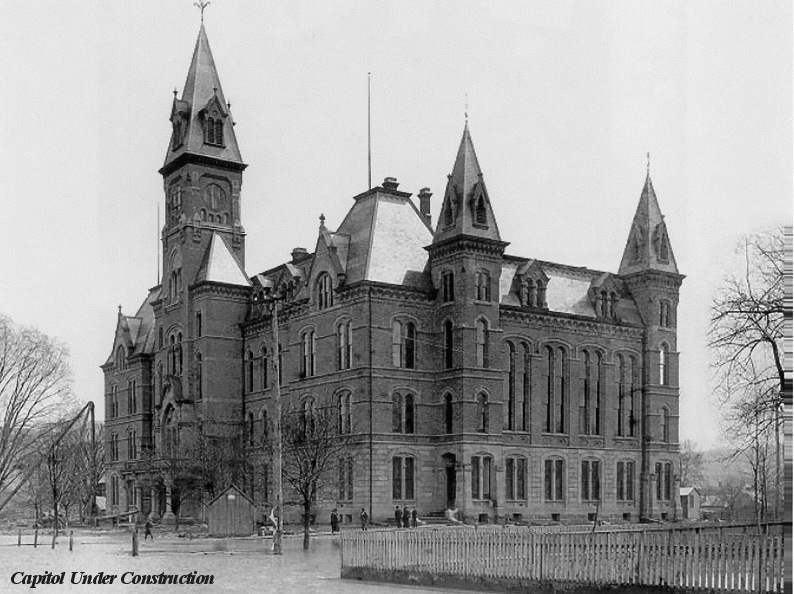 In 1870, Dr. John P. Hale, was given the contract for construction of Charleston's first capitol building and ended up paying most of the cost himself. That capitol was built in the Italianate style, with Romanesque details. The second capitol building in Charleston, and the topic of this discussion, was erected incorporating the 1870 capitol into the new structure. The 85 rooms of the new building housed all the departments of state government and were completely occupied in 1887. The so-called Victorian capitol was built in the Second Empire style, with a mansard roof, gabled wall dormers, and towers. In 1903, an annex was built across the street. This would become the library. The annex was torn down in 1967.



On January 3, 1921, the Victorian capitol was destroyed by a fire of unknown origin.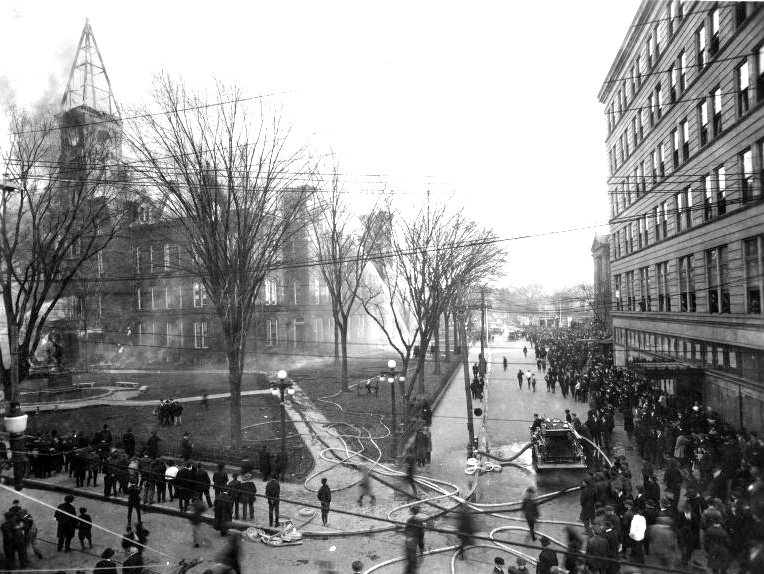 This is at the corner of Capitol & Lee. The building on the right is still there today.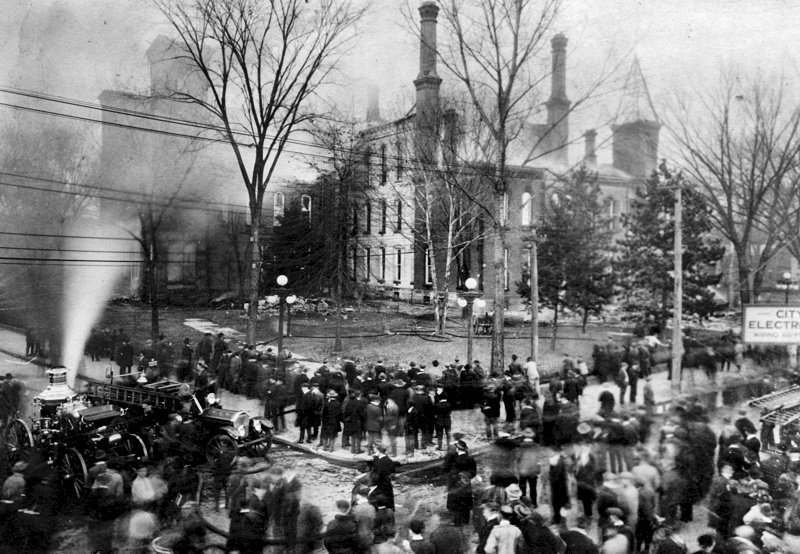 This shows the Kanawha Steamer going full blast at the corner of Dickinson & Lee. This engine is now in the lobby of the Civic Center. See more HERE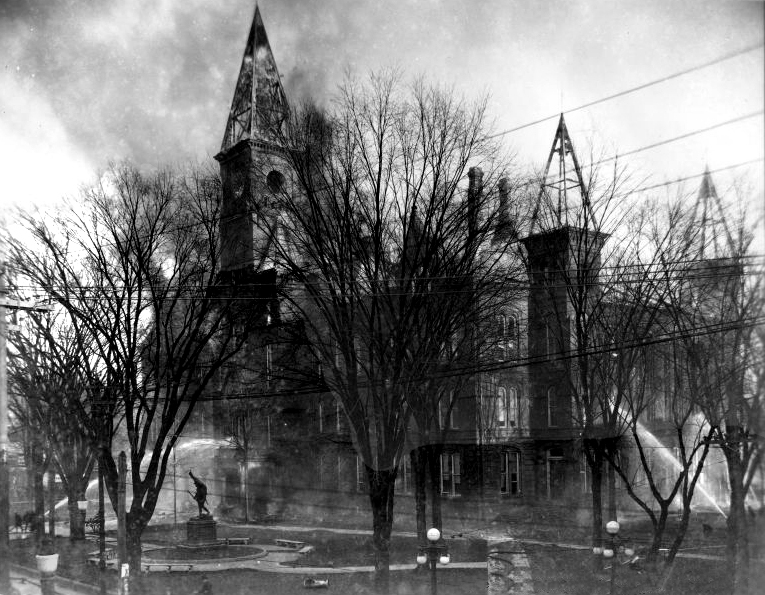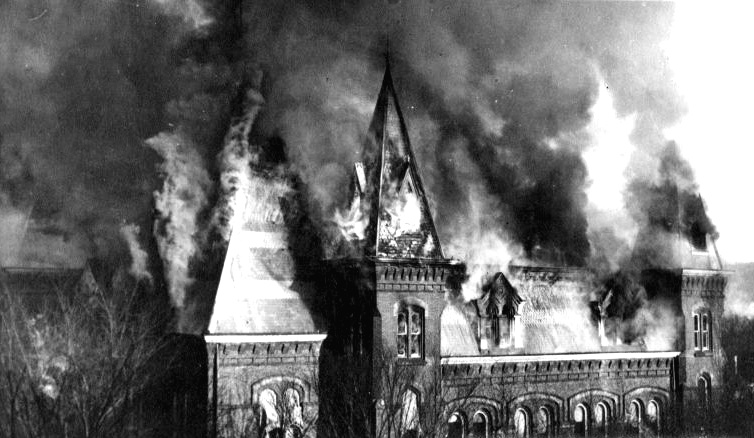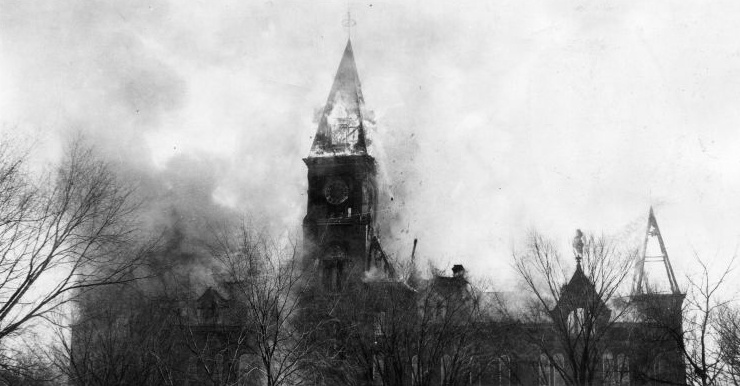 Ammunition, bought by the West Virginia State Police two years before, was stored on the top floor of the building. The ammunition had been purchased for use in the coal field disputes which had threatened to erupt into civil war. Supposedly several machine guns and rifles were also stored in the Capitol. The heat from the fire set off the ammunition and sent onlookers running in every direction. Smoke could be seen for miles. While firefighters were fighting the fire, two men mounted one of the fire trucks and took off for a joyride around Charleston. Police chased the men and arrested them.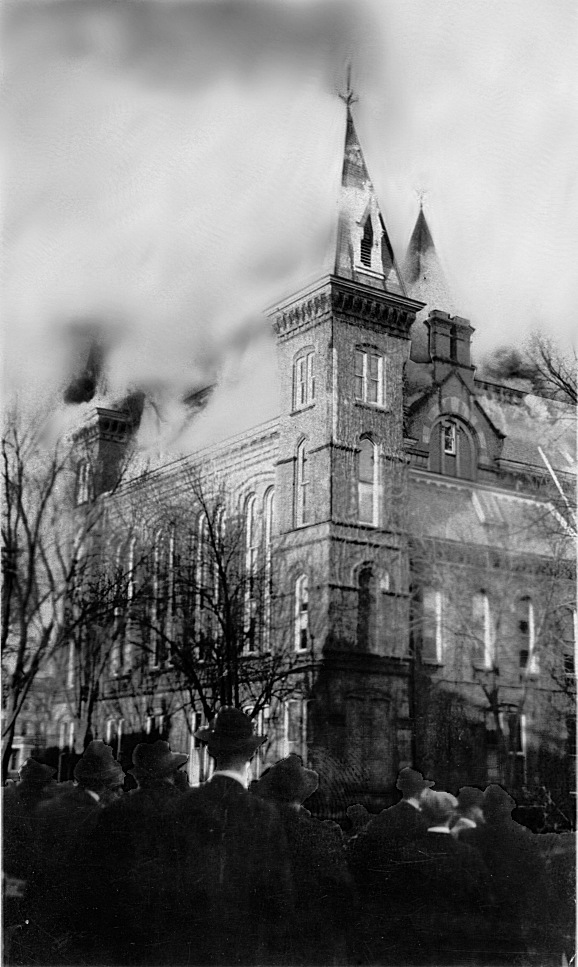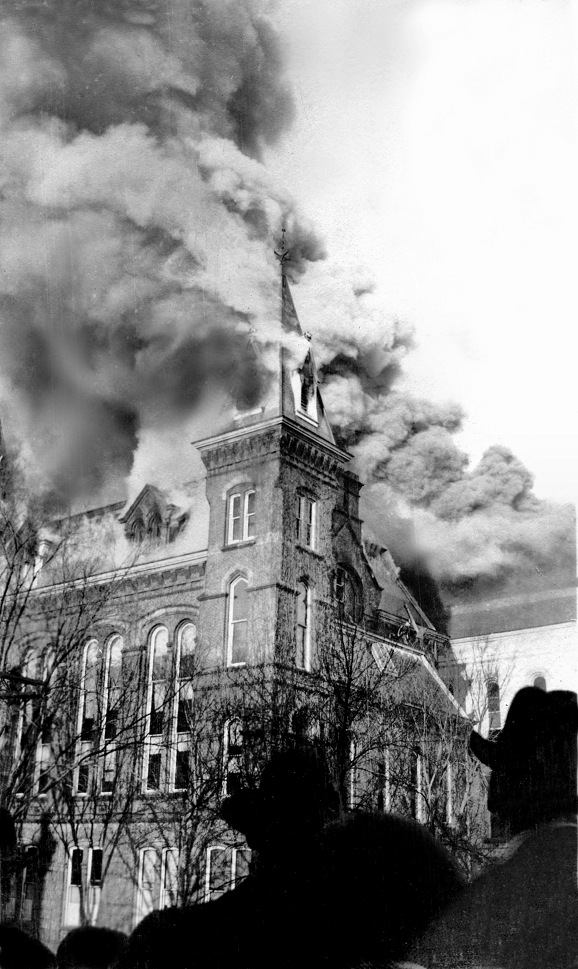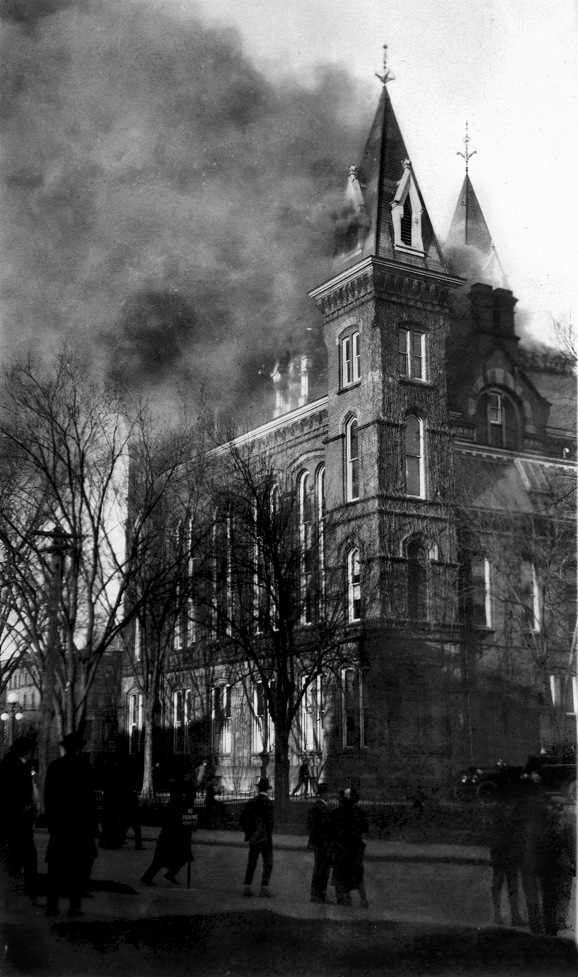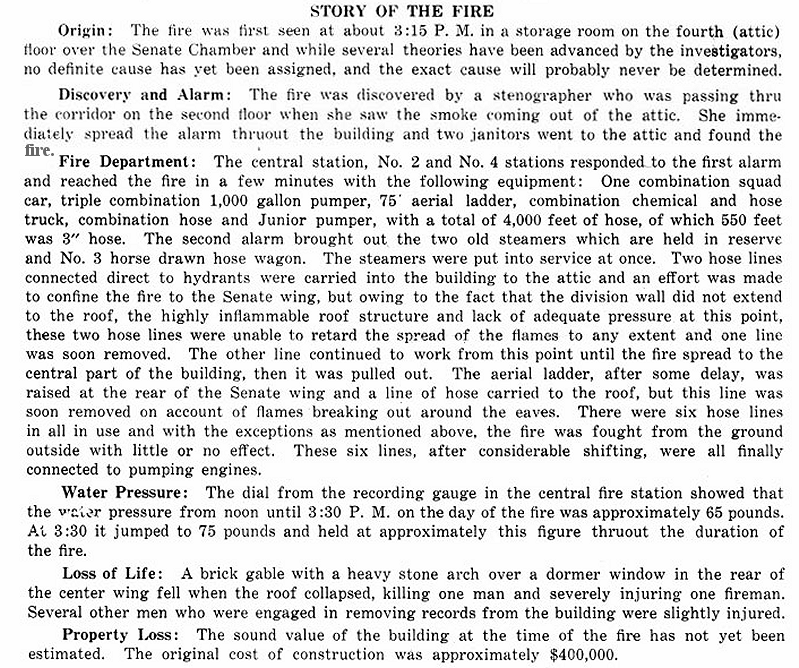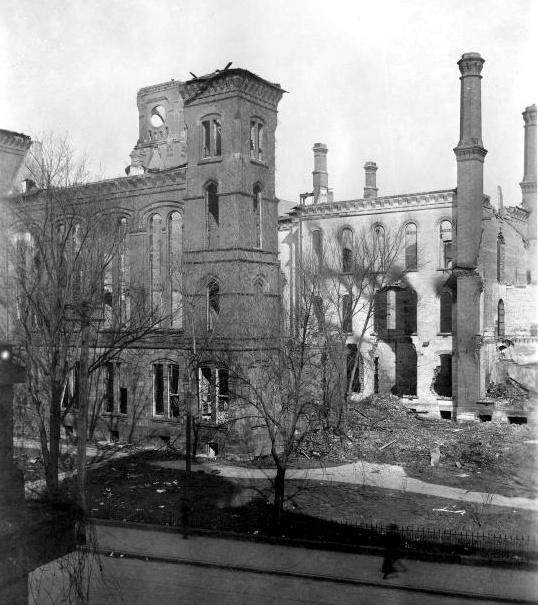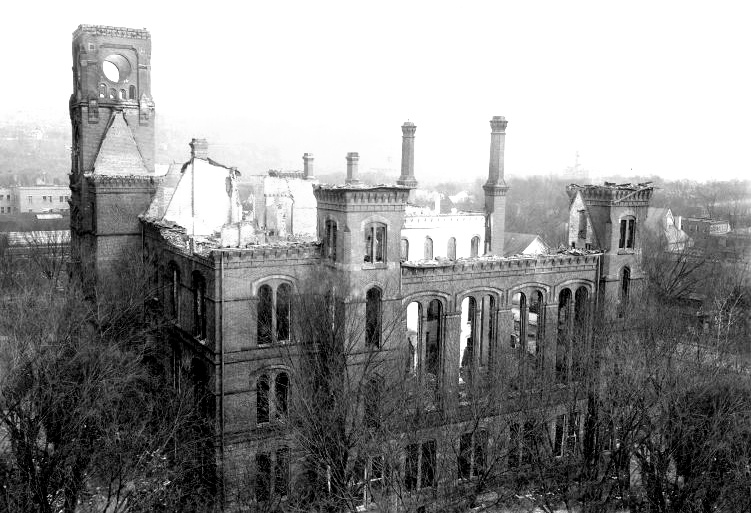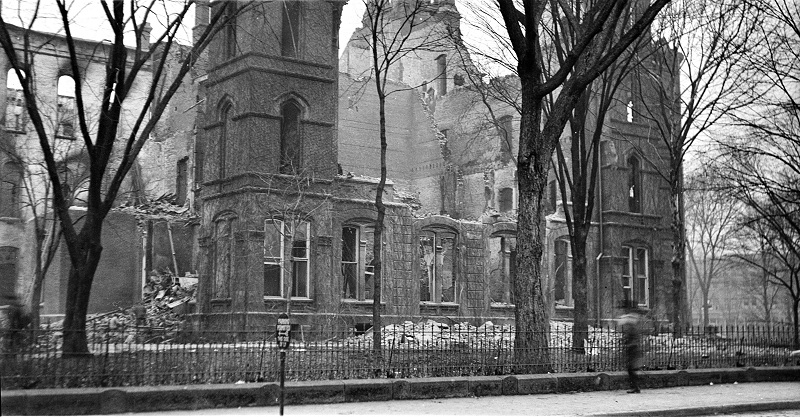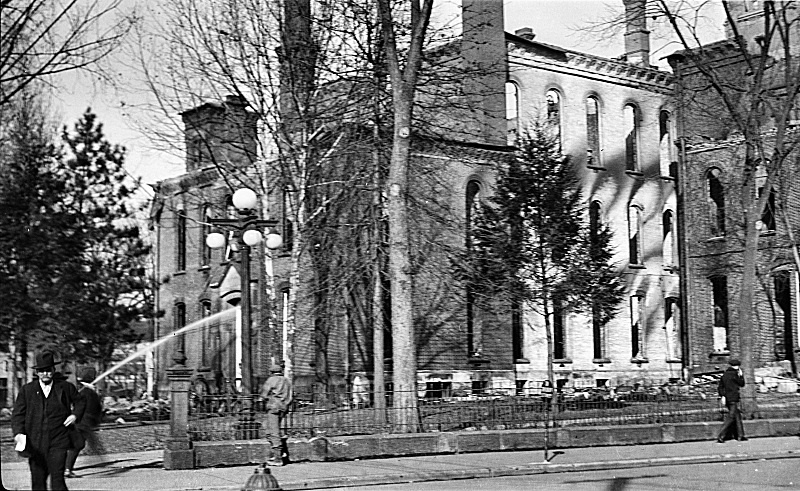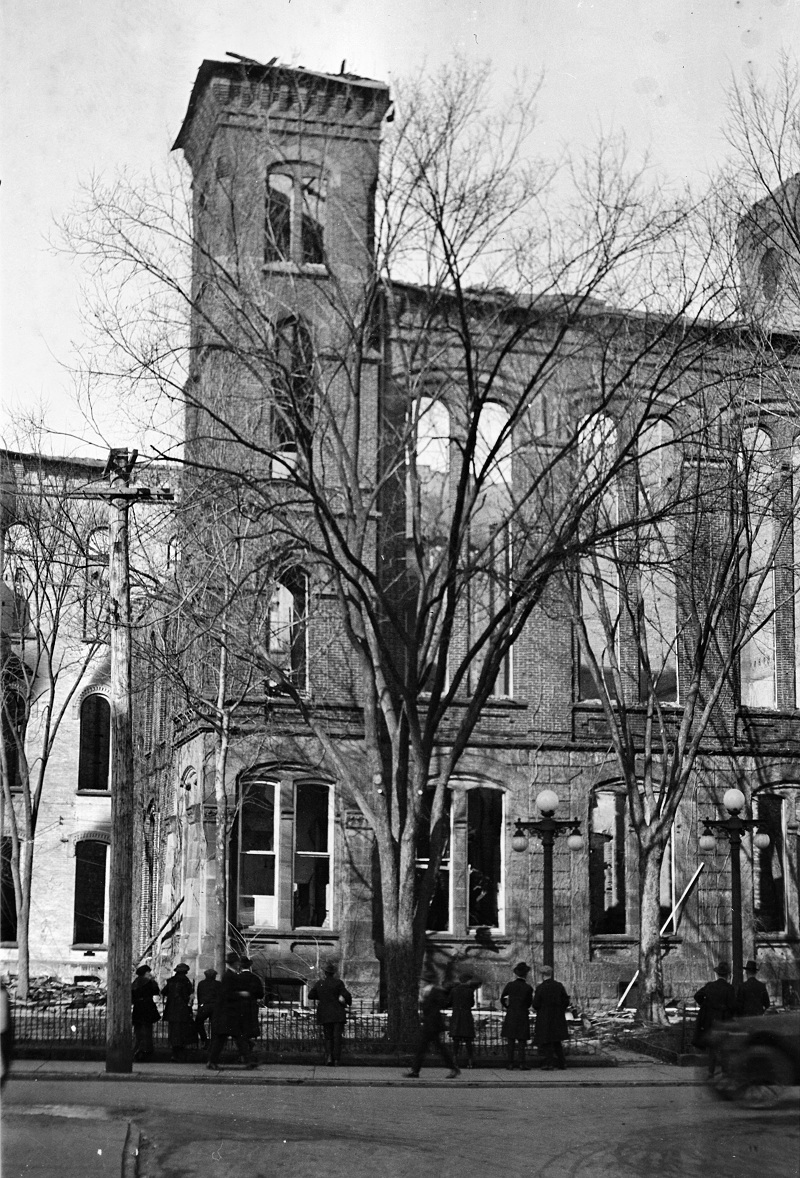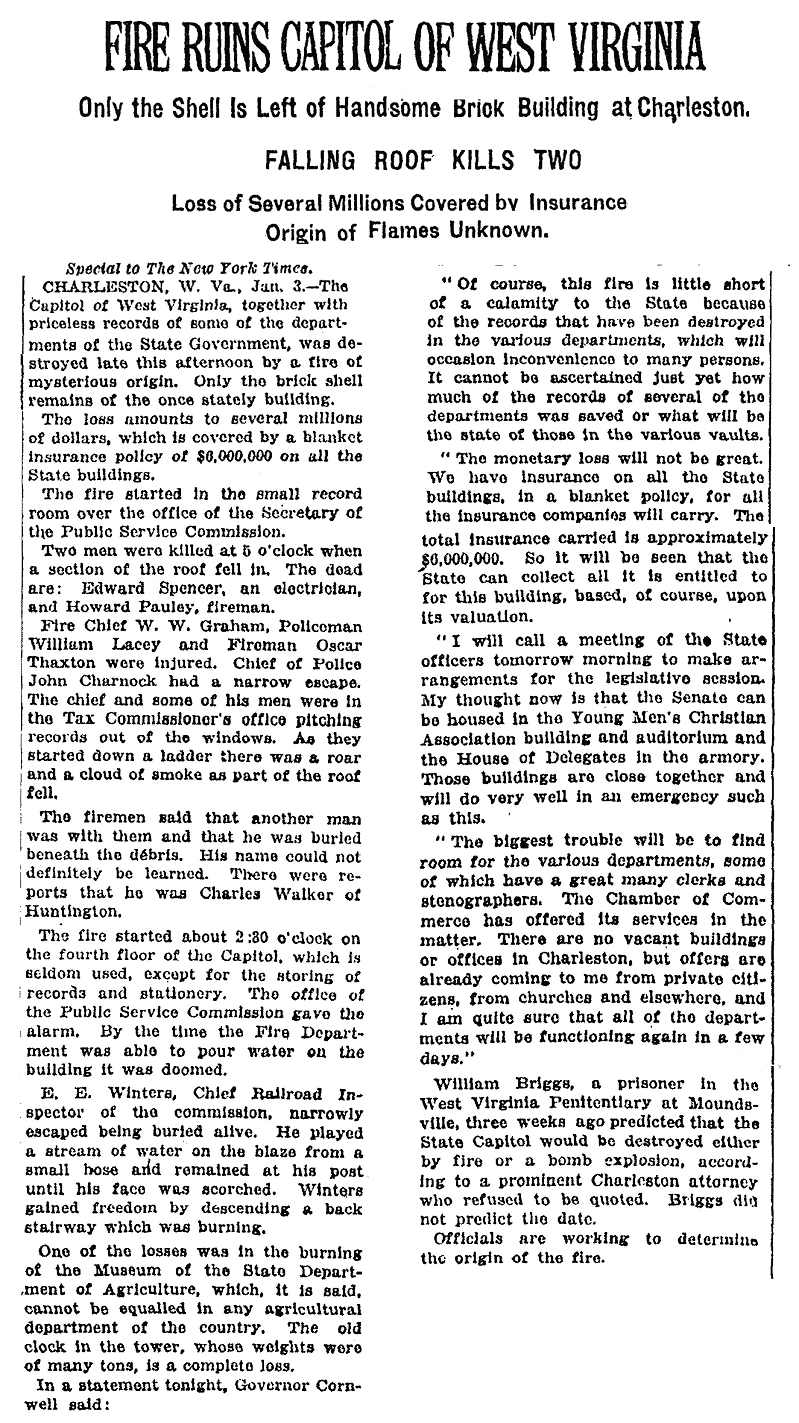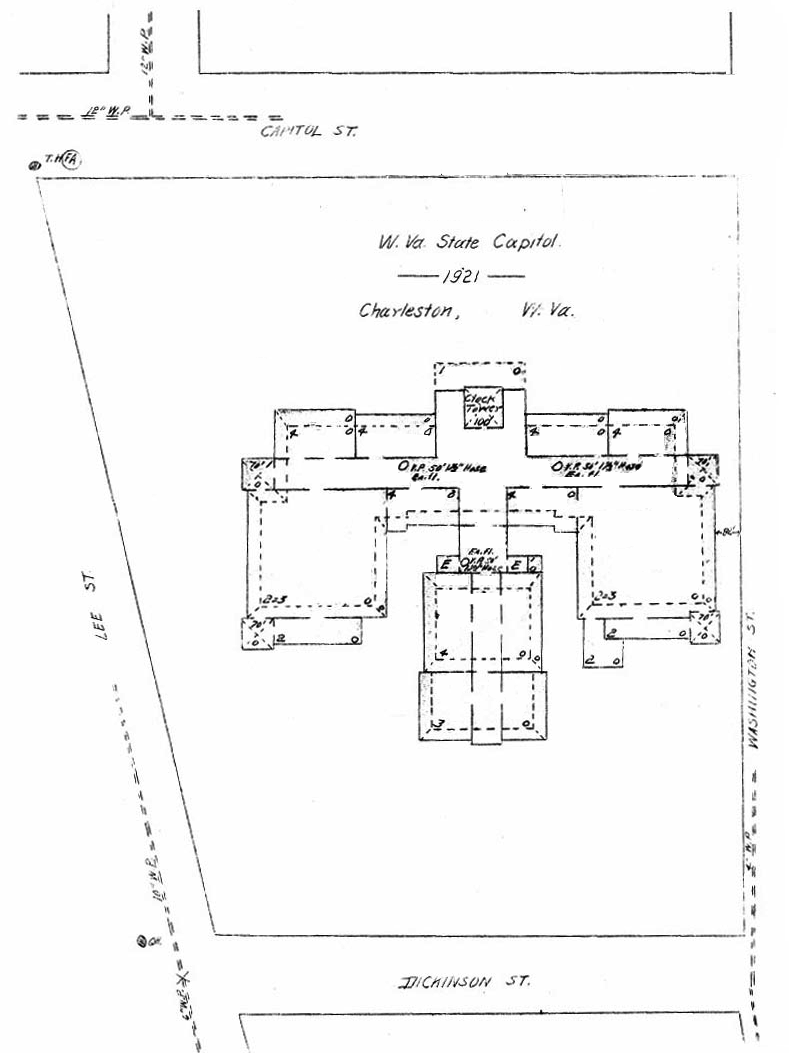 A temporary wood-frame building, located on the future site of the Daniel Boone Hotel, was erected in just 42 days and became known as the ''pasteboard capitol.'' This 166-room building experienced the same fate as its predecessor when on March 2, 1927, it was completely destroyed by fire. During this time however, groundbreaking for the building we all know today had already been completed on the west wing in January 1924, and this first phase was completed in March 1925; the east wing was built between July 1926 and December 1927, so the new state capitol was already well under way.