The Lot At Capitol & Lee Streets
This interesting photo shows the lot where the Kanawha Valley Bank would soon be built. The year is 1928 and the Diamond Dept Store to the left is already open for business at it's new location. Two more sections would be added later to the Diamond. The new movie "Rinty Of The Desert" starring Rin TinTin is playing at the Rialto. The sidewalk circle was part of the old State Capitol lawn, and was the focal point for a statue.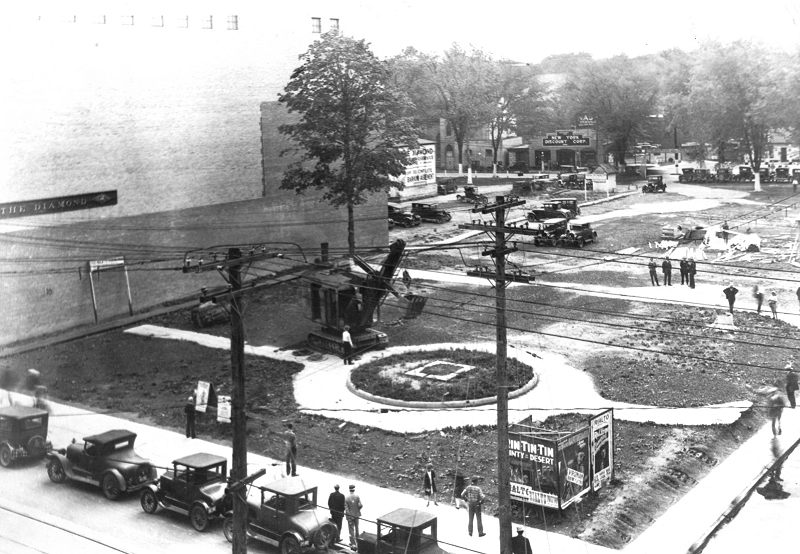 See a much larger photo
HERE
The photo below, taken as the Capitol was burning, shows this circular walk.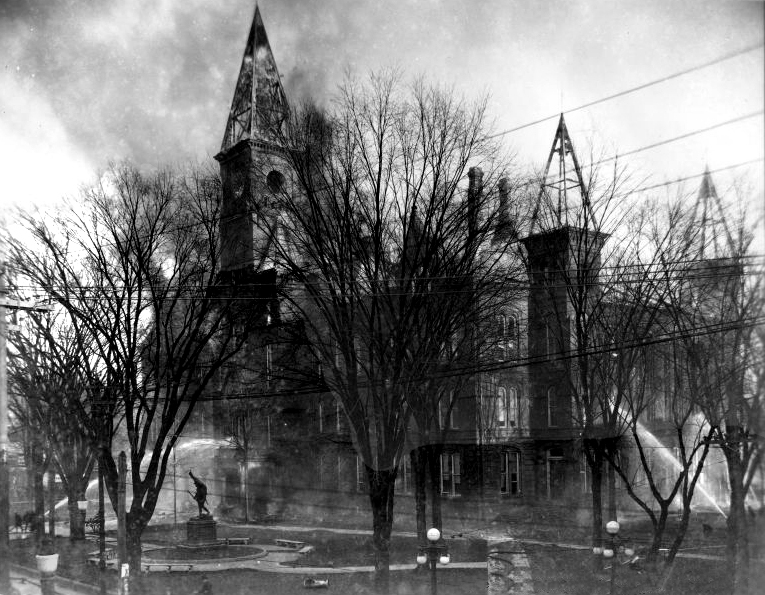 Below is the front side of the Diamond.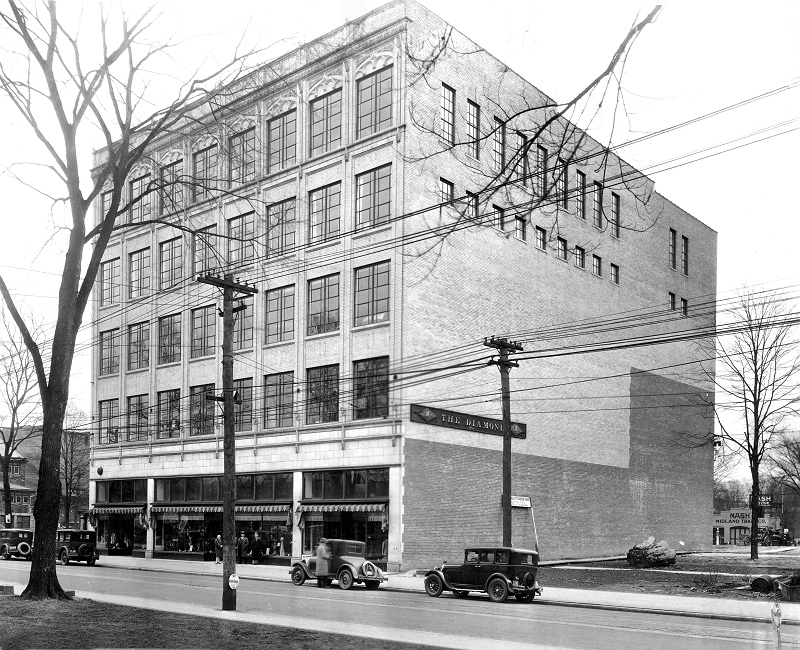 See more of the Diamond HERE
and HERE