Charleston Milling Company
"Charmco"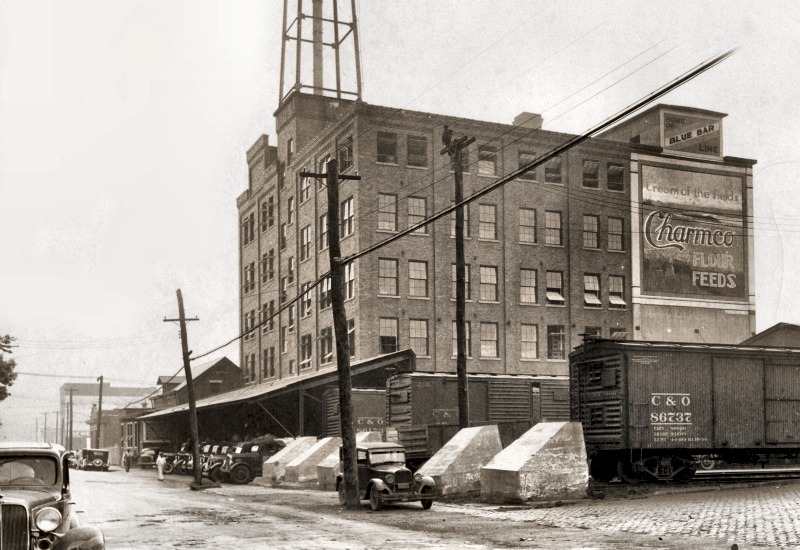 Charleston Milling Company or "Charmco" was one of the oldest businesses in the valley, starting in 1850.
Located on Morris Street between Baines and Smith, this company made anything dealing with grains, from flour, biscuit mix, pancakes, and everything in between including animal feeds. This building still stands across from the Appalachian Power Baseball Park. FULL HISTORY BELOW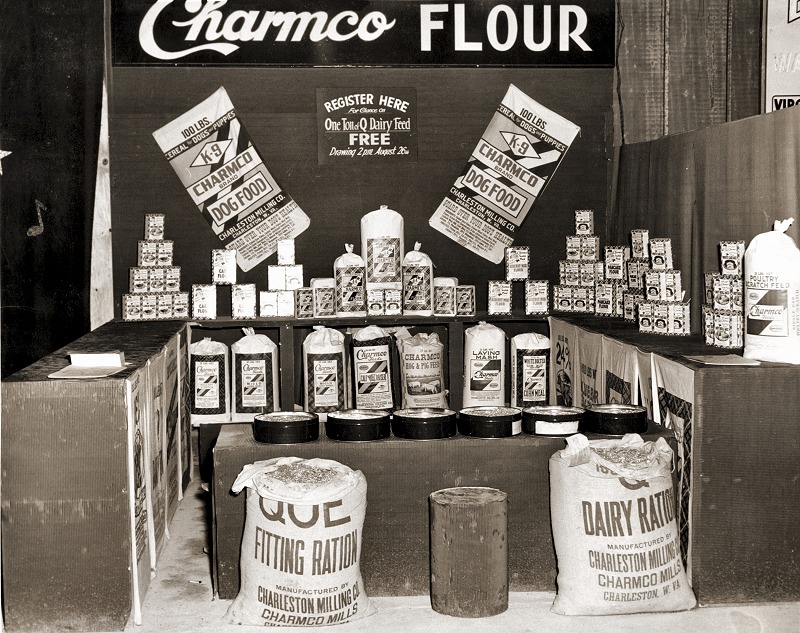 Some of the many products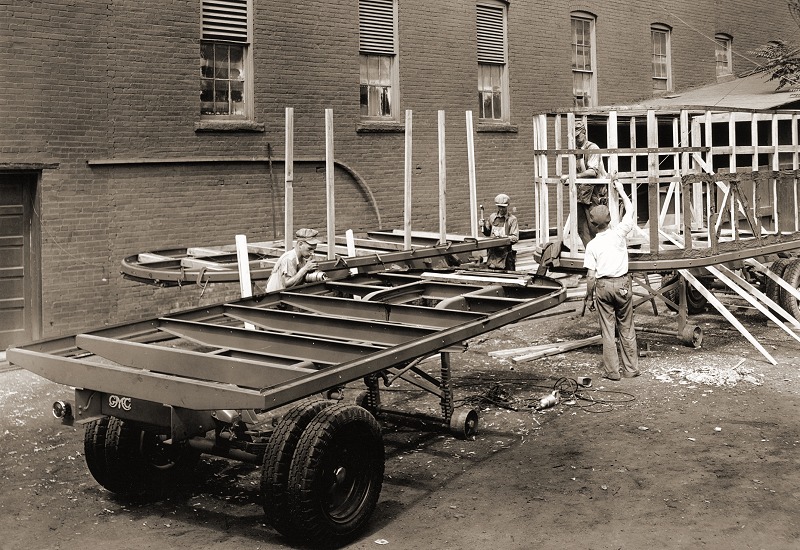 Charmco made all of its own trailers for its tractor-trailers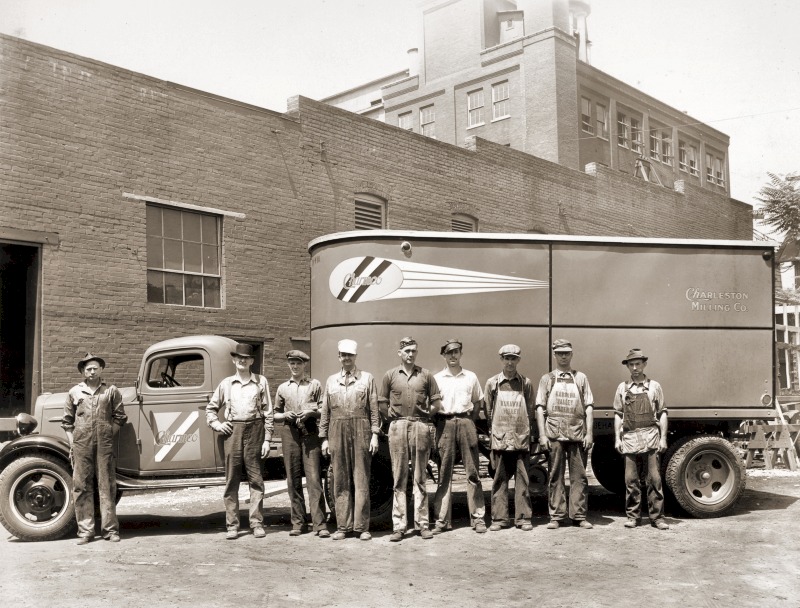 The mechanics and carpenters showing off a new trailer
Close-up of the gang. One may be your grandfather.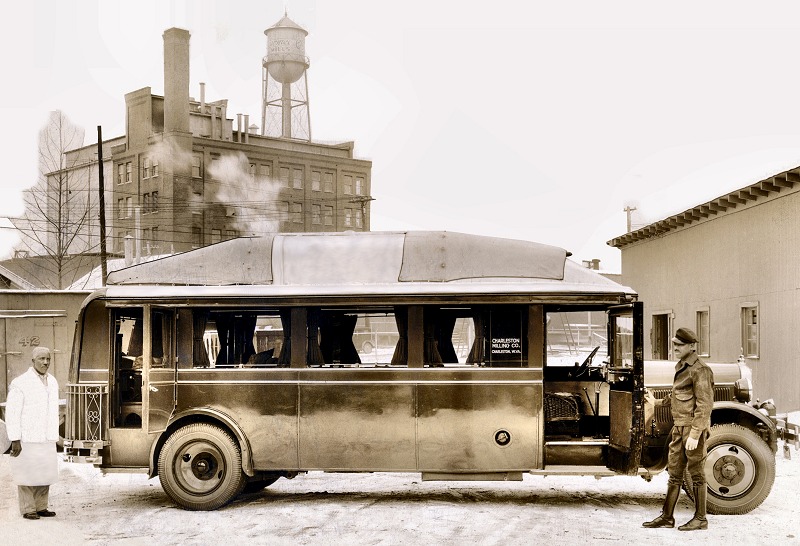 This is a private motor home that the gang made from a bus around 1934. The driver and cook unknown.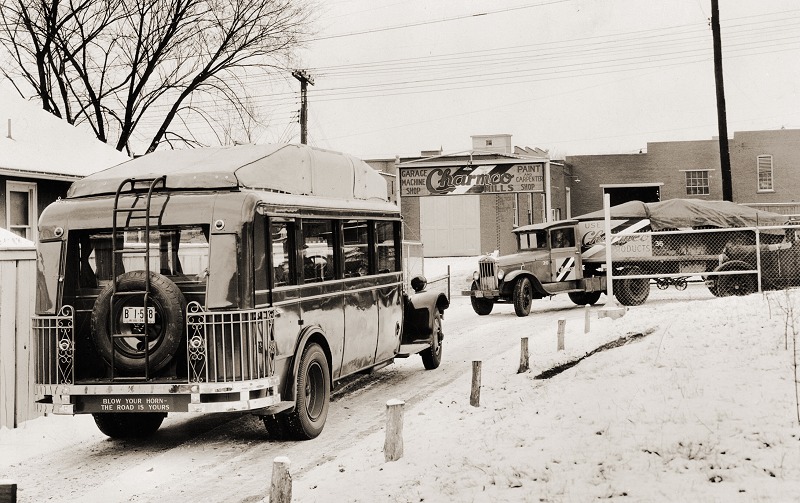 This had to be one of the earliest and finest motor homes on the road at that time.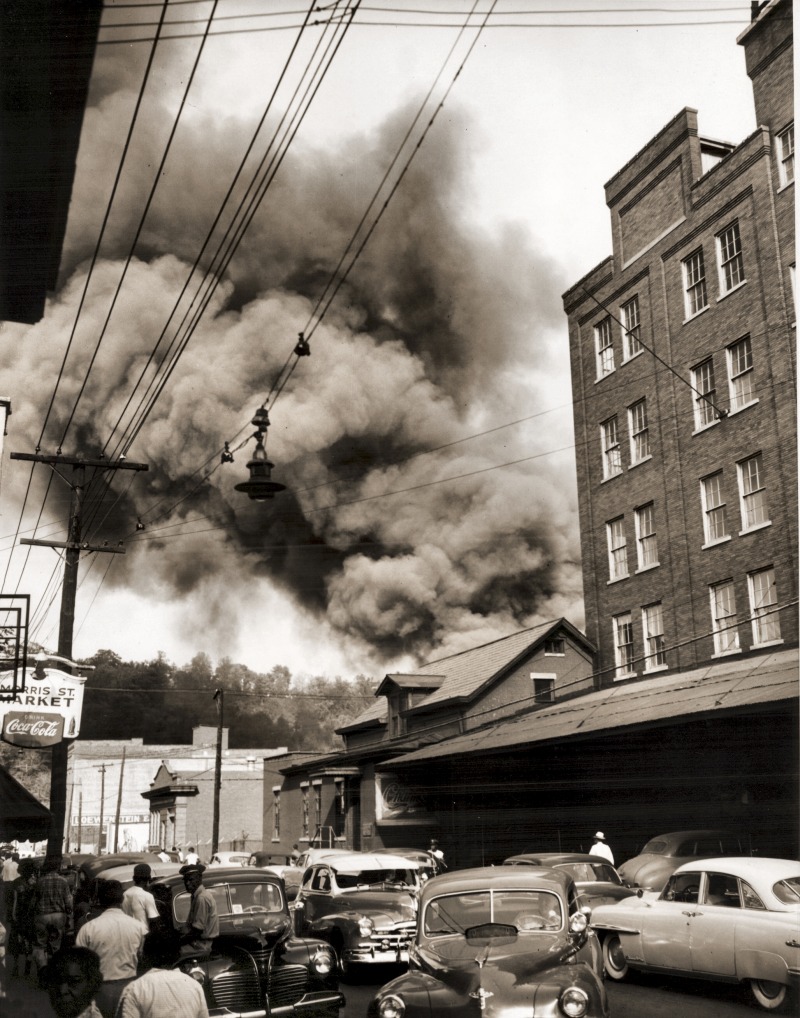 In 1952, Charmco's garage burned to the ground with extensive damage. The fire was caused by a transient who was urinating behind the garage and tossed a cigarette close to the building. The garage was not attached to the main building so there was no damage to the plant itself. This is an excellent shot of Morris Street.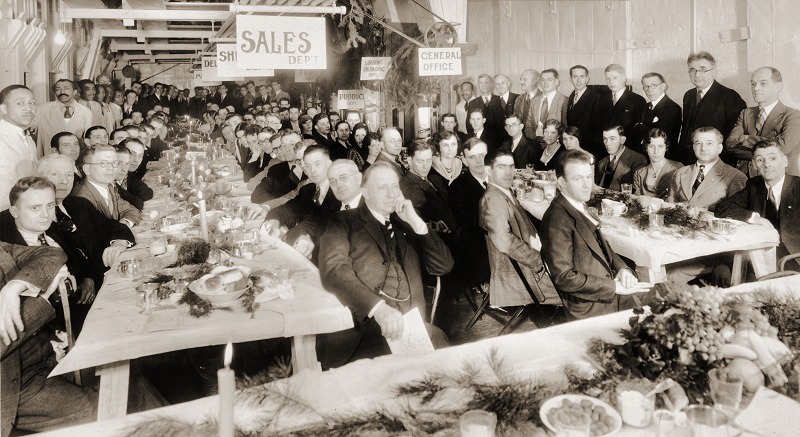 The yearly Christmas party for all the employees.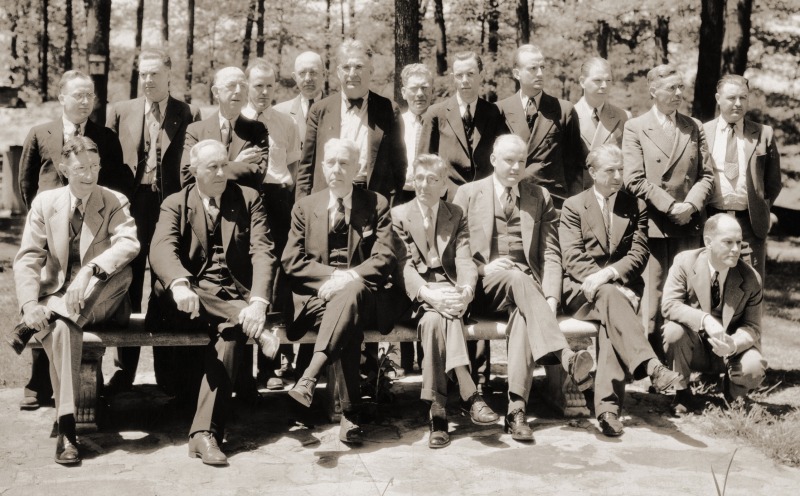 Included in the photo is Mr Harvey Davis, President of the company. This photo was taken at his home at the corner of Oakwood Rd and Corridor G. The home and beautiful property is still there today. It's unknown who the others are in the photo, but probably top salesmen and friends.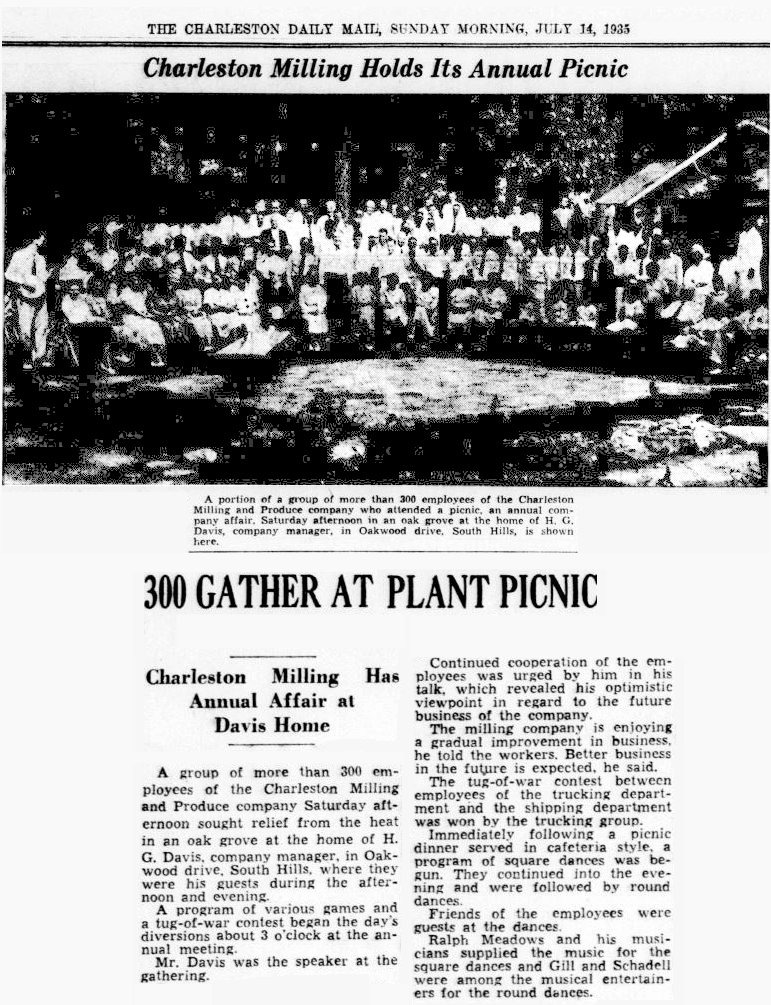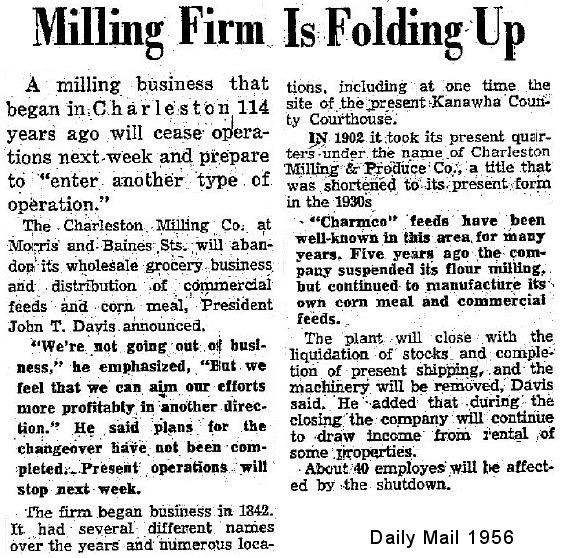 BY 1956, ALL THE BIG BOYS LIKE PILLSBURY, GOLD MEDAL, AND OTHERS BECAME PROMINENT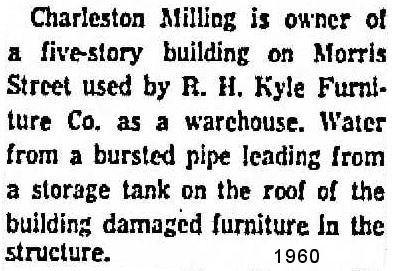 Kyle Furniture then rented the building for many years as a furniture warehouse.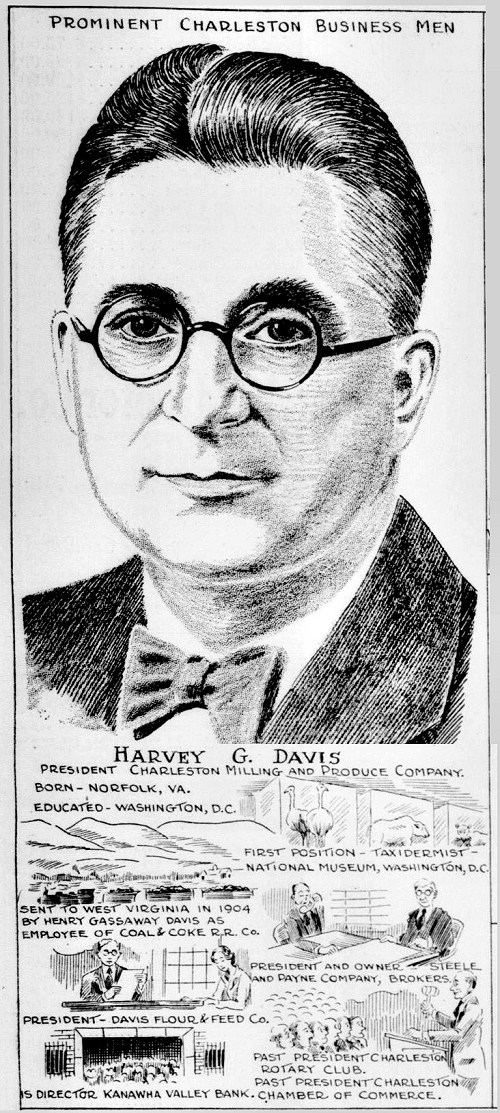 ************

I find the information below very interesting. Harvey Davis owned "Davis Flour and Feed" on Kanawha Two Mile before he went over the Charleston Milling and later to head-up the entire operation. I would love to know where exactly on Kanawha Two Mile his wholesale Flour and Feed store was located.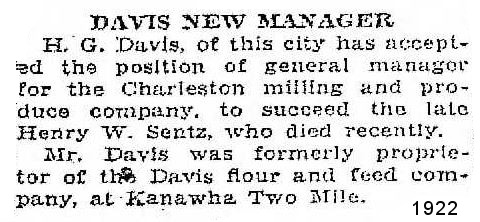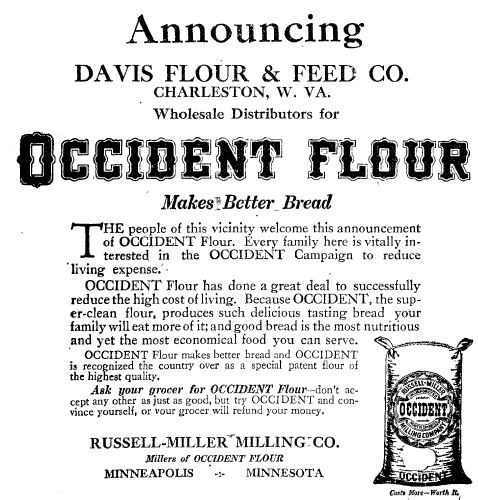 HISTORY OF CHARLESTON MILLING