WEBSTER SPRINGS HOTEL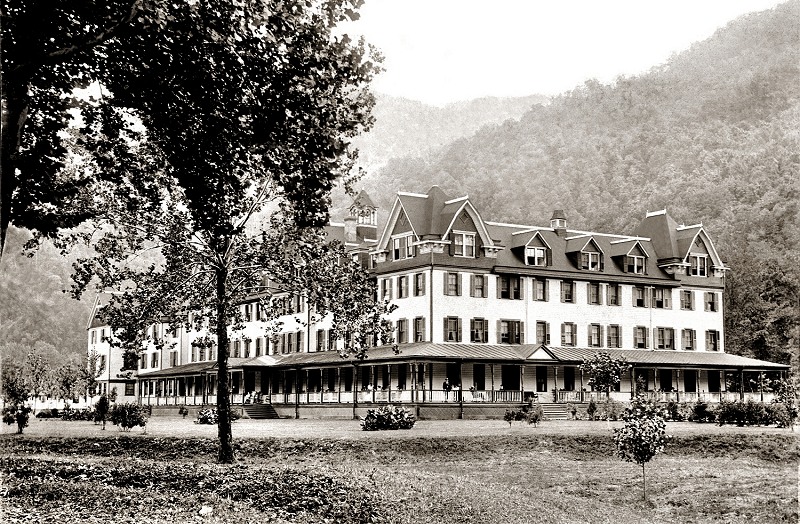 You are looking at the finest photo known, of the beautiful old Webster Springs Hotel.
Webster Springs once held the largest wooden hotel in West Virginia. Originally, a small hotel was built in 1897 by John T McGraw, who was big in timber and political circles, on the flat bottom land by the Elk River, now known as Hotel Bottom. As the railroad expanded into Webster Springs and the salt sulphur waters gained a national reputation, the hotel expanded to 300 rooms with many guest rooms, baths and other amenities like bowling and tennis. The hotel was destroyed by fire on July 20, 1925. It was said that you could see the bright sky as far away as Elkins. There is an informational sign located on the grounds above the Mineral Springs Motel where a portion of the old hotel once stood.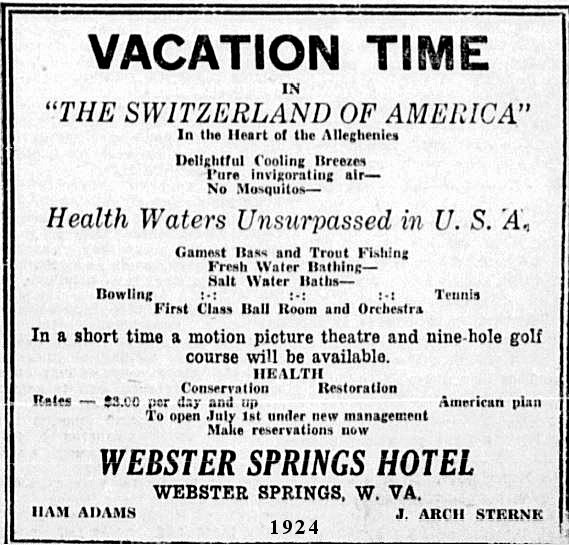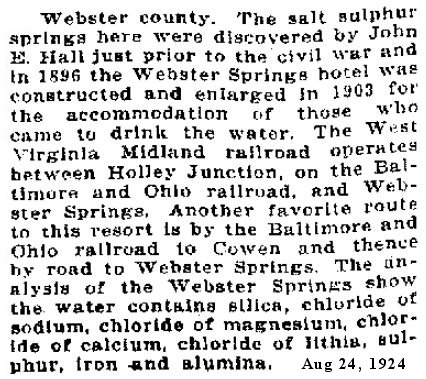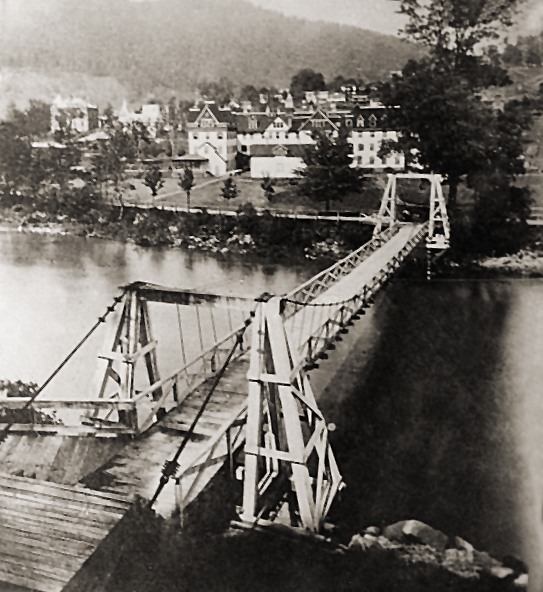 The walking bridge to the hotel across the Elk River.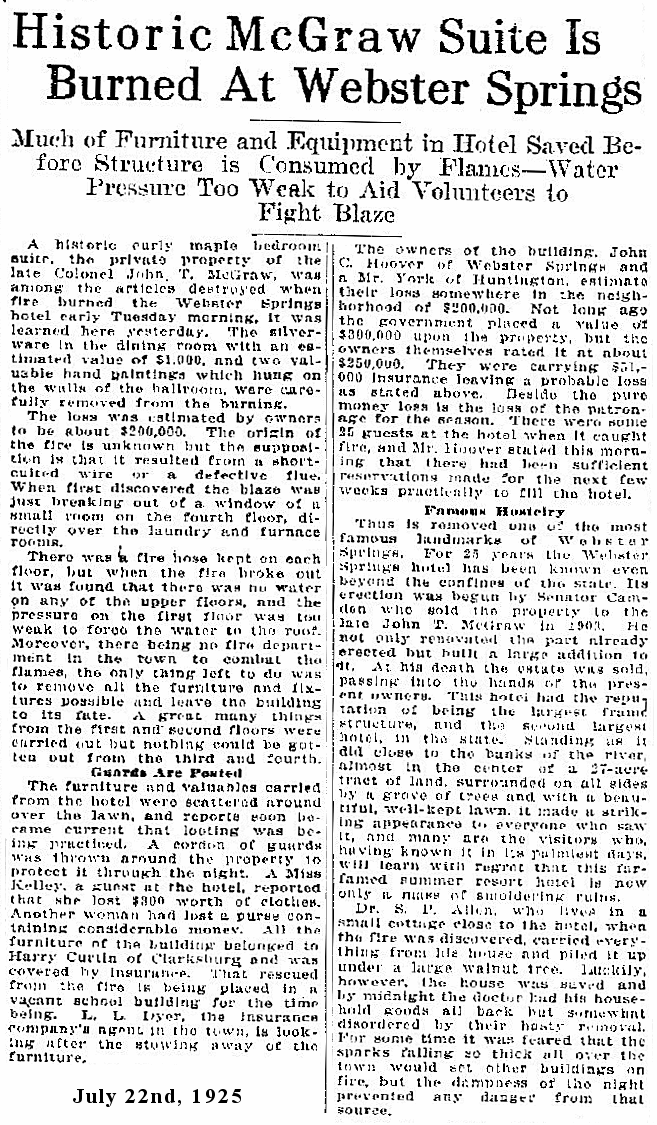 After the beautiful hotel burned to the ground, the land was auctioned off.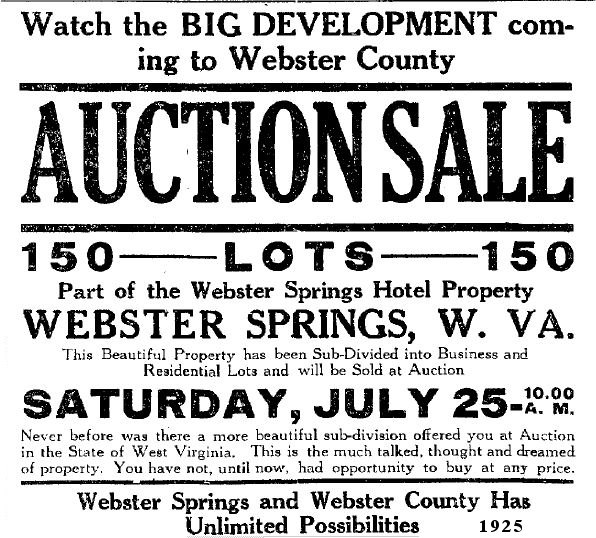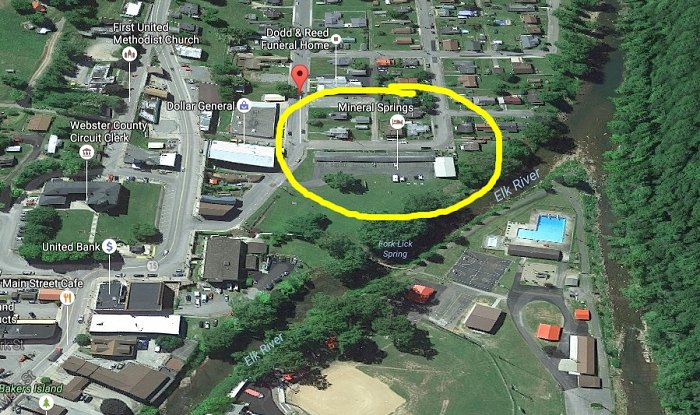 Showing the location of the old Webster Springs Hotel in Webster Springs.
© COPYRIGHT
All content including articles and photos on this website Copyright 2013 by J. Waters. All images on this website are used with permission or outright ownership of J. Waters.
All newspaper articles are courtesy of the Charleston Gazette or Daily Mail for the express use of the author. You do NOT have permission to use any image, article or material without permission from the author.
You do NOT have permission to pull photos from this website and post them to Facebook or any other website.
Any material used without permission will be subject to creative copyright laws.