SOUTH CHARLESTON AT MacCORKLE AVE 1920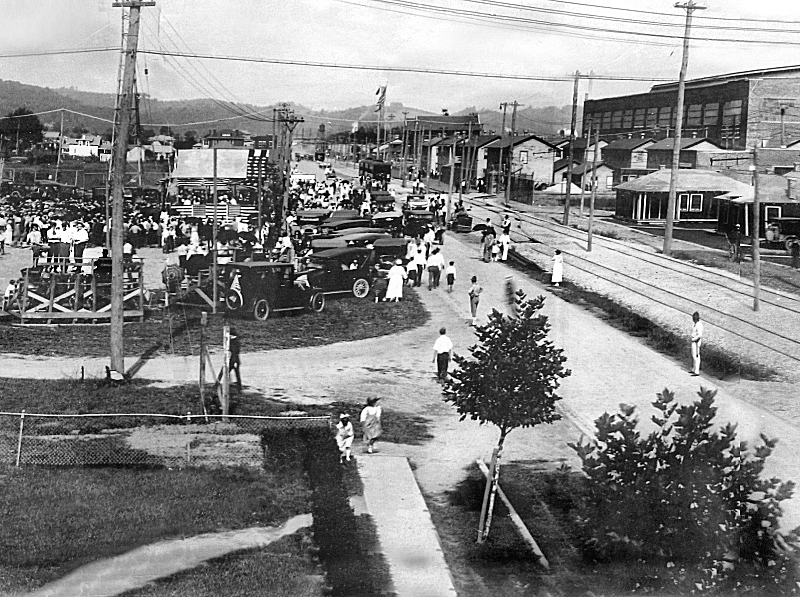 On August 30, 1920, many people gathered as Secretary of the Navy Josephus Daniels inspected the Ordnance Plant in South Charleston on the third anniversary of the ground breaking. The plant was completed in 1919.


I have chopped-up this photo so that people on less than high speed can see a part of it. The full photo is at the bottom of this page. The above photo is of course the MacCorkle Ave. Today, the Clearon Corp is on the left in the photo, and the stamping plant is that building in the top right corner. From the Evans collection.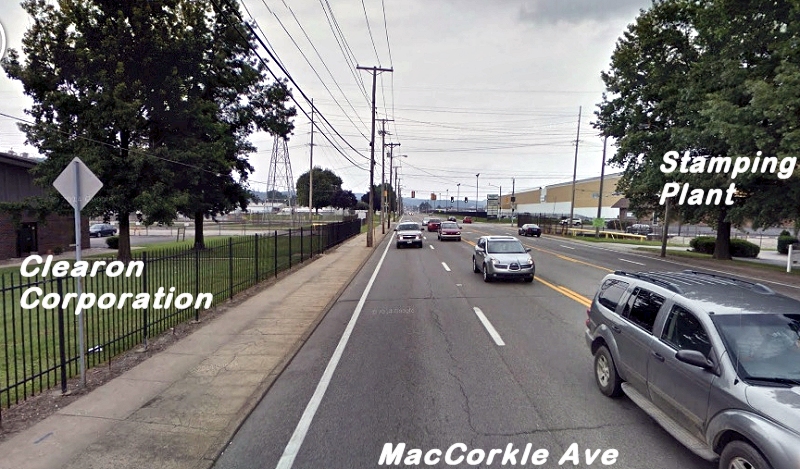 Just about the same view today
This page and photos from this page is Copyright