SCOTT BROTHERS DRUG STORE 1914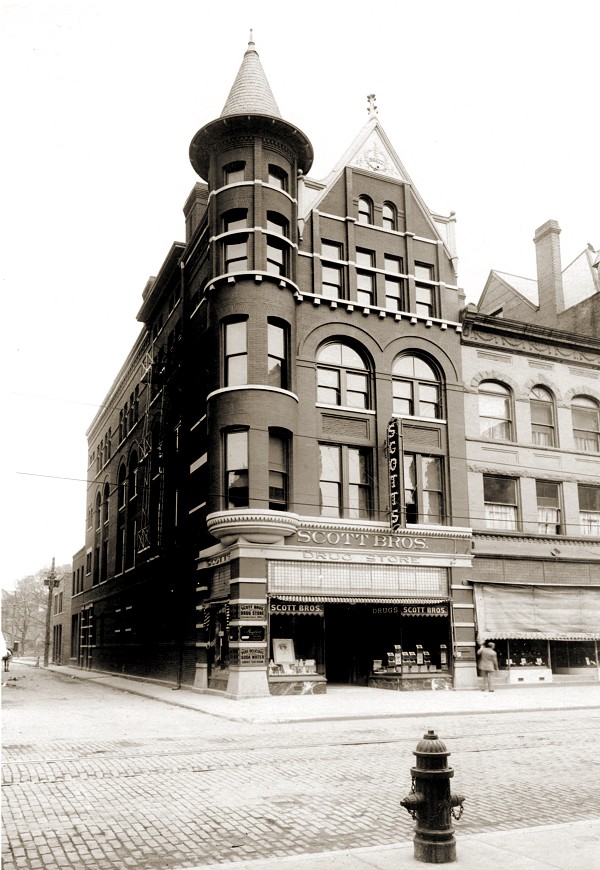 The majestic building standing at the corner of Capitol of Fife streets is one of Charleston's impressive architecture. This Queen Anne Renaissance style structure is made of pressed bricks and is topped by a conical Victorian turret. The Scott Building was originally built in 1891 for brothers W.D. Scott and G.W. Scott. It was turned into the Scott Brothers Drug Store & Soda Fountain in 1914. The Scott Brothers Drug Store was located here until the early 1950s.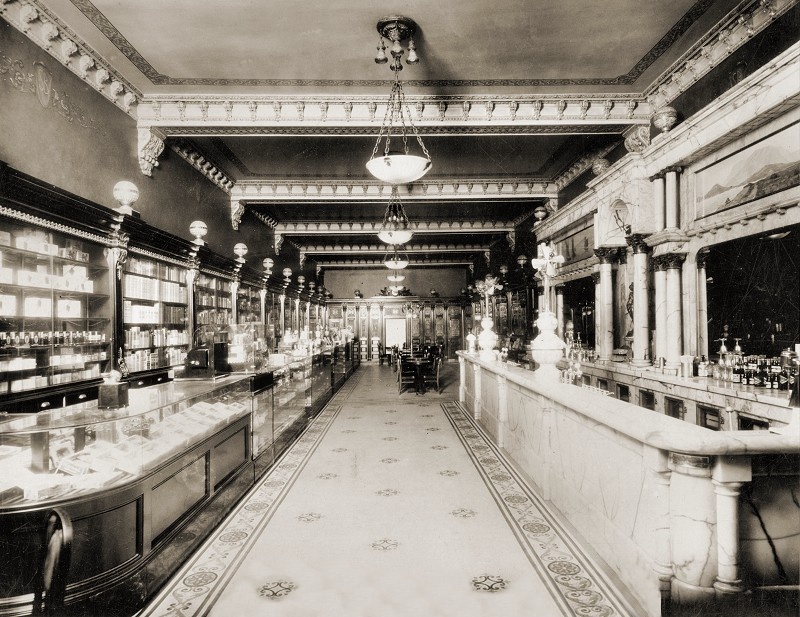 Considered by those in the business to be one of the most beautiful soda fountains in America, their fountain drinks featured famous Huyler's chocolate and Huyler's cocoa. Huyler's Chocolate and Candy Company was one of the largest and most prominent chocolate makers in the United States in the late 19th and early 20th centuries. Today, you can see a reproduction of the Huyler's chocolate sign on the side of the building.
Notice the beautiful globes. These were stained glass and lead. A friend of mine owned one.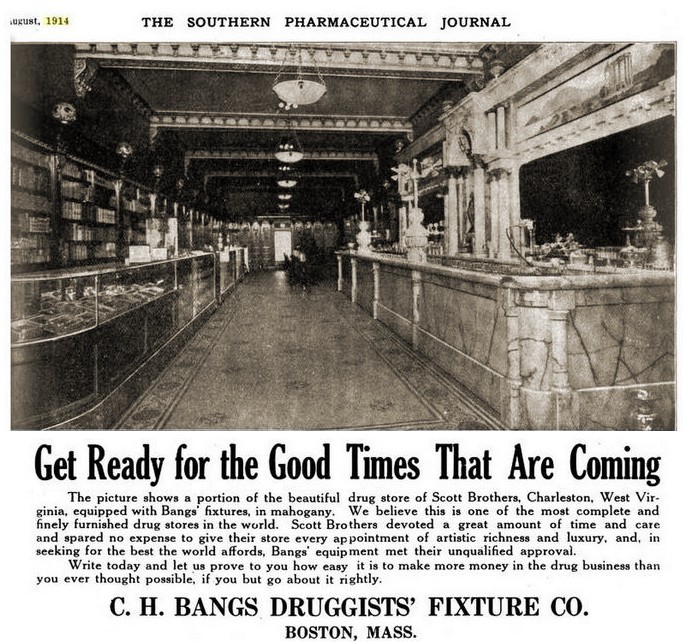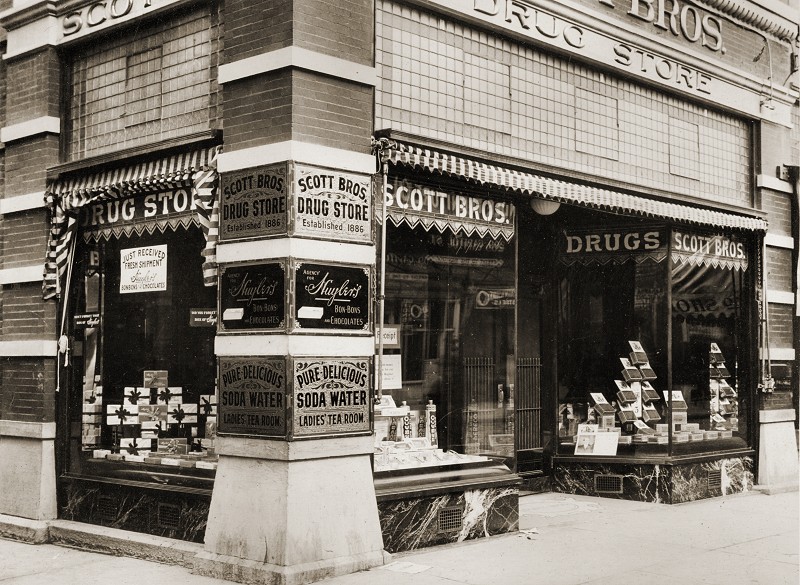 Corner of Capitol & Fife Street.
This is a very rare photo....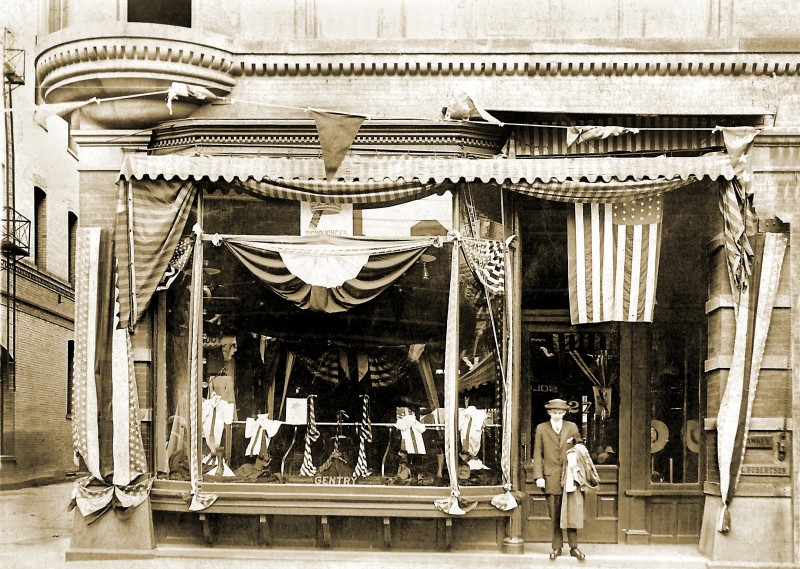 The Scott Brothers Drug Store building was built in 1892, but the brothers didn't move their business there until 1914 as they were already in another location The business lasted until the early 1950s. Before the drug store moved in however, another business selling clothes rented the store. Gentry Clothing would later move to Quarrier St. when the Scotts moved in. See a great story on the Scott Brothers here. In front of the store you see a Mr. William Bradford Dickerson, born April 27, 1893 in Charleston, WV. We see him at 18 years of age or so.
* 2017 *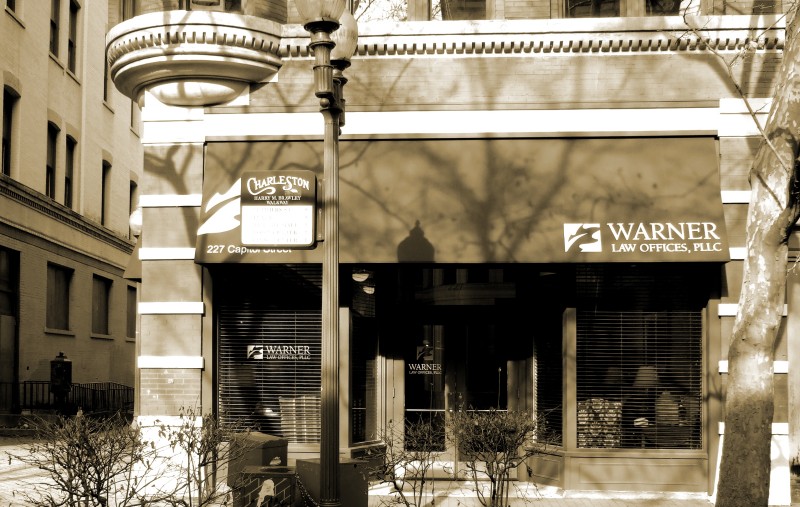 Here's Scotts storefront today, 100 years later.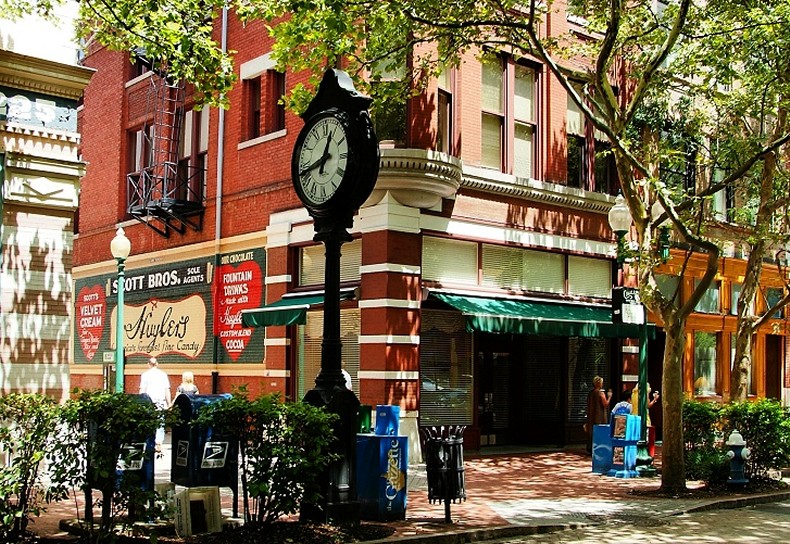 W.D. Scott and G.W. Scott.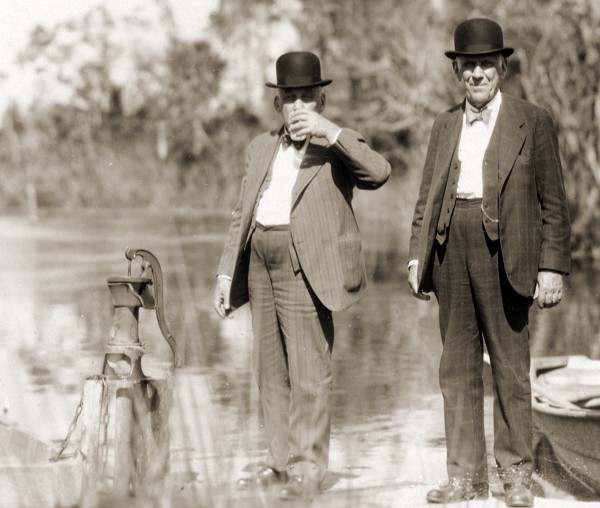 See a great story on the Scott Brothers here.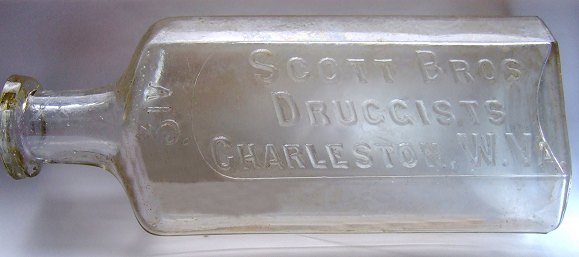 ---
Many years later, the old Scotts building would be known for the Federal Bakery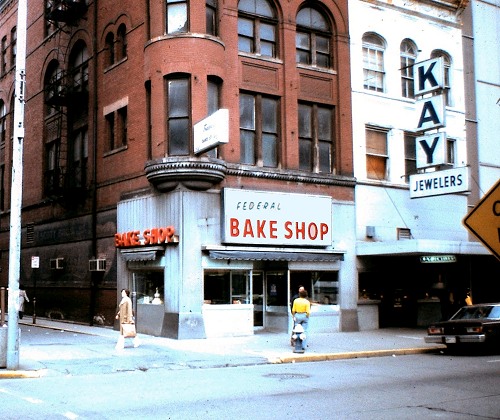 There were several businesses in the building including a bank.