SCOTT BROTHERS DRUG STORE 1910
This is a very rare photo....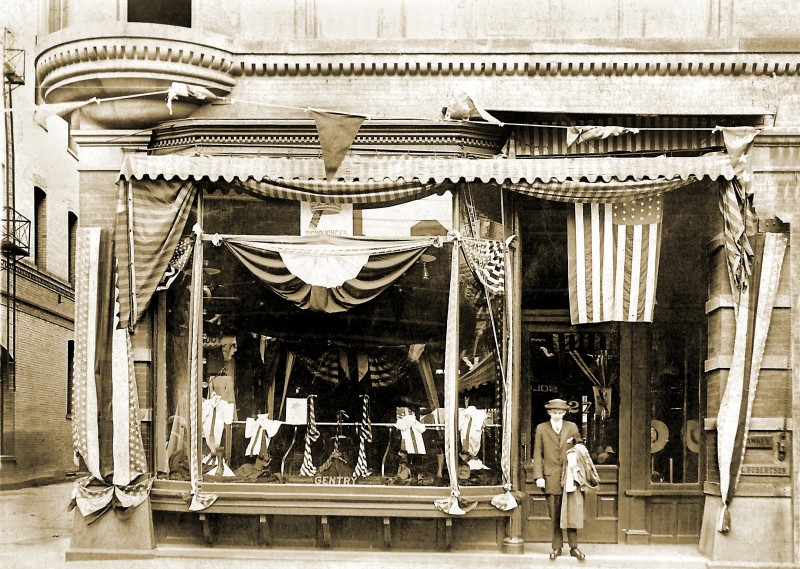 The Scott Brothers Drug Store building was built in 1892, but the brothers didn't move their business there until 1914 as they were already in another location The business lasted until the early 1950s. Before the drug store moved in however, another business selling clothes rented the store. Gentry Clothing would later move to Quarrier St. when the Scotts moved in. See a great story on the Scott Brothers here. In front of the store you see a Mr. William Bradford Dickerson, born April 27, 1893 in Charleston, WV. We see him at 18 years of age or so. There is more below....
* 2010 *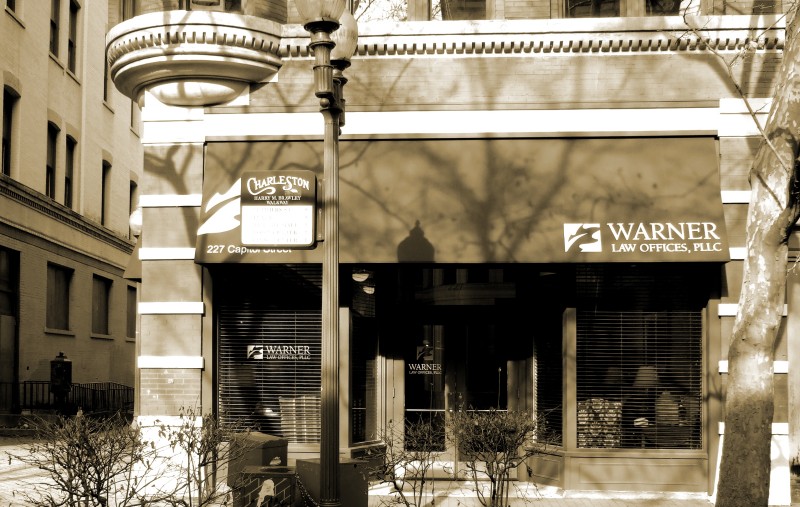 Here's Scotts storefront today, 100 years later.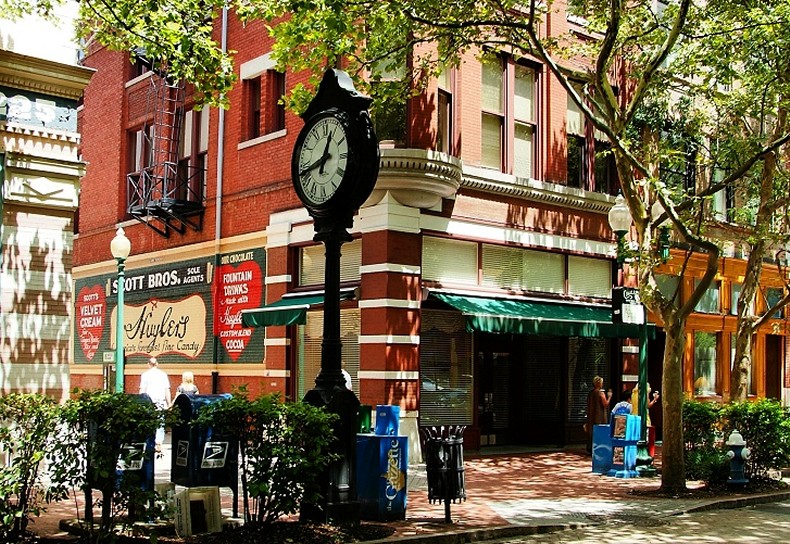 William Bradford Dickerson, born April 27, 1893 in Charleston, WV; died 1943. He married Lucy Jane Perry February 1914. Lucy Jane Perry, born January 02, 1893 in Charleston, WV; died December 02, 1988. Billy Dickerson had to quit school in the 4th grade due to his father's death. He supported his mother, and two sisters. He worked as a newsboy selling newspapers on the street. He also played drums in bands. He worked at drugstores. He was working at a movie theater in Charleston, playing drums in the orchestra for silent films, when he met my grandmother – at the movie theater. She played piano and even teaching music. Later he worked as a carpenter, including helping to build the Governor's Mansion. He also worked on the apartment complex (I think it was called Amour Park) in South Charleston (Kroger's & other stores are now in that location on McCorkle Ave). He & my grandmother lived in North Charleston on Perry Lane in the "big house". He would row a boat across the Kanawha River taking his dog, Reckless, to the job site. The dog stayed with him during the day and he would row back across to home. He died before I was born of lung cancer. Jane Garnett... Granddaughter
Also... an interesting sign:
There is a cloth banner hanging over the store window. Above that banner is a sign with a Cross through a crown. The Latin words "signo vinces" appear on the sign. I wondered about that Cross & Crown because I had seen it many times associated with different churches, but never with those words. Of course, if you're in the Masons you might know what it means. If not, here's the answer:
In whole it reads: "In hoc signo vinces". It is a motto meaning "In this sign you will conquer." And is the motto of the Knights Templar, top of the York Rite of the Masonic Order. Origins: According to a well-known Catholic legend, Emperor Constantine the Great won the battle of the Milvian Bridge against Maxentius in the year 312, because previously (at Saxa Rubra) he had seen a vision where he saw a cross with the words "In hoc signo vinces" (in this sign you will conquer), so he had his soldiers carry a cross on their armors and shields. Of course, this predates the Knights Templar motto by many centuries.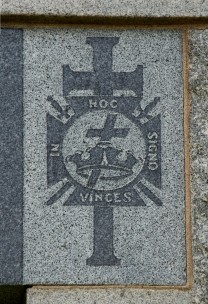 This photograph is of a Masonic Knights Templar symbol showing a cross within a crown inside a Maltese cross, which has the Latin phrase, "in hoc signo vinces." The Freemasons began using Templar rituals and symbols in the late 1700s.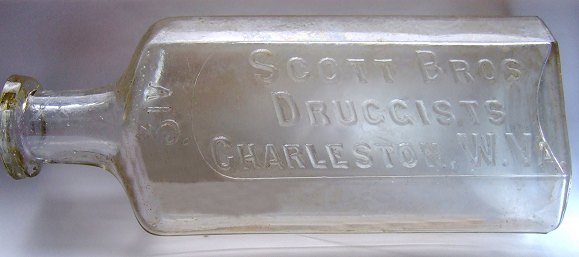 SEE A VERY LARGE PHOTO OF SCOTT BROTHERS DRUG HERE