City Parks: When Children Danced On Graves
Charleston has always struggled with it's Parks. I think there's two reasons for this: 1... the rich didnt need a Park as they lived in a park-like setting anyway. 2...The valley is narrow, and a nice large large park would take up valuable space that industry would need "back in the day". The back part of town was still swampland for the most part and after all, the time period that we're talking about had the city limits ending around Bradford Street, which meant that a 10 minute walk would place you almost in the country anyway. But as Charleston grew, a need for a park was evident, and by the 50s,

we had a most beautiful park up on the hill off Piedmont Road

where "City Park Village now stands. (yes I know it's changed it's name about 3 times already). That property was the old Charleston General Hospital, and it was never supposed to be used for anything other than a hospital OR Park. Somehow we lost it in the mad rush to get the Interstates through and the rest as they say, is history. But Charleston DID have a couple of interesting playgrounds, one being a cemetery where the city's founding fathers were buried. Children played ball and danced on the graves, never knowing that there were well over 130 people buried right under their feet.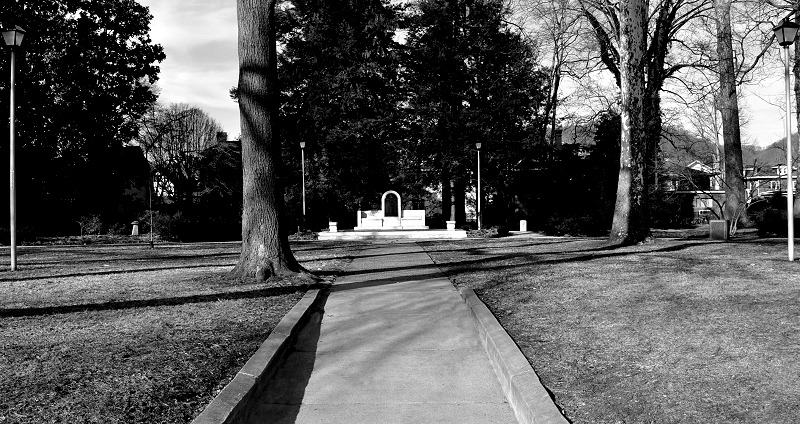 Kanawha Riflemen Memorial Park in the 1500 block of Kanawha Blvd.
CEMETERY PLAYGROUND?
In 1920, it was decided to make the old Ruffner Cemetery into a Playground-Park
Obviously the Ruffner family approved of this, which is most unusual.

Charleston's Only Park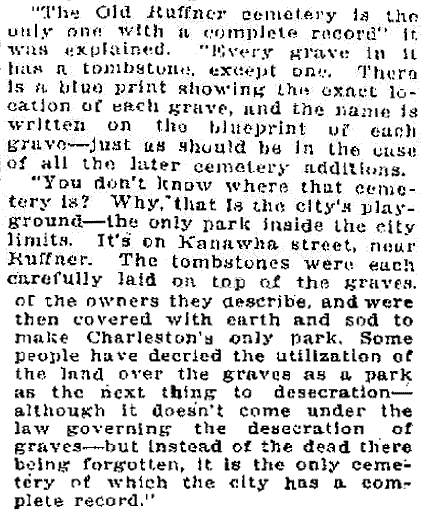 In 1920, the city wasnt keeping good records of it's burials, and this article is making the claim
that only the Ruffner Cemetery has a complete listing of the people buried there. It goes on to say
"The tombstones were carefully laid on top of the graves, then covered with earth and Sod to make
Charleston's ONLY Park". How strange, with all the possible locations, this cemetery was used as
a playground. Most people could never wrap their heads around something like this today.
WE NEED A REAL PARK
This lady is complaining that the city has allowed the Ruffner Park-Cemetery to go into disrepair,
and that the cemetery should revert back to a shrine, and that the city needed a real park.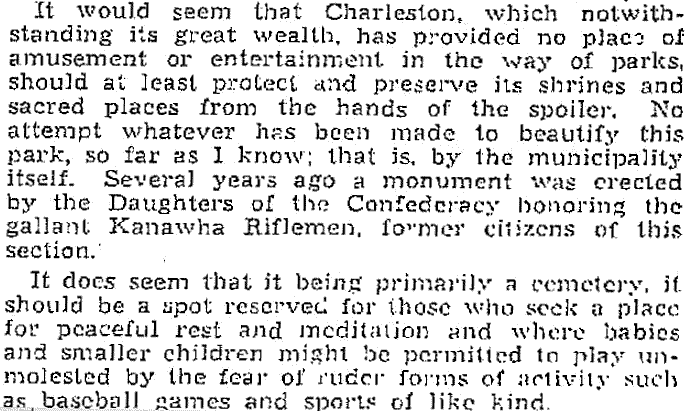 RUFFNER BURIAL PLOTS
This is the original layout of the Ruffner Cemetery. Most of these graves are still there today.
(See a full list of names at the bottom of the page)

In 1968, the question was asked: How many people are still in the old Ruffner Cemetery?
Answer? About 131
---
DID CHARLESTON HAVE A CITY AMUSEMENT PARK?
Yes! It was located between Lee & Washington Street at Court Street.

By 1931, the White City Park was converted into a huge outdoor Fight Arena.


I would love to have photos of these parks, but as far as I know, none have ever surfaced.
---
RUFFNER BURIAL LIST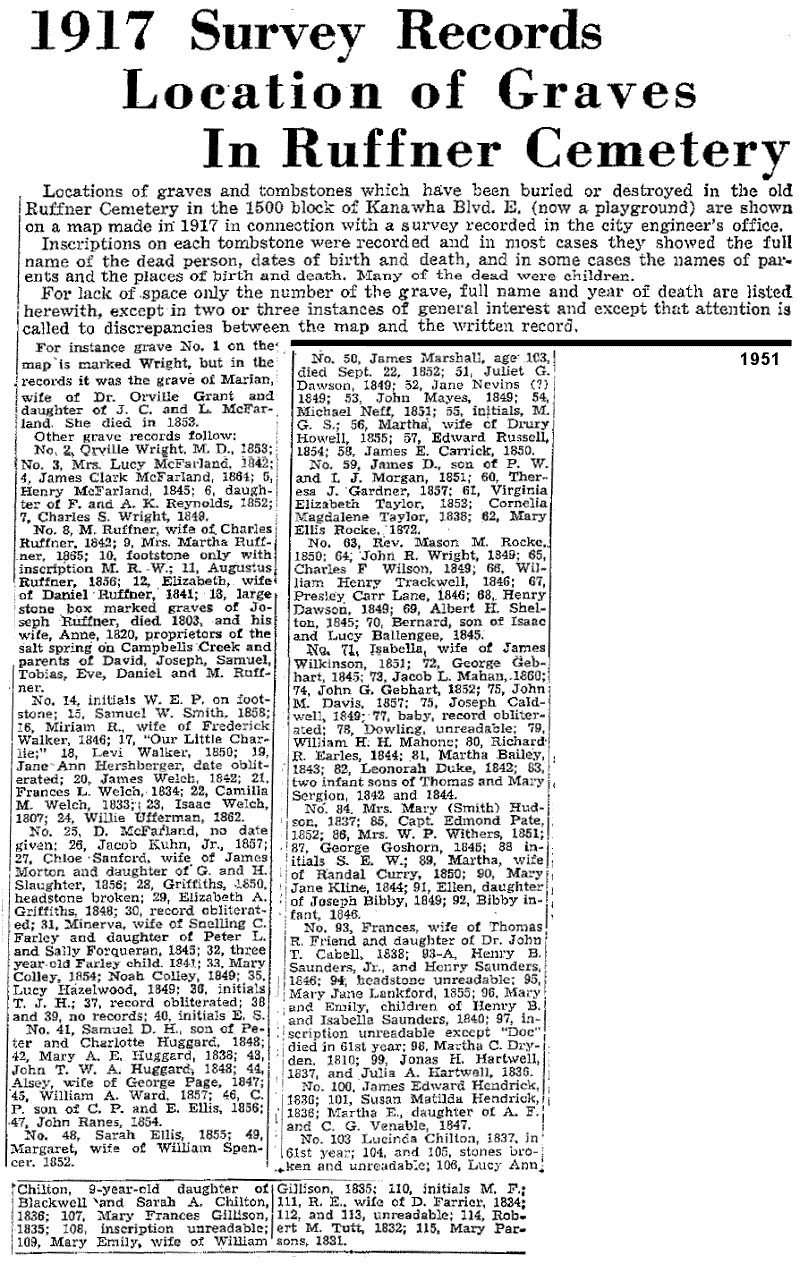 And what about the wonderful city park off of Piedmont Road?

We'll look into that next....
Articles courtesy of the Charleston Gazette & Daily Mail