Charleston Riverfront & Ward Engineering Works

While this may not be the most beautiful scene in Charleston, had you lived here about 75 years ago you would have seen something quite different in this same location: An industrial factory that was very famous in it's day.
"WARD BOILER"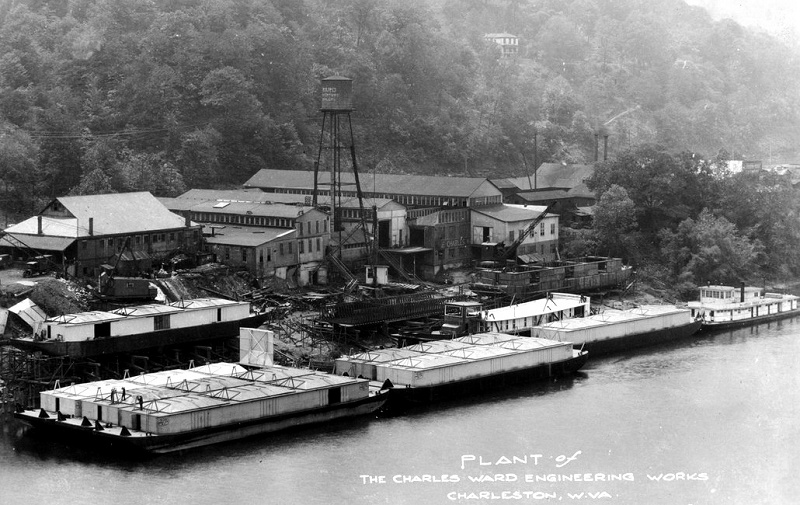 This is the same location as the first photo
The Charles Ward Engineering Company was a fixture on the South Side for many years. They were an iron and steel fabricator and shipyard founded by Charles Ward in 1872. They produced shallow draught boats at a plant on the south bank of the Kanawha River. It remained in operation until 1931 headed by the founder's son Charles E. Ward.

Ward designed and built many steam and diesel powered vessels, both paddlewheel and propeller driven. Customers include the Army, Navy and Coast Guard.

Ward manufactured water-tube boilers in many sizes. The firm also pioneered the development of the tunnel stern propeller driven towboats and were among the first companies to install diesel power in river towboats.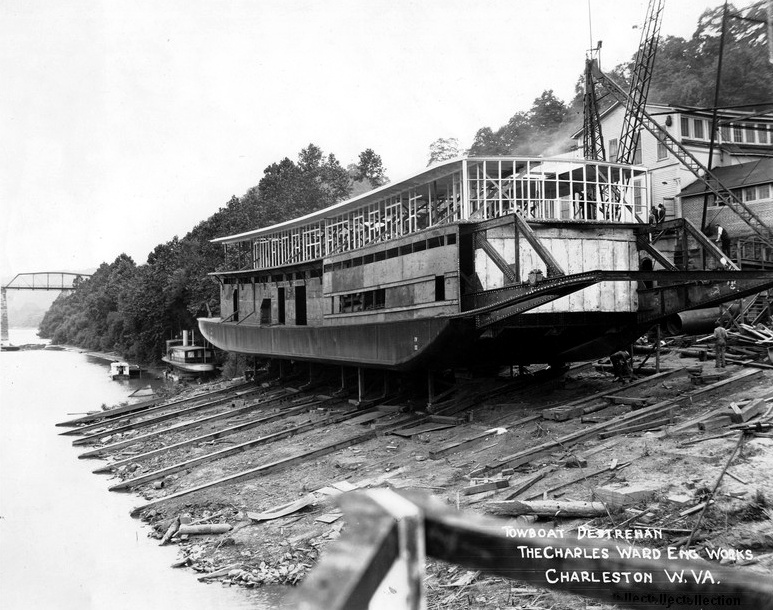 In the background, you can see the first South Side Bridge
At the request of John P. Hale, Charles Ward (1841–1915) arrived in Charleston from England in 1871 to become superintendent of the Charleston Gas Works. By 1872, Ward had begun operating his own pipe and fittings business. He developed his first boiler for Hale's packet, the Wild Goose. By 1880, Ward was working full-time at his own business, located first on Capitol Street, and then on the south side of the Kanawha River across from downtown. By the 1890s, Ward's patented water-tube boilers were found on both river packets and on coastal defense vessels like the USS Monterey of the Spanish-American War.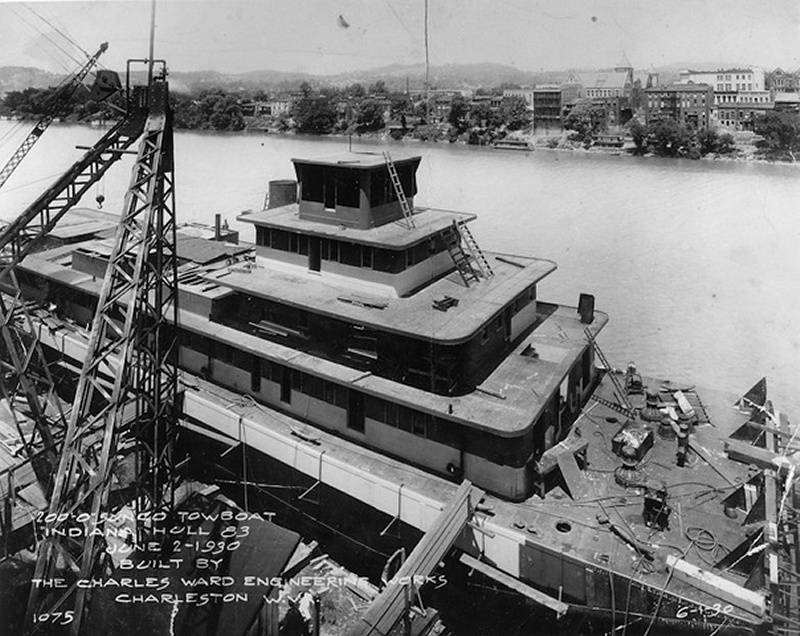 Launch of the "Indiana" Turbine Electric Towboat


Ward Engineering produced a total of 89 hulls in a variety of designs including sternwheel tows, such as the Greenbrier (1924) and the Scott (1930) which later plied the Kanawha as the excursion boat P. A. Denny. Charles Ward Engineering closed in 1932.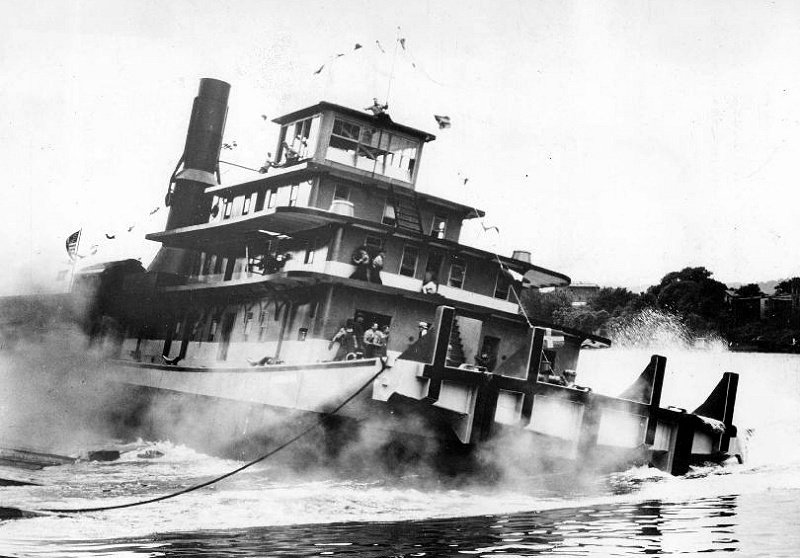 Another new launch. Notice the guy on top hanging on. He's also in the next photo below...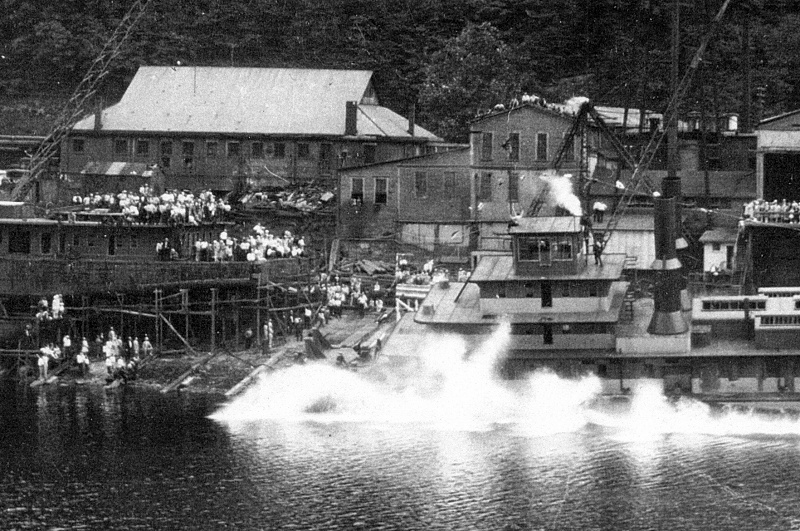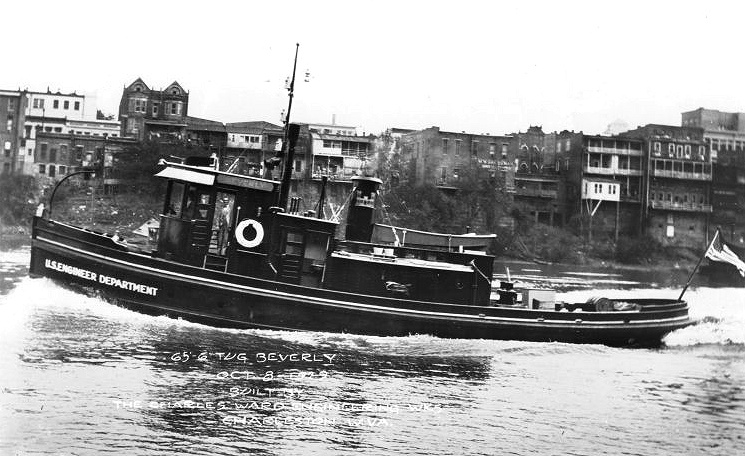 As you can see in the photo above, Charleston was a very different place 75 years ago. The buildings overlooking the river on the North side were trashy. People tossed garbage off their back porches, and sewers ran directly into the river. Across the river on the South side, a huge industrial complex was pumping out smoke, noise, and looked as trashy as the other side. But remember, much of the riverfront in Charleston, both the Kanawha and Elk were taken-up by industry, which was common at that time in almost every city in America. If you could be transported for one hour to this very spot 75 years ago, you would appreciate much better what we have today.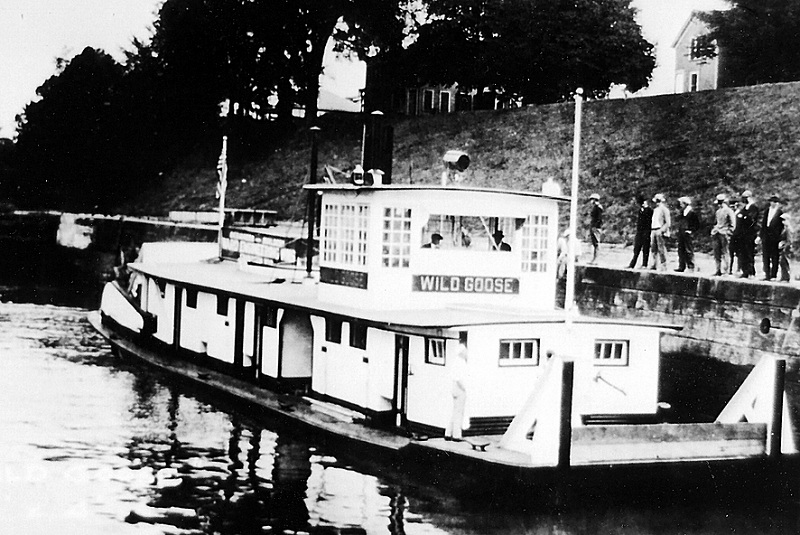 Wards "Wild Goose" locking through at Lock 6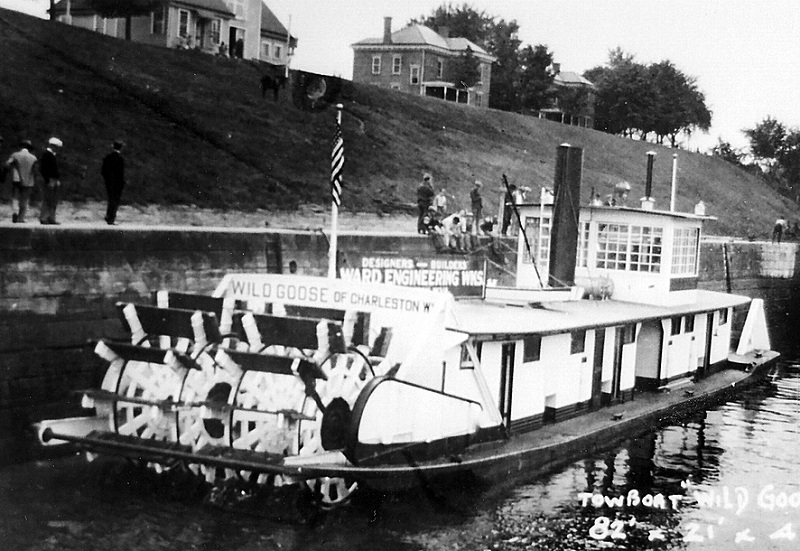 Length overall: 100 ft., beam 21 ft. built 1926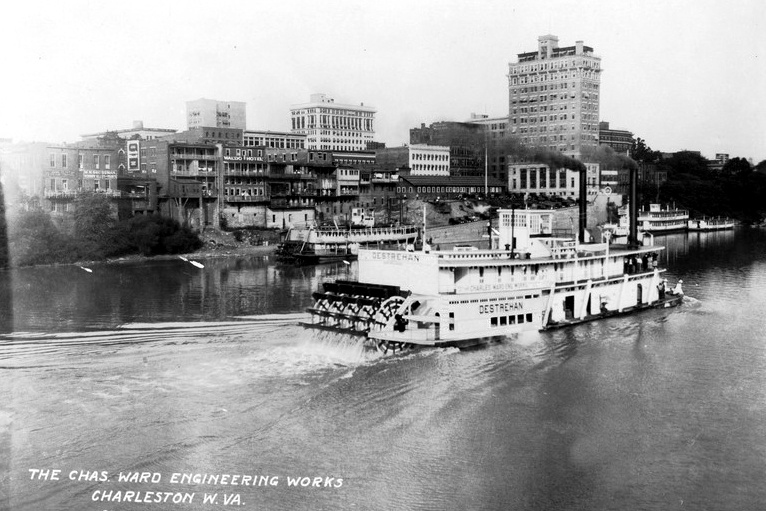 The placement of this boat suggests that this has to be a Charles Ward project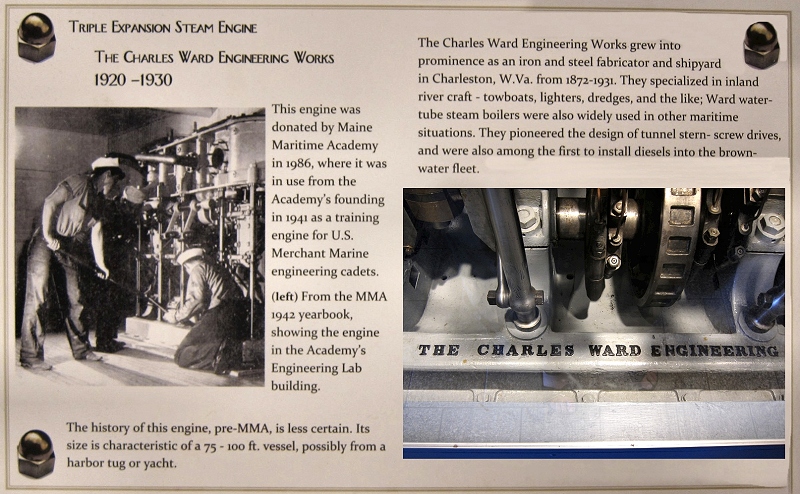 These two photos courtesy of John Summer who shot them at the Maine Maritime Academy Museum in Bath Maine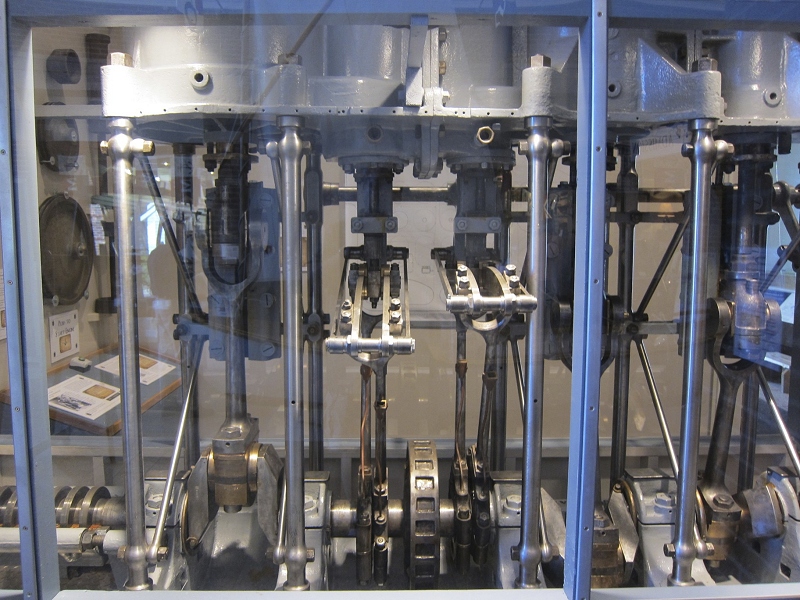 The home of Charles Ward in South Hills