Litter Piston Factory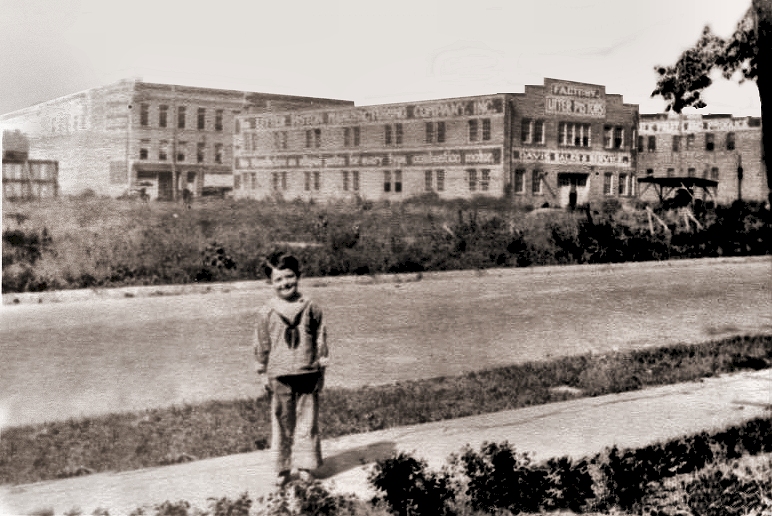 The Litter Piston was invented by Frederick Litter in Columbus Ohio.
The patent was purchased by local businessmen and a factory set-up on the West Side of Charleston. It was successful for a while, and stock was offered to increase business. But something happened a year later: the company went bankrupt and the business closed around 1928. This is right before the great stock market crash of 1929. It's unknown at this time why the business failed, but a lot of people both rich and poor lost a great deal of money on this venture. The little boy in the photo has yet to be identified.
SO WHERE WAS LITTER PISTON?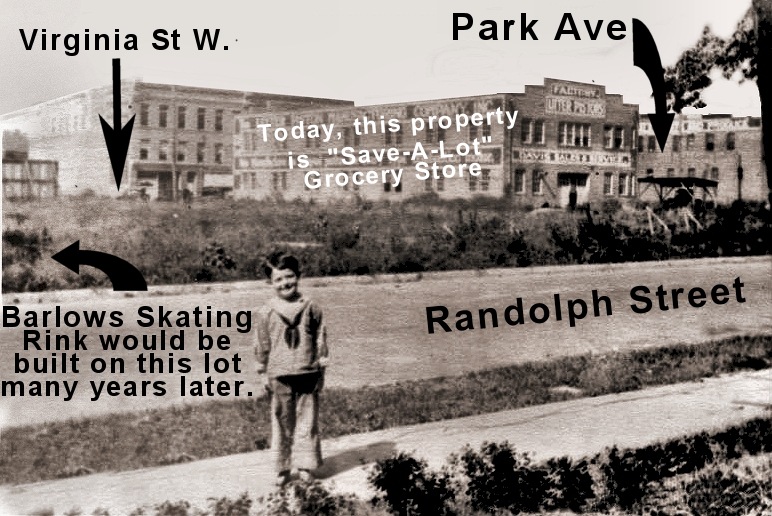 Randolph Street is an optical illusion in this photo, in that due to the camera angle, it looks wider than normal.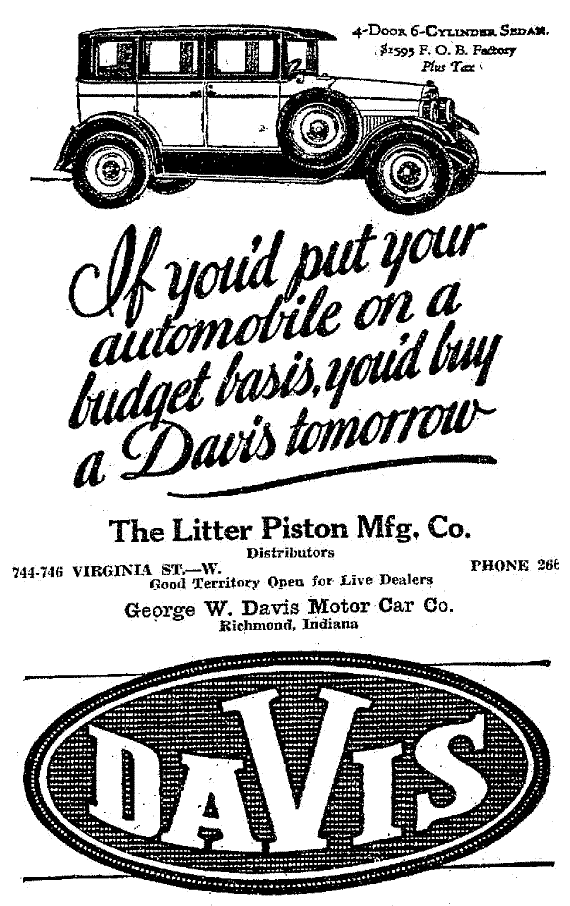 The Litter Piston Company was also the dealer for Davis Motor Cars.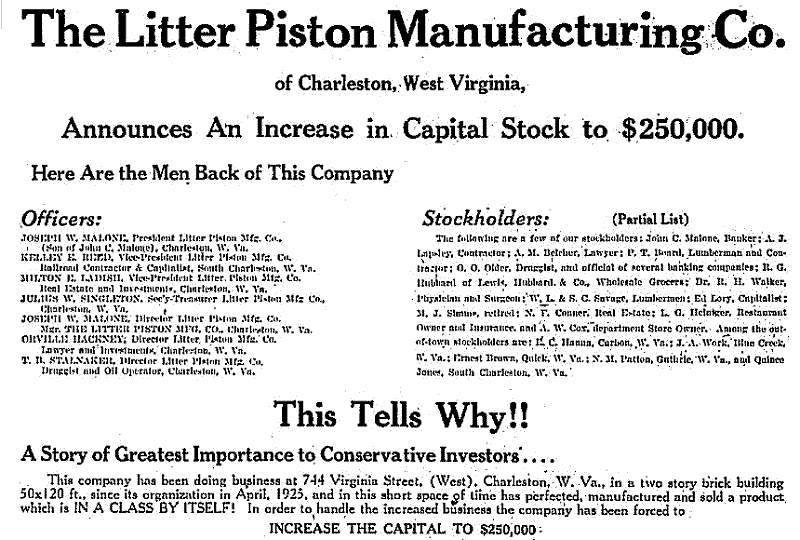 There are some heavy hitters involved here.... and some not so heavy. Let's take a closer look:
And the Stockholders: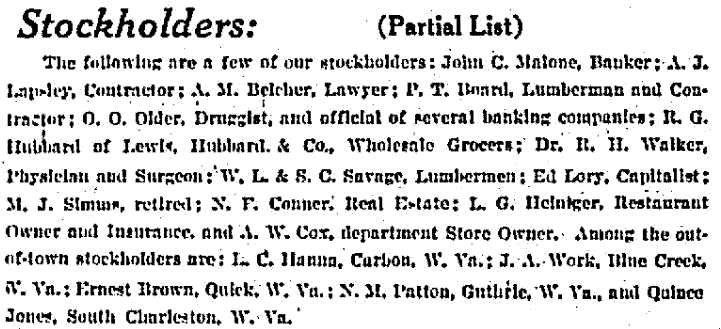 Notice that the usual heavy hitters are here. Also notice people from Carbon and Blue Creek, Guthrie, Quick, South Charleston . A lot of people had placed a big gamble on a company that only lasted about 3 years. The stock market crash would have probably ruined them anyway.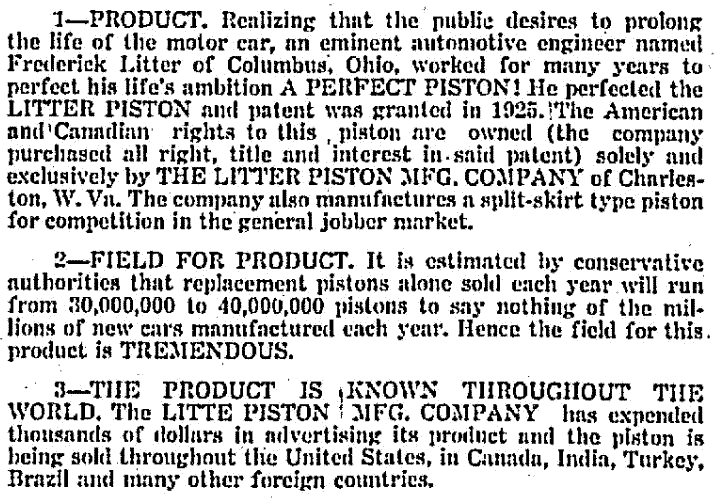 Notice that it says "The piston in the US, Canada, India, Turkey, Brazil, and many other countries".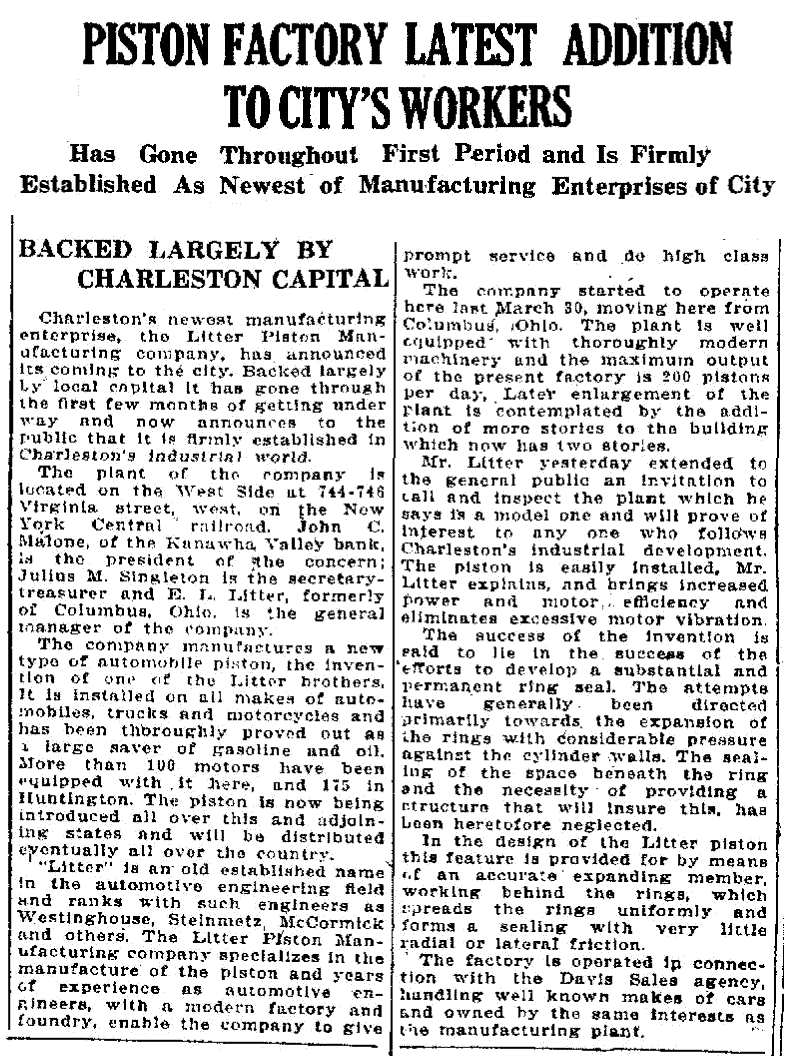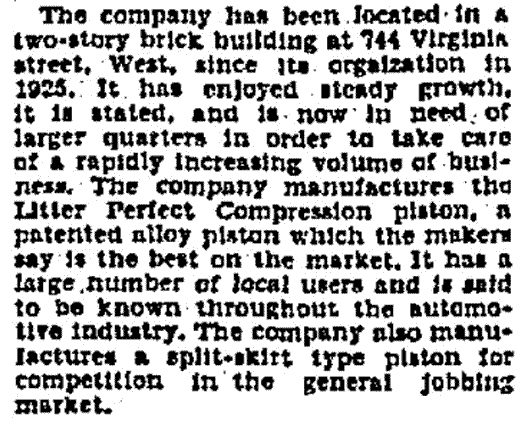 I have spent months trying to identify the photo, and now I can move on to the next mystery.