On March the 7th, 2014, the Rodney Loftis Demolition Company was tearing down the building next to the one in the photo above. As they got near the end, here's what they found: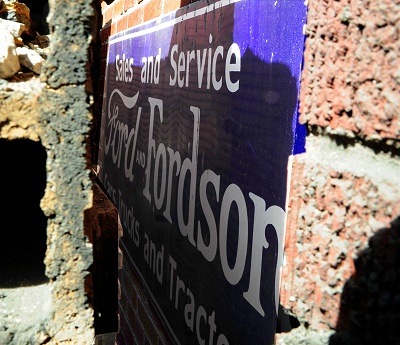 Between the walls of the two buildings, was this beautiful pristine porcelain sign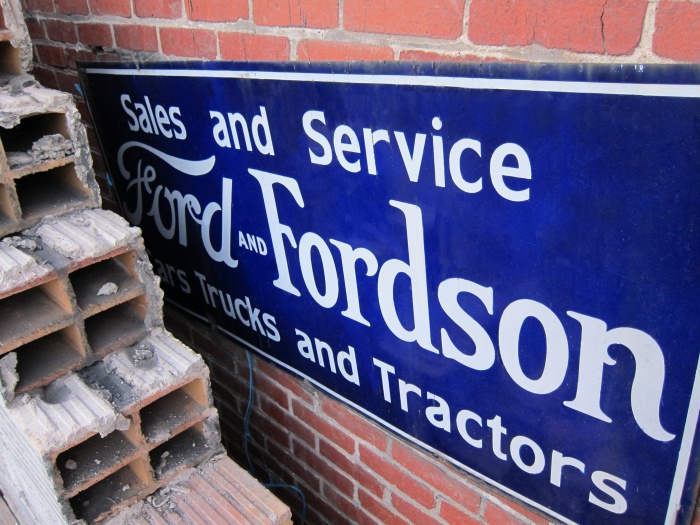 The sign had been protected for 92 years between the buildings. The Ford dealership was built in 1922, and the building next to it went-up soon after. During the early morning hours of March 8th, someone stole the sign before ownership could be established.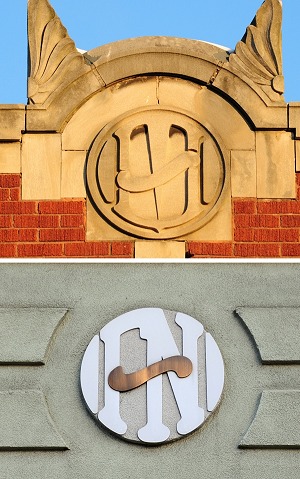 Meanwhile, this symbol appears on the old Ford showroom building. The top photo is from 1922 while the bottom photo is a recent version. As of this writing, it hasnt been established as to what these mean.