SUMMERS STREET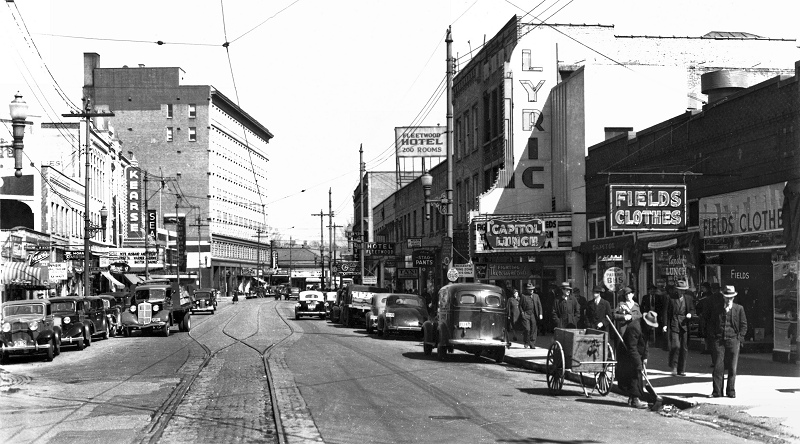 An excellent view of Summers St in the mid 30s. Click here for a much larger photo and enjoy all the details
Summers Street at night circa 1960
Empire Diner in the 70s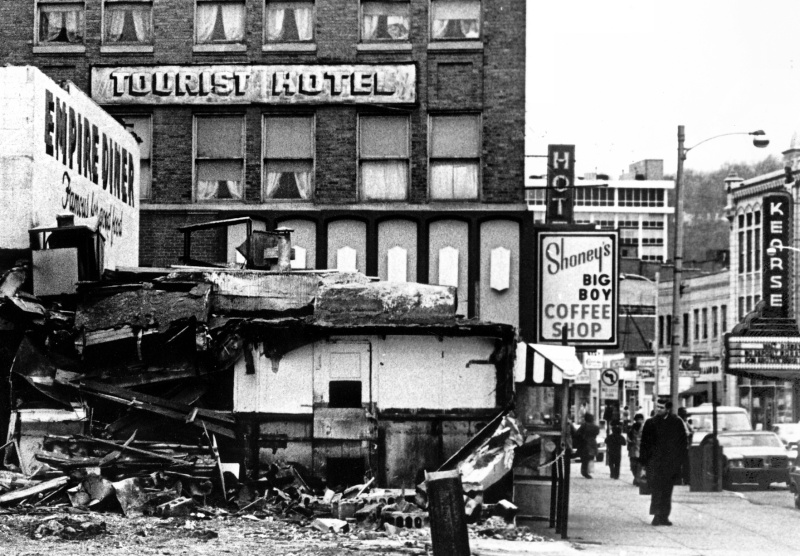 This is what's left of the Empire Diner. I took this shot in the mid 70s. The Empire was a favorite destination for many years, and was one of several lunch-car diners that were actually built in NY just for that purpose and shipped here by rail. One by one however they disappeared. See another Diner HERE. Many people forget the "Shoneys experiment". Alex Shoenbaum, the founder of Shoneys saw the writing on the wall with the new fast food restaurants, and decided to try it for himself. So he moved the old Shoneys Coffee Shop from further up the block which had a lunch counter for sit-down eating.... and decided to try a cafeteria style "move down the line" fast food place. I went to work for him in this new restaurant as a counter "drink-guy" at age 15. The procedure was to grab a tray, then move down the line getting your food and drink and then paying. Like all Shoneys at the time, we actually made fresh onion-rings daily here. I made a LOT of onion rings, and these homemade rings are just one of the things that took Shoneys to the top. Unfortunately, these rings and many other items were later made off site and shipped-in. That's when the downfall of Shoneys began. Today, they are just another struggling chain in a sea of many.
Also still in this photo is the finest movie theatre in Charleston... the Kearse, and by now the seedy "Tourist Hotel".
TODAY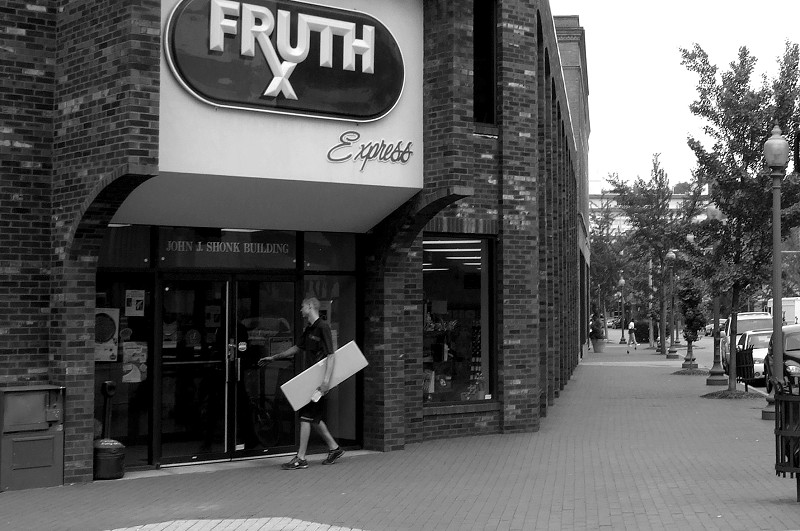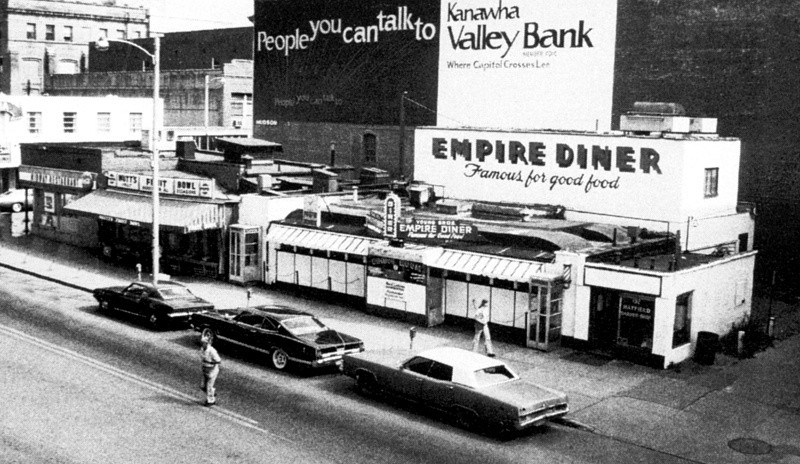 Notable customers who have dined at the Empire include Tokyo Rose, who stopped for a meal en route to a court hearing after World War II. She had been held in custody at the Greenbrier Hotel in White Sulphur Springs. Another personality to stop at the diner was pianist Liberace, while in town for a show business engagement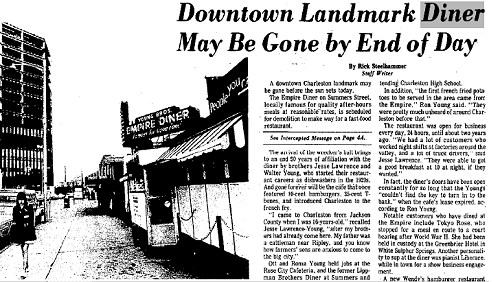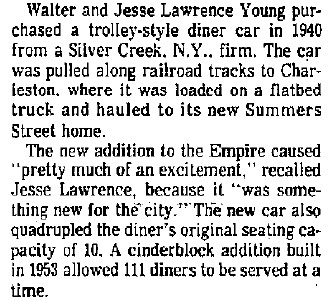 This news article from Feb 4, 1976 talks about the Trolly-Style cars that the Empire were made from, and how they arrived by train in Charleston in 1940.

The Diners were built by the Ward & Dickinson Dining Car Company of Silver Creek NY, and brought here on rail
HERE'S ANOTHER SUMMERS STREET PHOTO FROM AROUND 1939-1940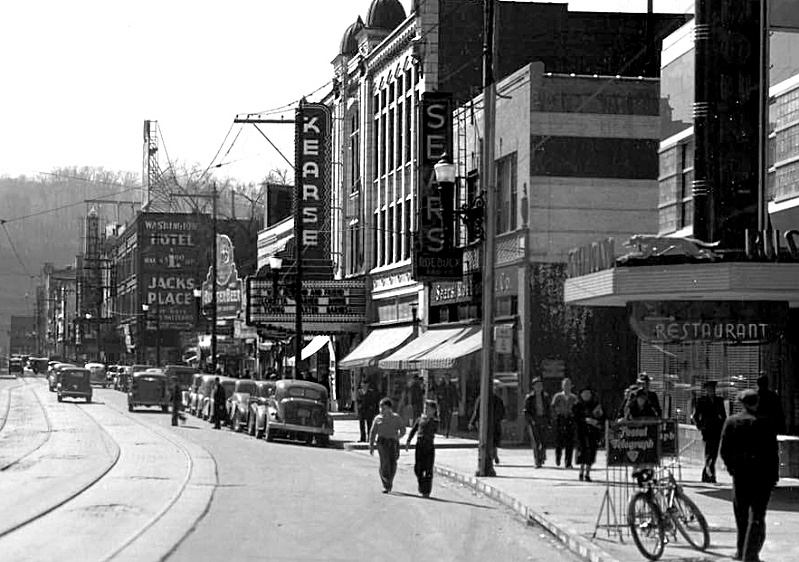 This photo shows lots of detail. The name of the movie playing at the Kearse is "Wife, Husband and Friend" which stared Loretta Young, Warner Baxter and Binnie Barnes. It was a comedy. Sears is right next next door to the Greyhound Bus Station, and in the background you can see a huge sign for Budweiser Beer, and "Jacks Place". Also, rooms at the Washington Hotel for $1 and up.



See another great photo of Summers Street HERE