QUARRIER STREET 1930s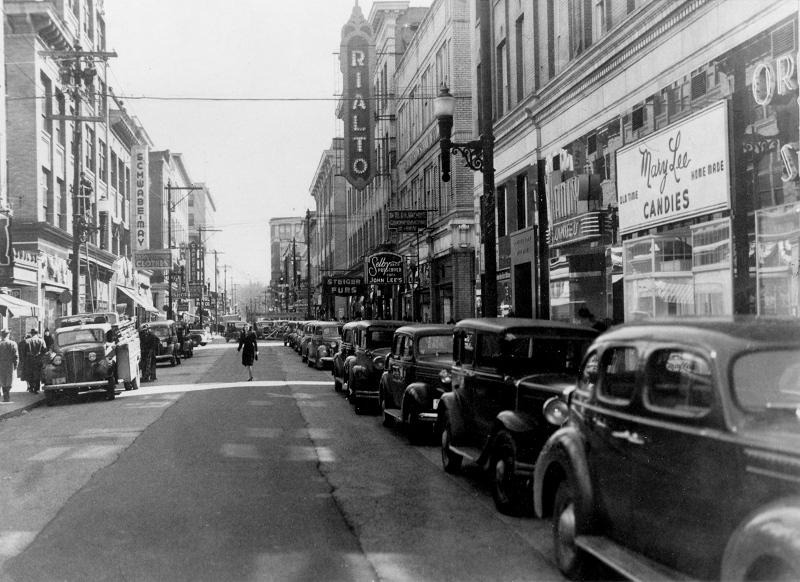 See a larger photo HERE
Quarrier Street was Charlestons second main street of commerce for clothing, furs, shoes, hotels, eateries etc. The Rialto Theater was very popular in it's day, especially with the kids. Built in 1917, it was the only major movie theater downtown that you entered sideways: That is, once you entered the theater itself, you had to turn left to go towards the screen or right to go towards the balcony. The "balcony" wasnt a regular balcony as we know it, but a series of tiers that went up. I saw many movies there, but the one that always stood out in my mind was "Forbidden Planet", with

Leslie Nielsen as a very young actor, and also Robby The Robot.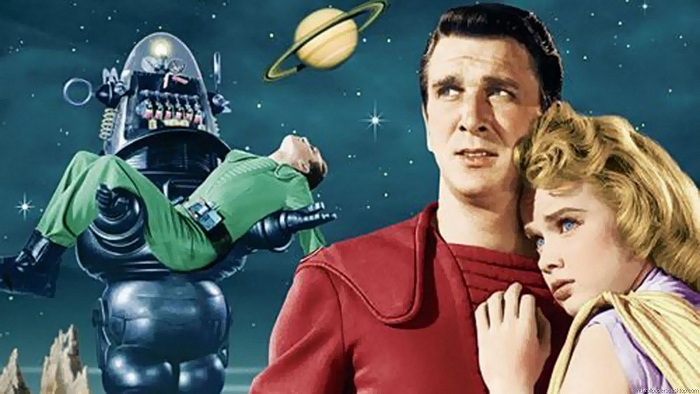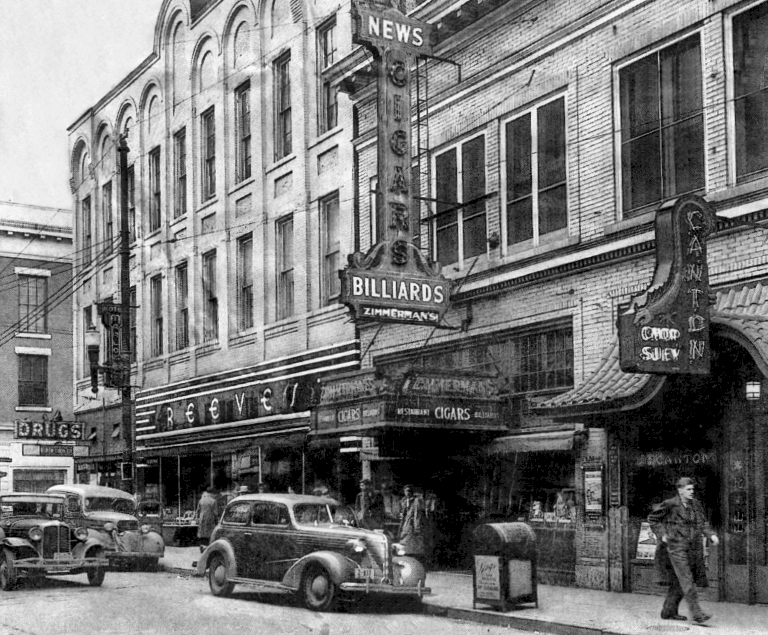 Quarrier Street just West Of McFarland around 1938. This block is now the parking building.
The Jefferson Hotel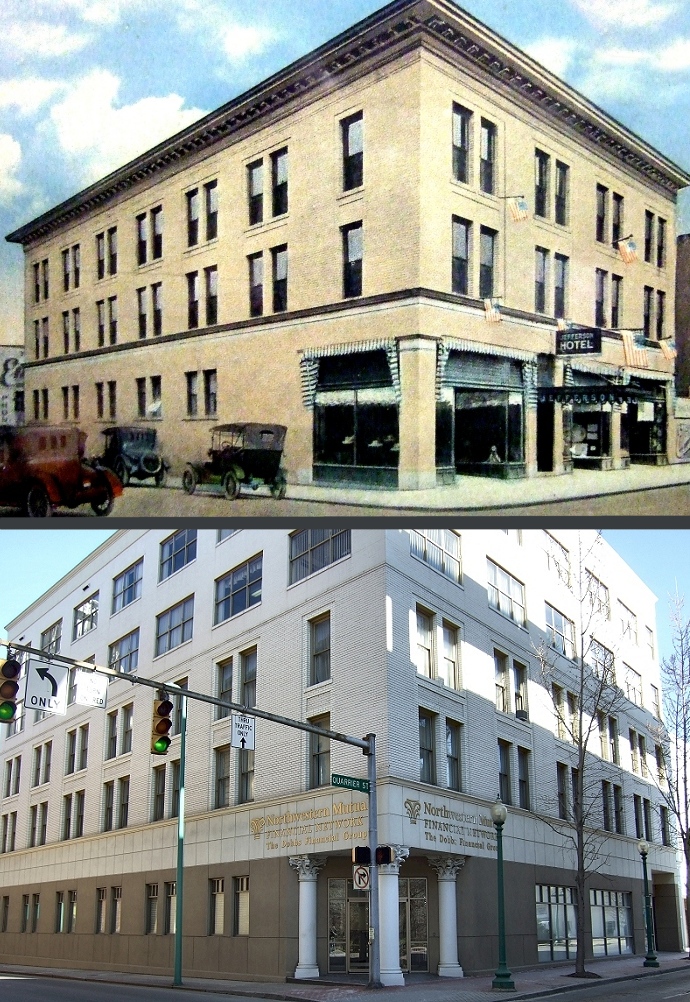 Located on the corner of Quarrier & Dickinson Streets, the Jefferson Hotel had 54 rooms and was owned by the Embleton estate. (Embees) The rates in 1931 were $1 to $1.75 per day.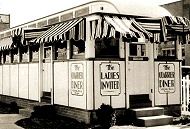 Of course, Quarrier Street was famous for the Quarrier Diner, which you can see
HERE