St. George Ladies Aid Society 1935
West Virginia in general, and Charleston in particular has always contained a large immigrant population. Much of this had to do with the resources found here, including furs, salt, timber and coal. Later, chemicals would attract many immigrants. Some immigrants worked directly in the above mentioned fields, while others opened stores and restaurants to supply the needs of these people. Many immigrant families would, after a generation or two become wealthy prominent citizens. Notice the names included in this article from the Gazette in 1935. Many will be familiar to you...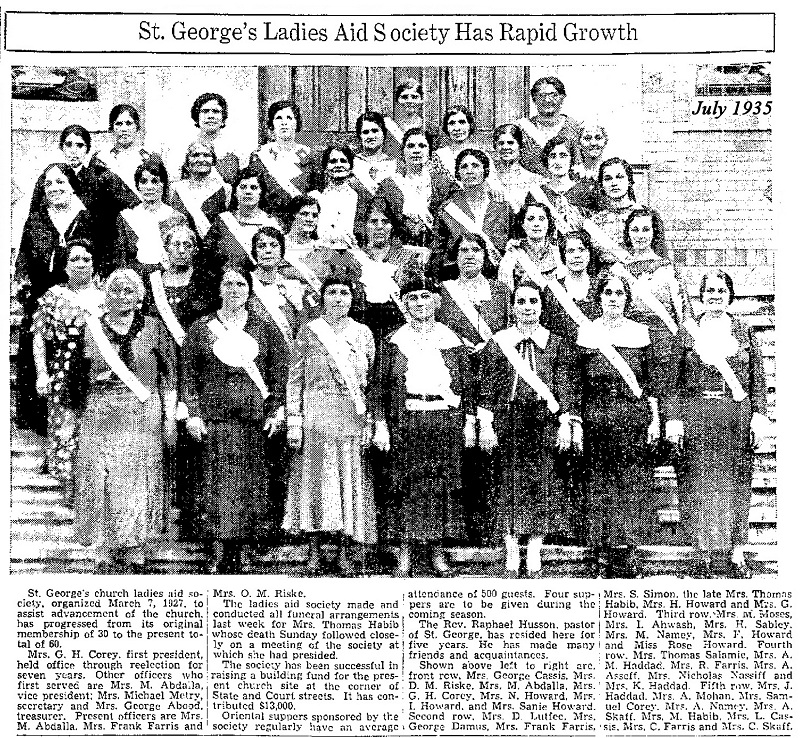 Orthodox Christianity (also called "Eastern Orthodoxy" or "Greek Orthodoxy"), the oldest form of Christianity, arrived in southern West Virginia one Sunday morning in 1892, when a small group of immigrants gathered for worship in a rented building at 312 Kanawha Street (now Kanawha Boulevard) in Charleston. In 1911 the parish bought its own building, a red brick house, at the corner of Court and State (now Lee) Streets in downtown Charleston. (across from the Mall) In 1930, construction of a new church began on the site of the existing one. Completed in 1932, it was formally dedicated on Good Friday in 1933. To others, St George is famous for their yearly take-out dinner event.



And while we're on the subject:
The article above is from 1935, while the list below is from 1931. This is the Fruth School attendance report of which you will recognize many names of children listed. Example: Joe Fazio, Moses Cassis, Frank Veltri, the Yerrids, Skaffs, Haddad's and others. Some of these names are children of the ladies above.