HECK'S
Heck's Department Store, a chain of West Virginia based discount department stores, was founded by Boone County natives and businessmen Fred Haddad, Tom Ellis, and Lester Ellis and wholesale distributor Douglas Cook. The Heck's name was a combination of the names Haddad, Ellis and Cook. Haddad served as President, Lester Ellis was Vice-President, and Tom Ellis was Secretary-Treasurer.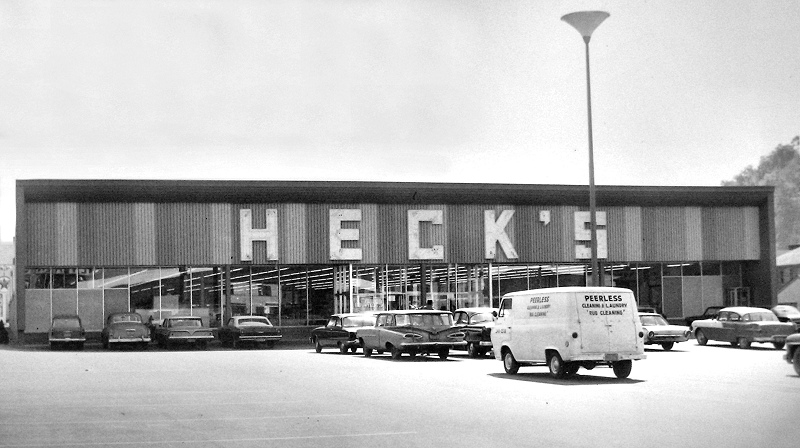 Heck's stores were discount, stand alone department stores found in small cities throughout West Virginia, western Maryland, the Ohio Valley, and parts of Indiana & Kentucky. Its structure and product lines were similar to its competitors, Fisher's Big Wheel, Hills Department Stores, G.C. Murphy's Mart and Walmart.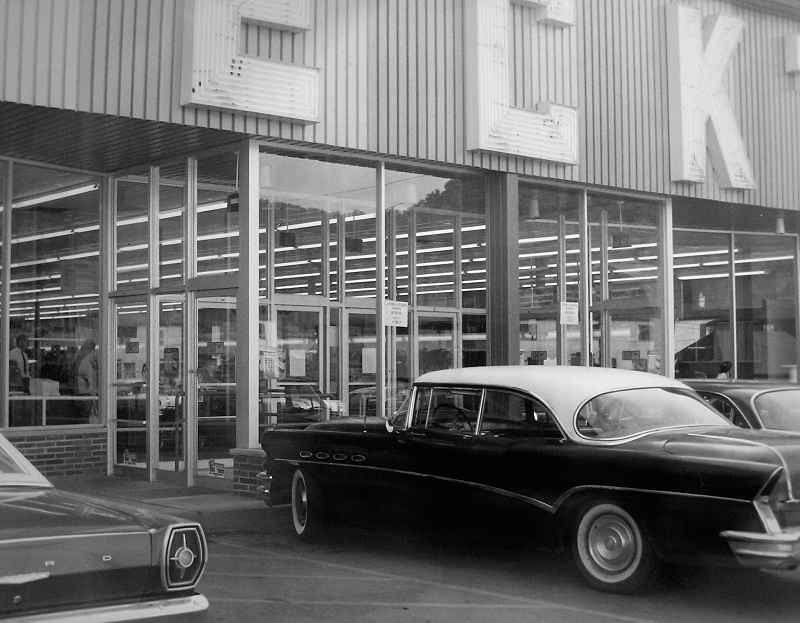 At its peak in the 1980s, Heck's operated 170 stores throughout West Virginia, Ohio, Kentucky, Pennsylvania, Indiana, Maryland and Virginia. Forbes Magazine ranked Heck's third nationally in profitability and growth in 1980, beating out Kmart.

In 1983, Haddad retired as Heck's president and sold his stock in the company. The Ellis brothers had previously sold out in the 1970's.

Sales fell the following year, and the company saw its first losses in 1984. In 1985, layoffs began, as losses continued.

A number of factors contributed to Heck's decline. The U.S. economic downturn of the early 1980s hit W.Va. particularly hard, and the store faced increased competition from other chains as well.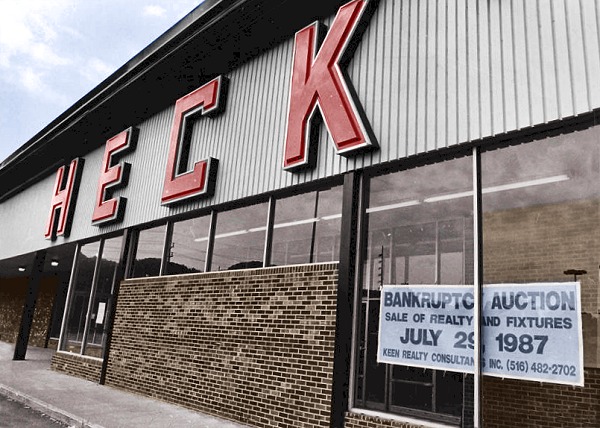 In 1989 the company emerged from Chapter 11 with 55 stores and under a new name, as Take 10 Discount Club; a membership club costing $10 to join.

In September 1990 all of the assets of the Retail Division were sold to Retail Acquisition Corporation, Inc., and became L.A. Joe Department Stores. Two locations were sold to, and became, Fisher's Big Wheel. One Location was sold to Gabriel Brothers

A 1991 Philadelphia Inquirer article lists several factors for the collapse of Heck's under the new management, putting the blame on sweeping changes to the stores.

Specifically, the Inquirer cited customer frustration with constant store redesigns and products being dropped from inventory. The store also faced major troubles from costly data errors caused by its new computer accounting system.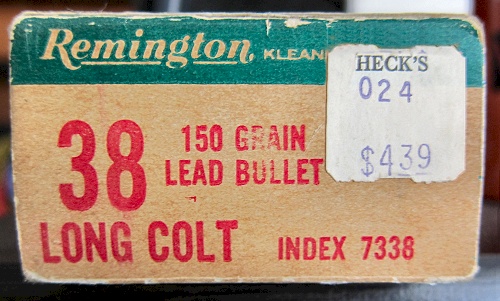 If you're over 50, there's a good chance that you still have something in your house from HECK'S.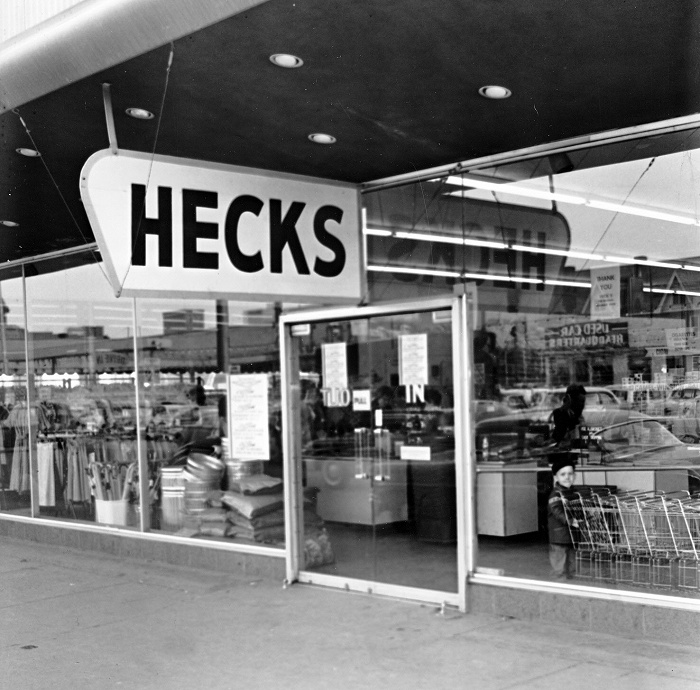 Washington Street East store that would later burn to the ground as a Goodwill store.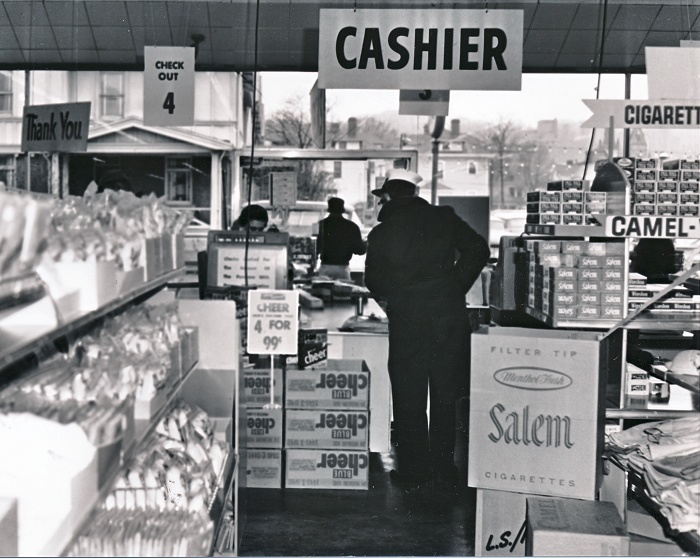 Typical interior of an early Hecks store.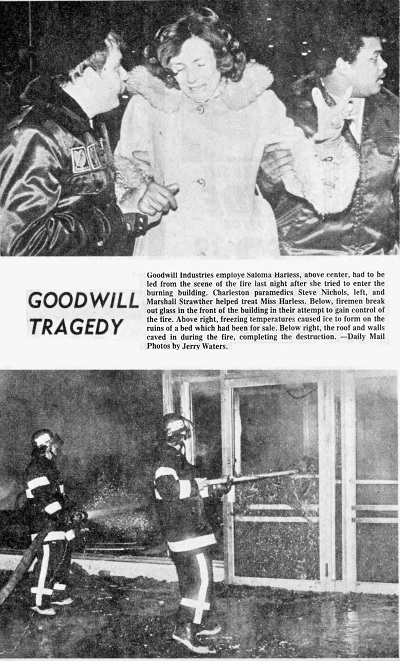 In 1977, the Washington Street East Heck's was a Goodwill store. On Jan 18, in sub zero temperatures, Charleston fighters had a real situation on their hands. I was off duty and took these photos.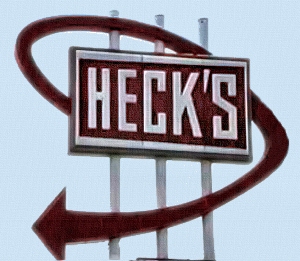 SIDENOTE:

Ran across this article from 1975 concerning the condition of Capitol Street as a viable business location.