Charleston National Bank - Quarrier Street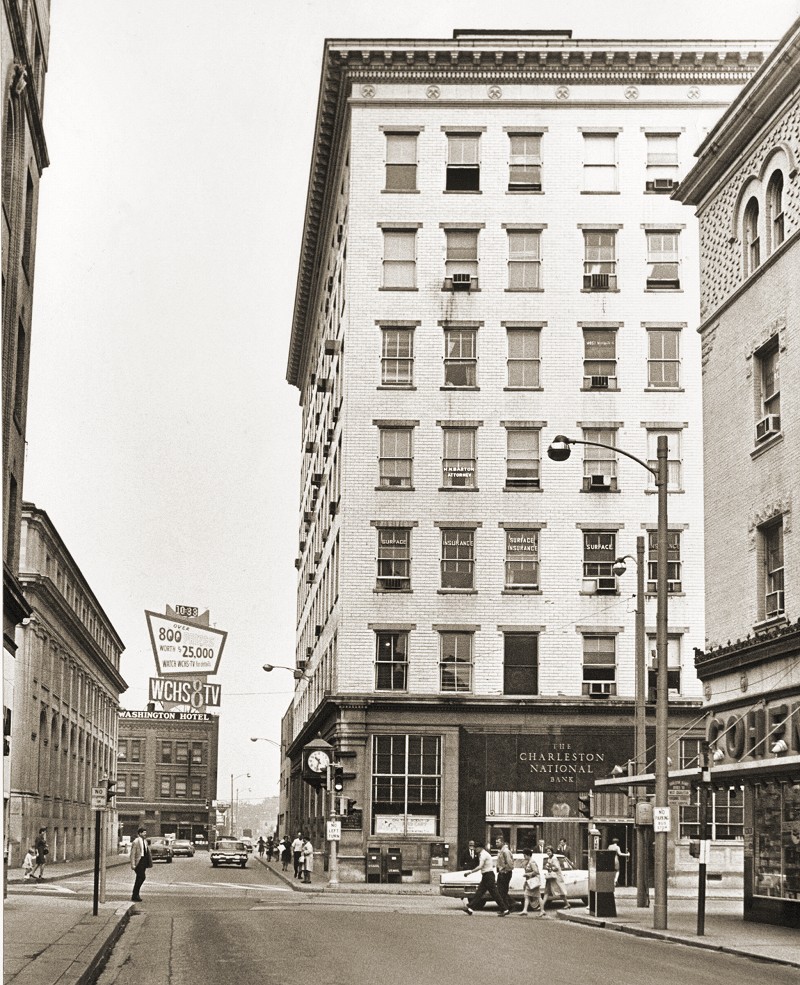 Quarrier Street has only been open a few year, and this dog-leg was left at Capitol.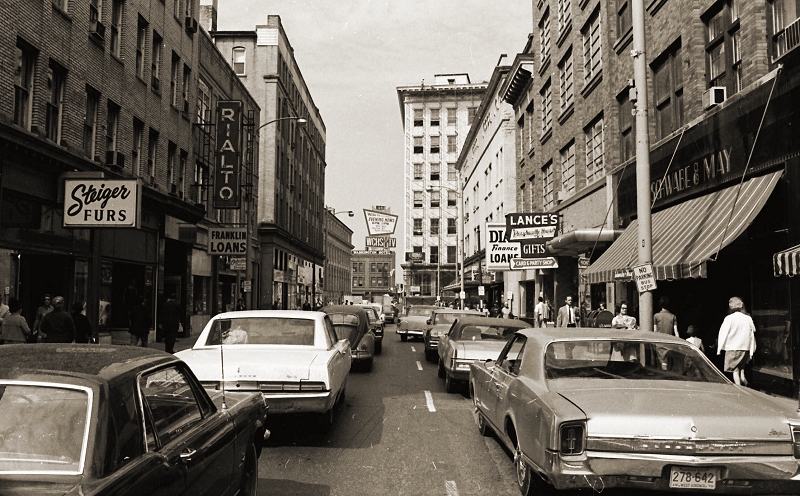 This photo was taken Sept. 1968. You see the Charleston National Bank in the background. In 1968, the bank was preparing to move to its new office tower on Virginia Street (now the Chase building), and it was donating the land beneath the building to the city, so it could straighten the street. The city paid to demolish the building in return at a cost of about $25,000.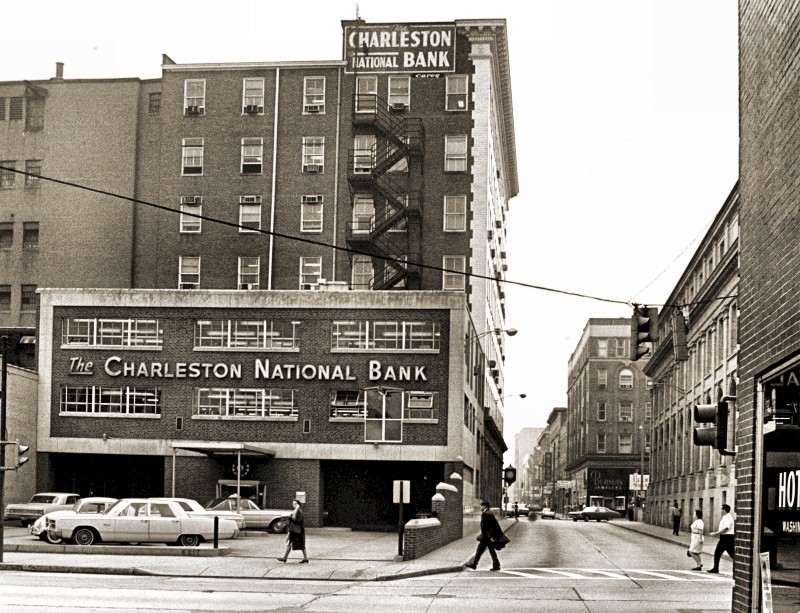 Looking from the opposite direction towards Capitol Street from Summers.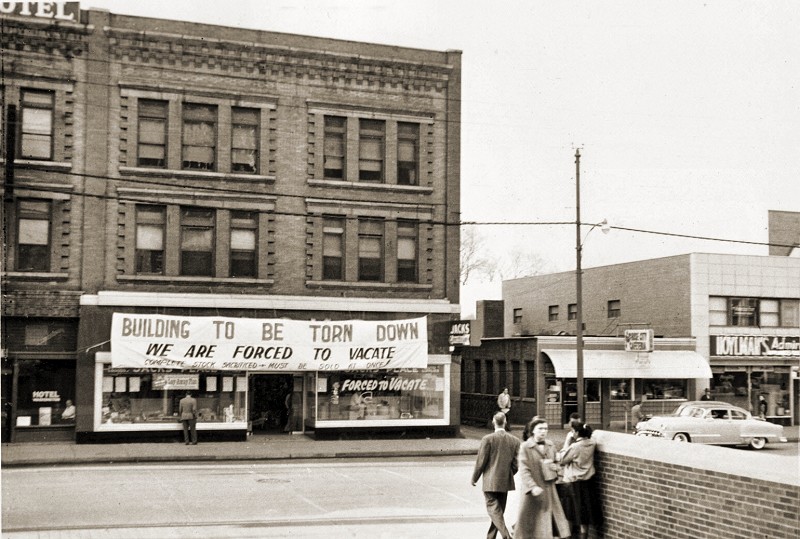 Going back to the 50s, these buildings would be removed in order for Quarrier to continue in a straight line
and connect with Brown Street on the other side of the block. That name would then change to Quarrier St.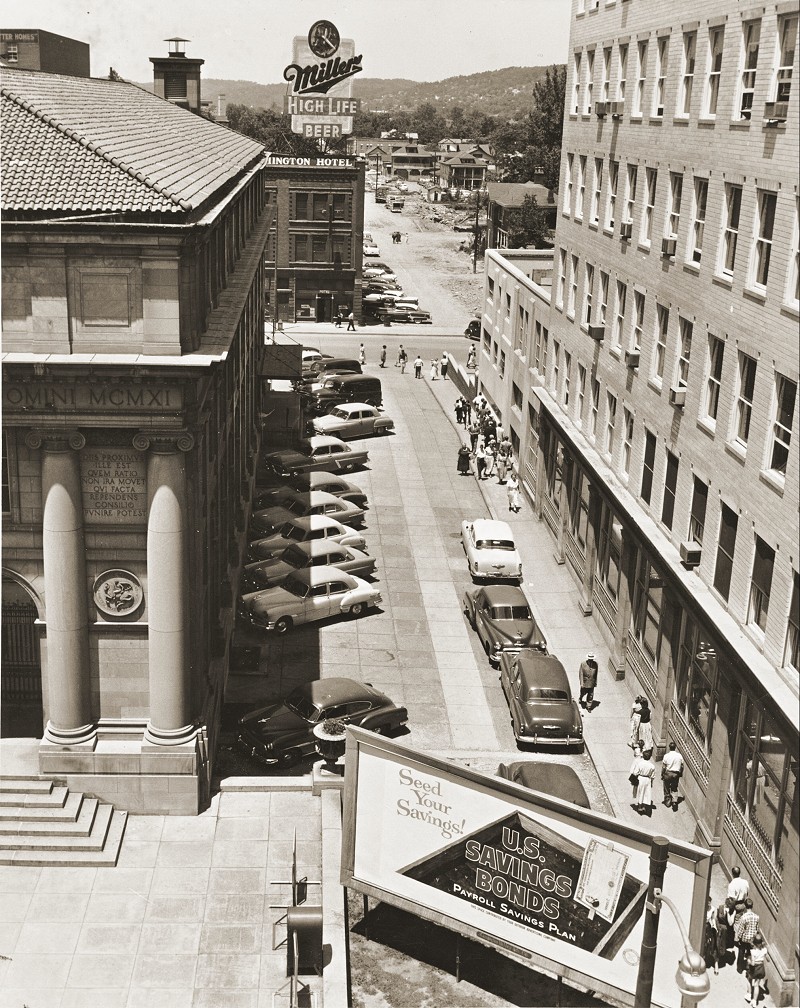 In the background of this photo, you see the buildings and homes being removed in order for Quarrier Street to continue. The trees in the background right belong to the Brown Estate, the largest private property home to still exist in downtown Charleston. Two streets would go through their property: Laidley and Quarrier. There are two dog-legs now, of which the Summers Street one will be removed years later, and most of Capitol St also.