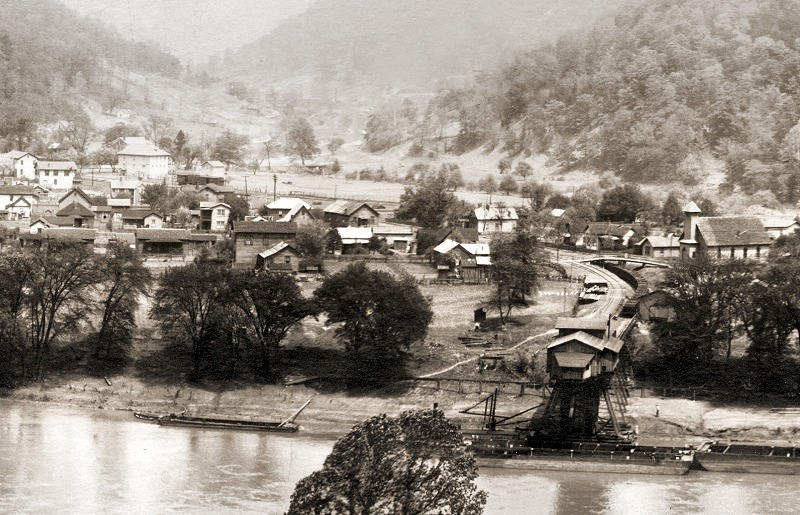 For the first time ever, you are looking at a wonderful photo of the area at the mouth of Kelly's Creek.
The town of Cedar Gove is one of the oldest towns in the Valley.
To the extreme right today is the old power plant. Notice the Coke ovens against the hill on the left.