KANAWHA CITY PANORAMIC CIRCA 1918

This photo is somewhat older than the other Panoramic of Kanawha City on this site. When you click on the following link, you will see the entire photo: Large Version Of This Photo ( Be sure to click on the photo to make it large)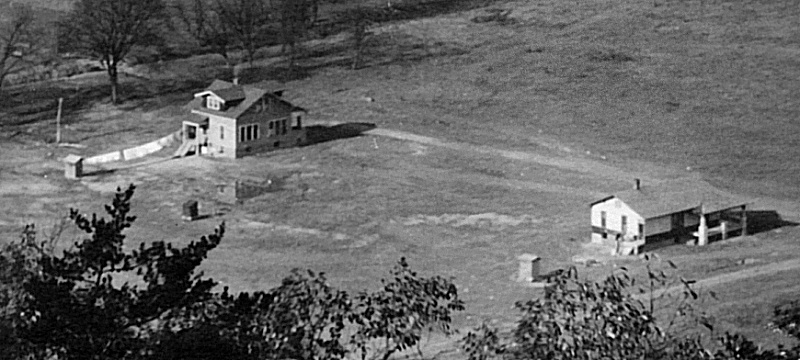 The first thing you notice in these enlargements (above and below) is that most houses had Outhouses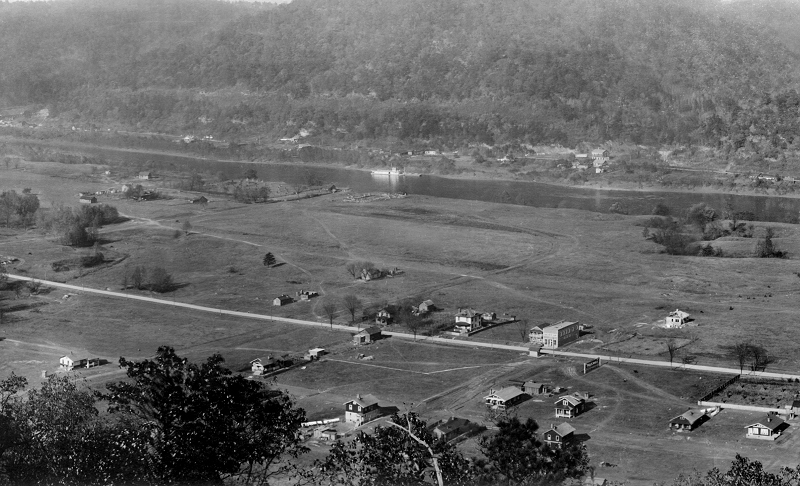 See that paved street in the above photo? That's MacCorkle Ave.

Another blow-up of the panorama shows these Army tents at "Camp Kanawha"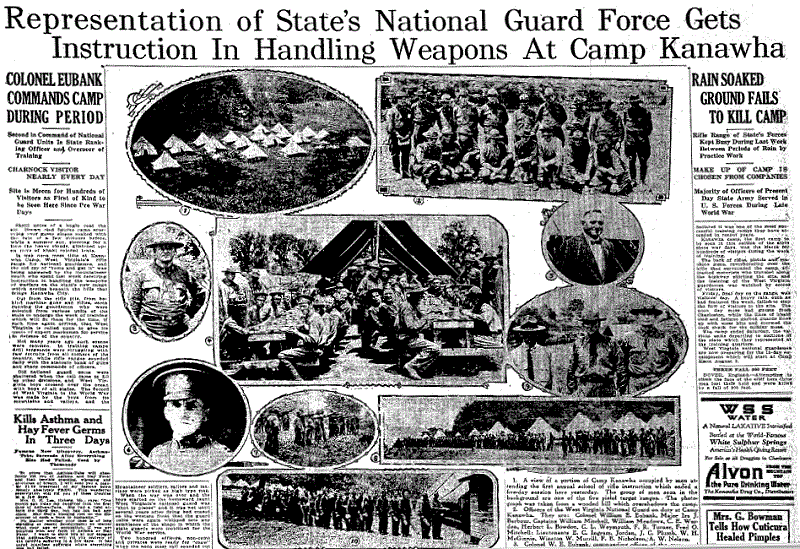 Camp Kanawha used several areas of Kanawha City, but usually all in the same general area, just a few blocks from the 35th Street bridge. The above article is from June, 1924. The state was trying to build-up it's compliment of National Guardsmen due to the heavy losses during WWI. However, the locals might feel the need to shoot a soldier, uniform or not, if he tried to steal his apples as in the article below: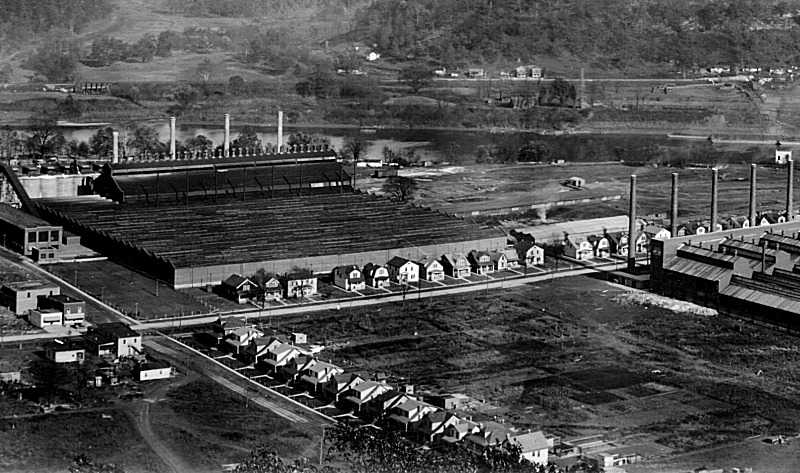 The Owens Illinois bottle plant is on the left, while Libby Owens Ford plant is on the right. Notice the company houses lining MacCorkle Ave right between the factories. Today, the Lowe's Lumber Store, Cracker Barrel and others stand where the bottle plant was, while the Kanawha Mall stands on the LOF property.
Photo Courtesy Of Ernest Cart