VIRGINIA STREET NEAR CAPITOL STREET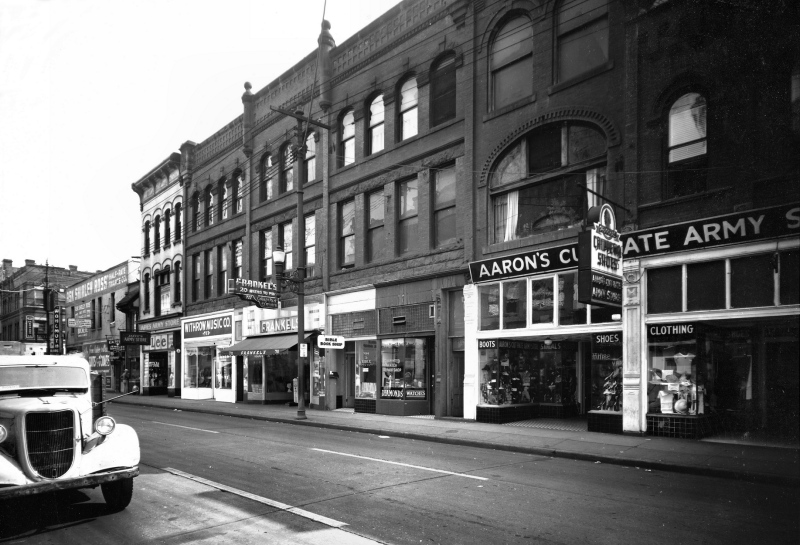 This great photo shows Virginia St between Capitol and Summers. The bank sits here today.
See a much larger detailed photo Here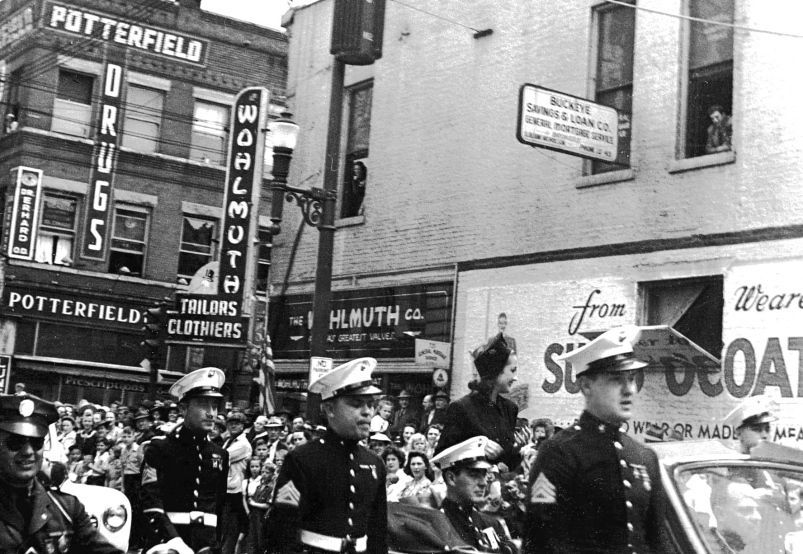 An interesting photo shot during a WWII Bond Drive. The lady in the convertable is movie star Dorthy Lamour. This photo is the corner of Capitol & Virginia. Note that it hasnt changed a bit from the first photo above.