STONE & THOMAS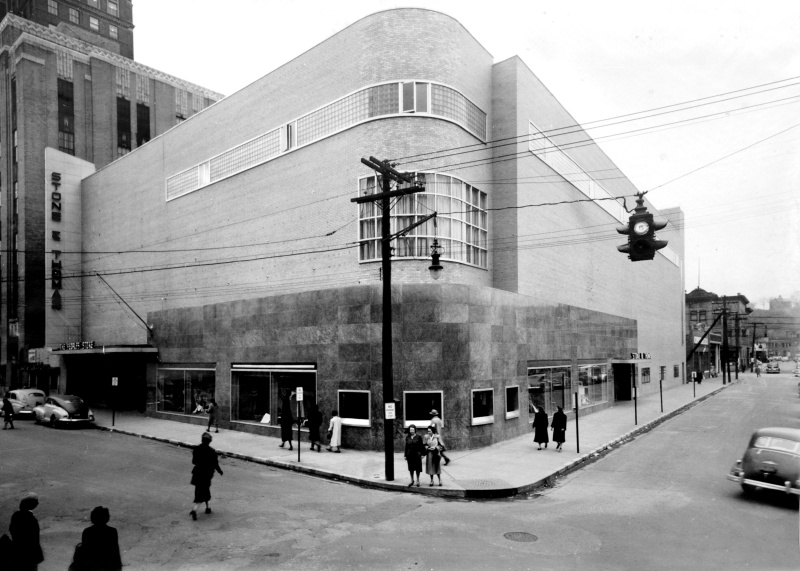 Charleston's Stone & Thomas actually started out as "The People's Store", then "Stone & Thomas The People's Store", then shortened to "Stone & Thomas". This was due to the purchase of Charleston's famous "People's Store", which had been in business for over 60 years. Stone & Thomas had already been a familiar name in other parts of the state. This photo taken not long after opening. See that old building in back? More later....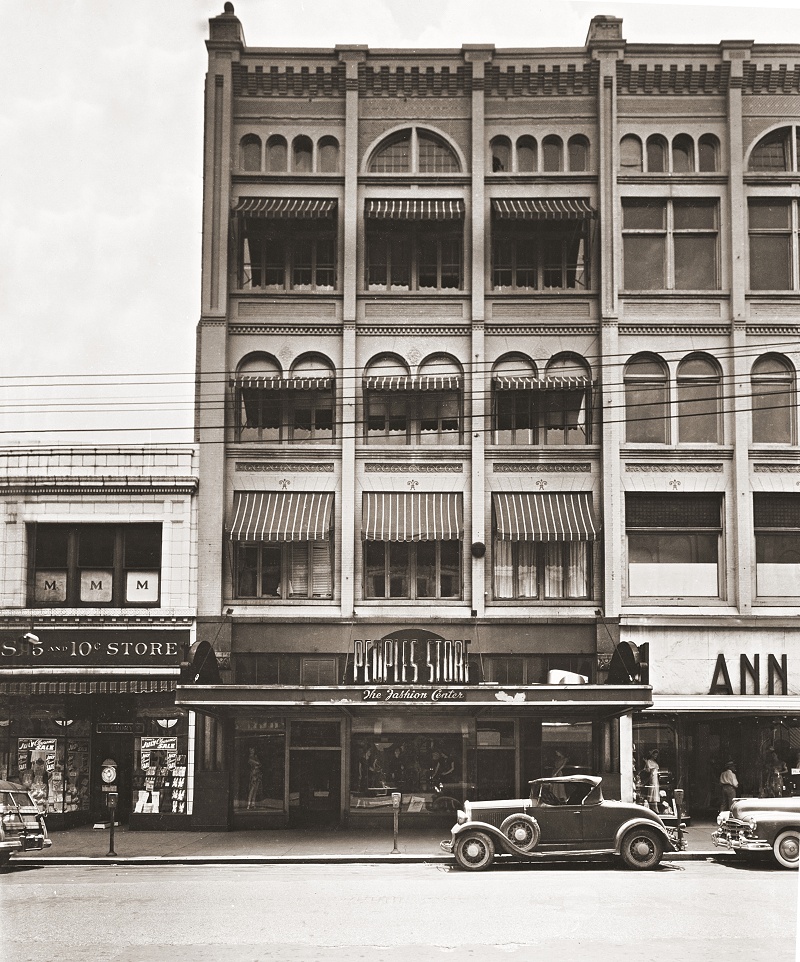 This was the People's Store on Capitol Street, precursor to Stone & Thomas next to McCrory's 5 & Dime

The original Peoples Store was founded by Joe Schwab, and had been in business for over 60 years in a building at Clendenin and Kanawha Sts. In 1915 the store moved to Summers & State Streets, and In 1927 opened at 214 Capitol St where it operated until the new structure was built in 1930. It's not yet understood why they moved from their new building (still known today as "The People's Building) to Capitol Street, other than the fact that Capitol Street was the epicenter of business in Charleston.








Meanwhile, by 1947....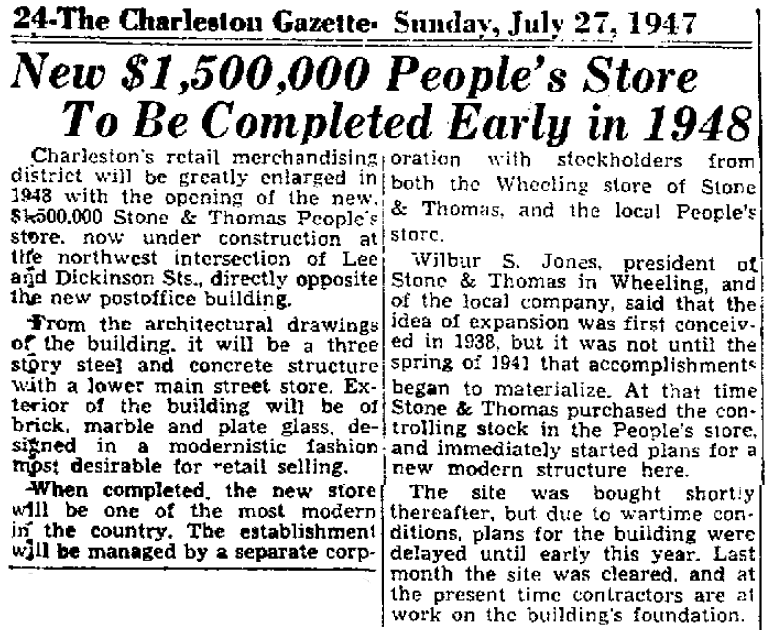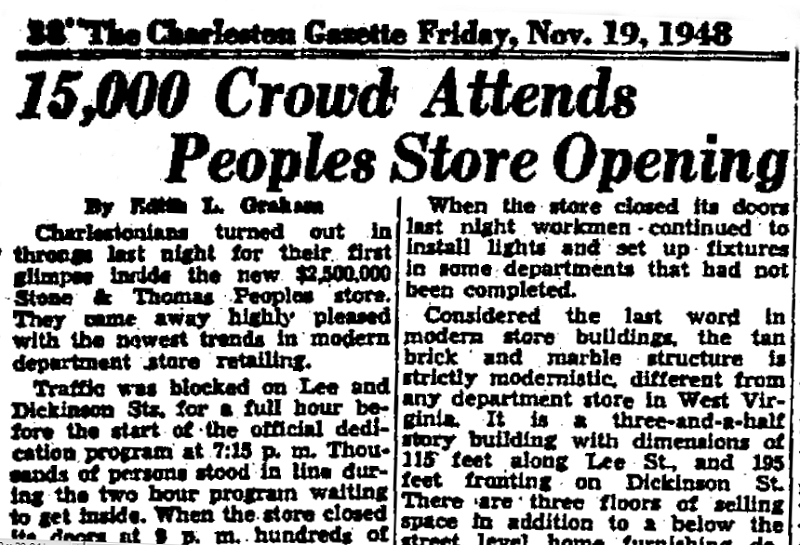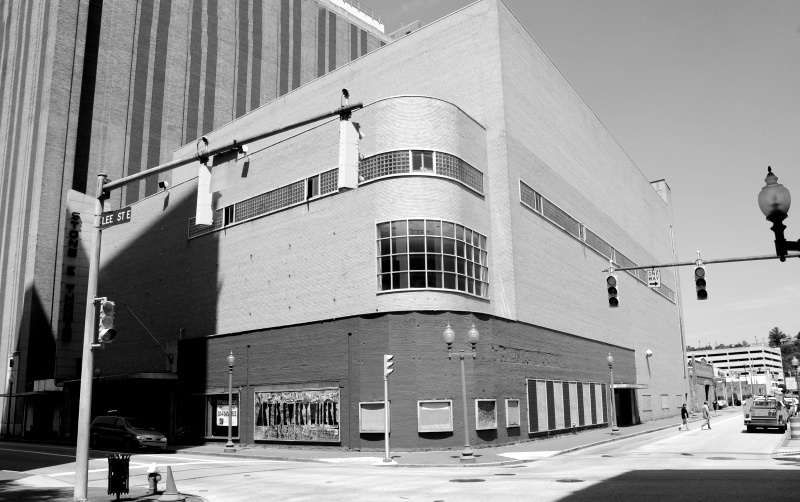 Here we see the old building today, still waiting for new tenants. Notice that an addition of floors was added during Stone & Thomas's glory days. Also notice that back in the old days, each corner only needed one stoplight, while today, at least 10 lights are needed to do the very same job.
HERE'S THE BUILDING BEHIND STONE & THOMAS IN THE TOP PHOTO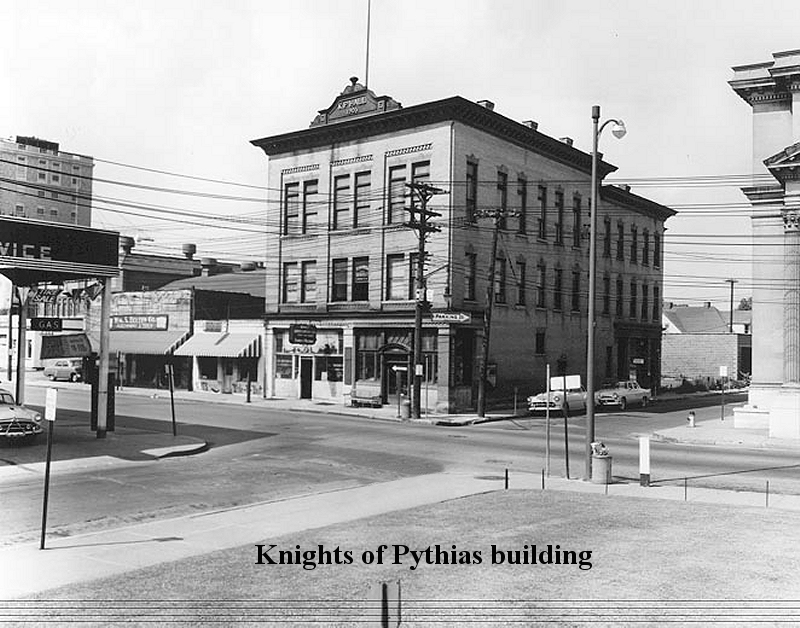 Here you see the old Knights Of Pythias building on the corner of Washington & Dickinson Streets. The Firestone Store is on the left and still there today. The Daniel Boone Hotel can be see in the upper left.