Some Area Gas Stations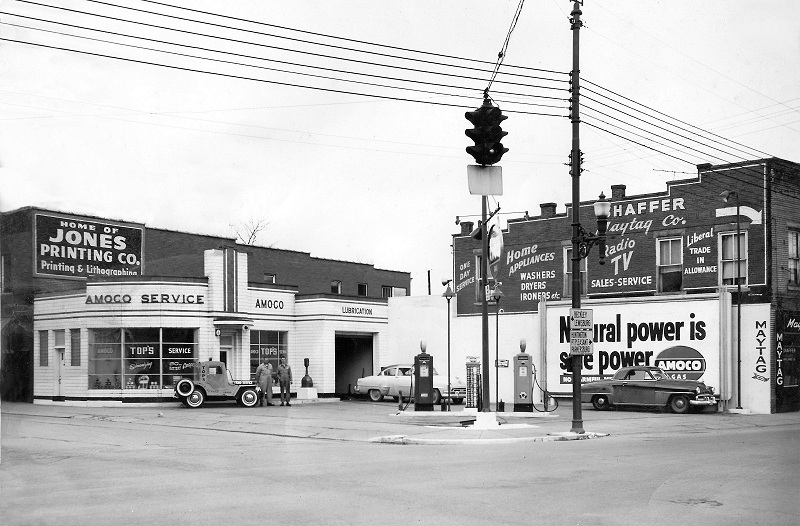 See larger photo HERE
This great photo was taken at Washington Street West at Penn Ave. Curtis Lawson (pictured on the right), owned this station for about a year in 1955, when this photo was taken. This is now the parking lot of Gardners Cleaners. Photo courtesy of grandson Jamie Ray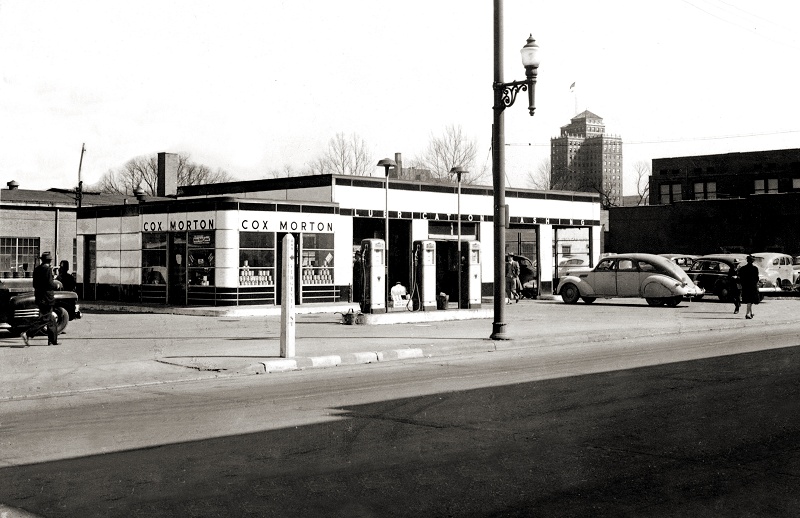 Cox Morton was a large business in Charleston owning this station and a couple of car dealerships. This station opened in 1937 on Virginia Street not far from the Courthouse, and you can see the Kanawha Valley Bank in the background. It's actual address was the corner of Virginia & Goshorn Streets. They sold Keystone gasoline from the Elk Refining Co.
TODAY .... The Courthouse Annex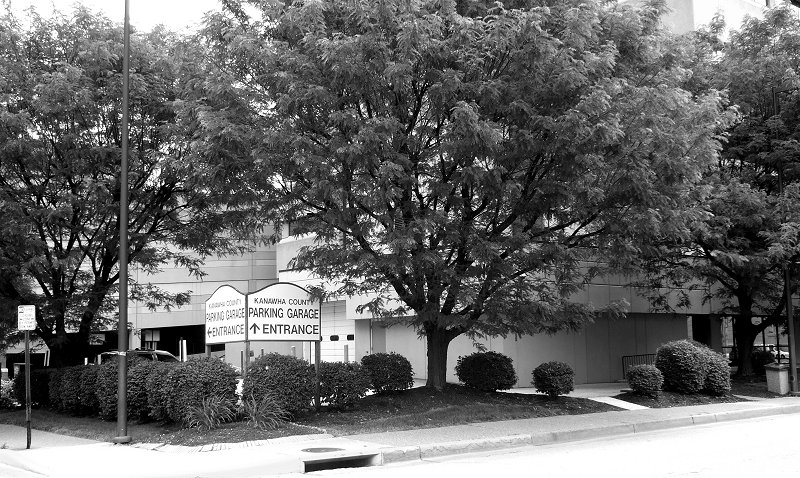 Remember this station?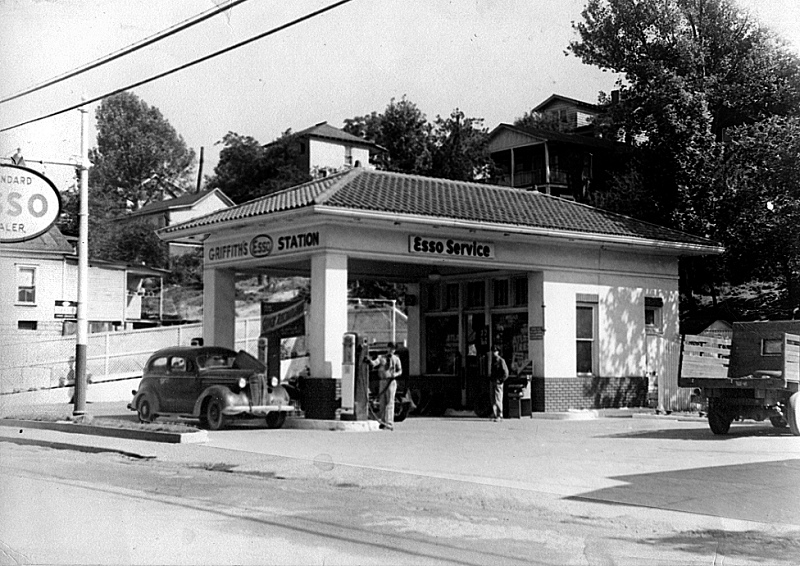 1666 Washington Street West, right across from Charleston Dept. Store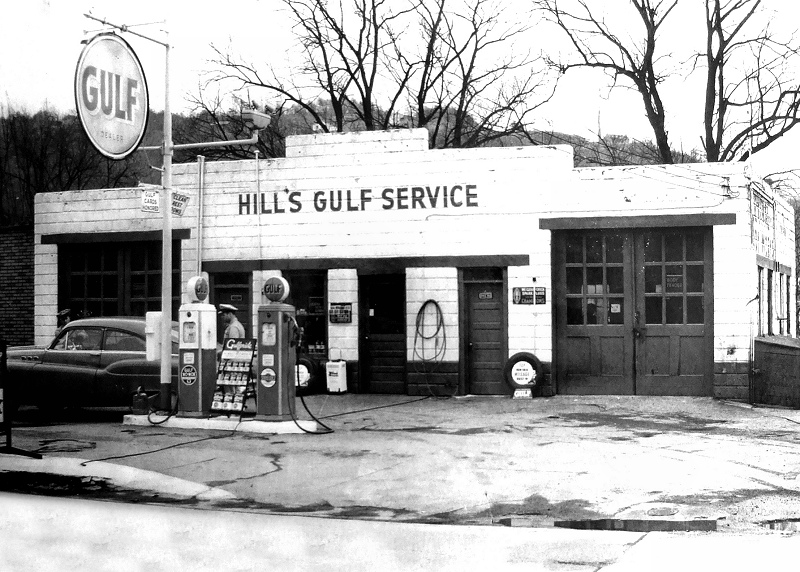 Hills, on Bigley Ave at the mouth of Magazine Hollow
Bean's Service Station

Beans Service Station on the corner of Virginia St. W and Ohio Ave. That's Walter Bean with the drum.
Thaxton's on West Washington Street.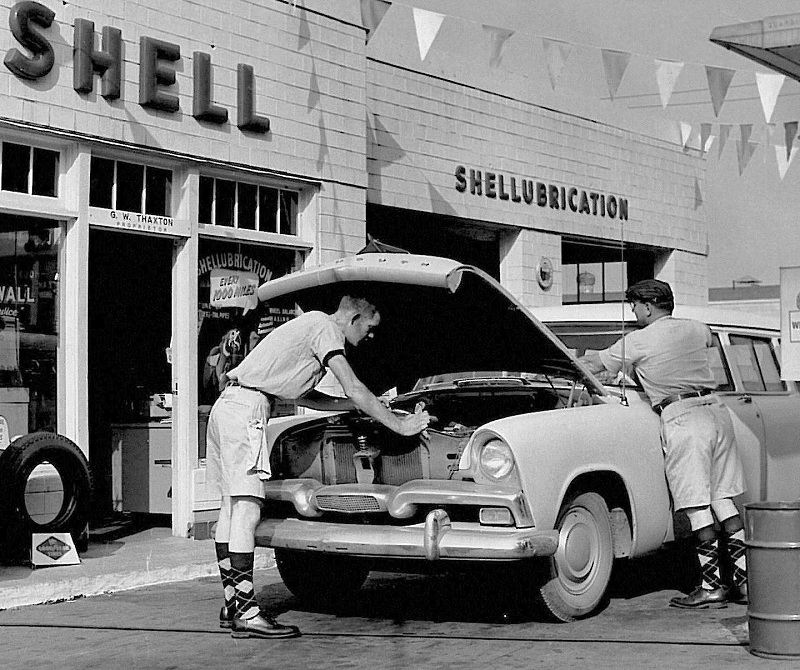 Jim Harless & General Thaxton on the right at the Shell Station he operated, which was known as Stonewall Station. They became partners in 1965, and opened an Esso Station in 1968 nearby.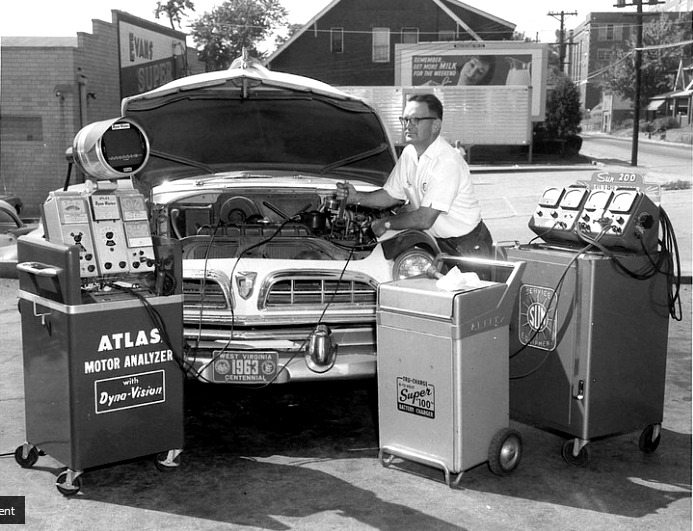 This is General Thaxton at his Esso Station on West Washington Street. You can see the corner of Wilson Jr High on the right. Evan's SuperMarket would later become Big Star Supermarket and then a motorcycle shop. It's now the site of Fire Station #2.
(Photo courtesy of Nancy Williams)
Here's a beauty...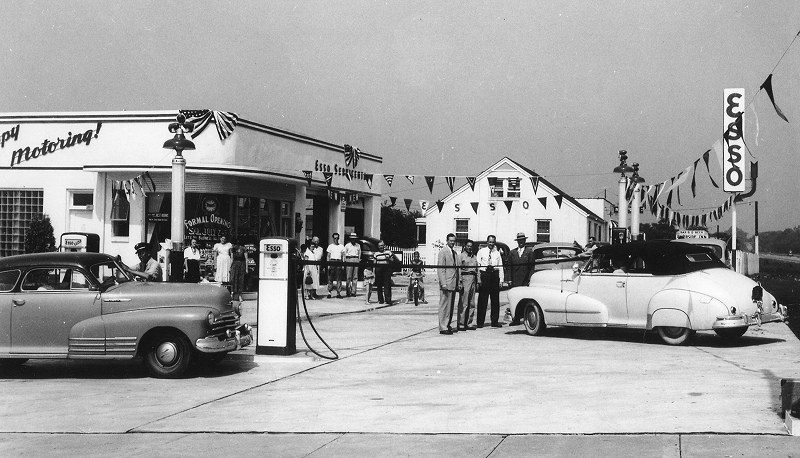 At the corner of Pfaff St.(Ordnance Park) and RT. 60 in St. Albans where the Parkway Supermarket was. This station is sporting a somewhat rare neon Esso sign. That's MacCorkle Ave on the right. See a very large photo HERE.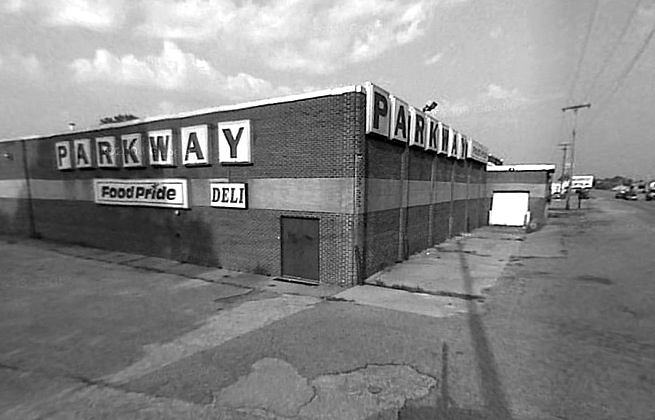 Esso Station Photos courtesy of Jason Griffith