Washington Street W At Sissonville Road
"Littlepage Service Station"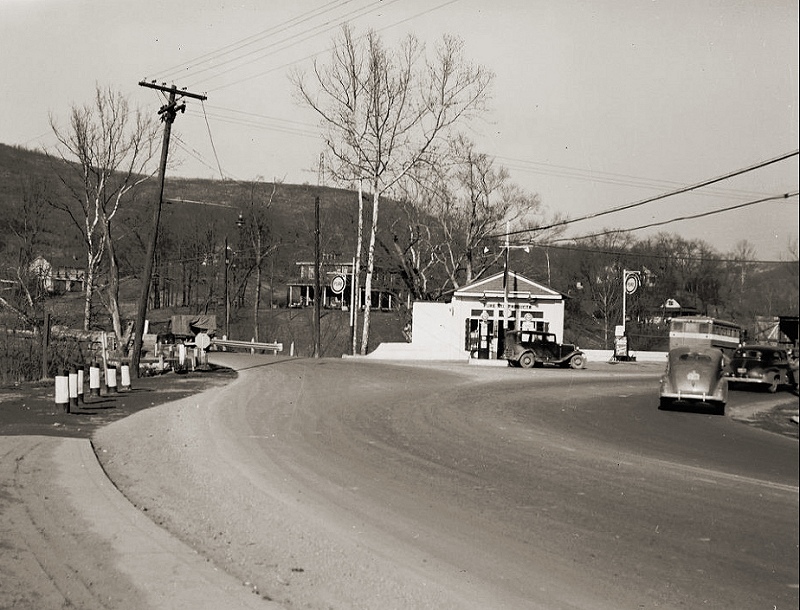 See slightly larger photo HERE

Nice rare photo showing how it looked in the 40s at the intersection of Washington Street W and Rt 21, Sissonville Rd. The property across the bridge would soon be used to build Orchard Manor. There is an entire section on the Manors on this web site.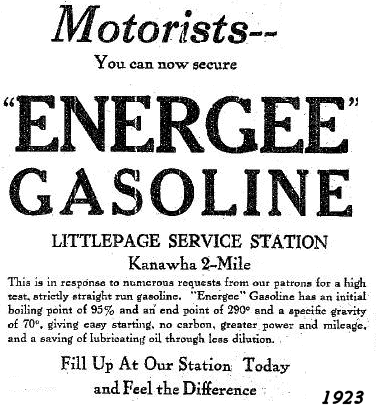 Employee injured while trying to save injured people...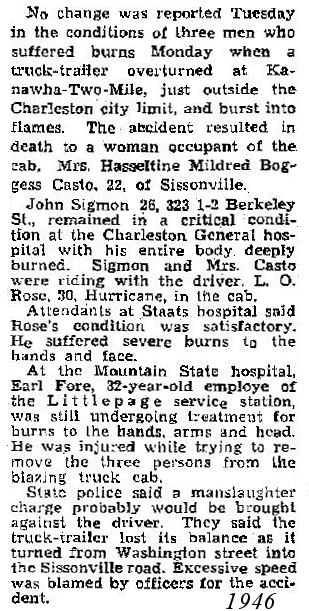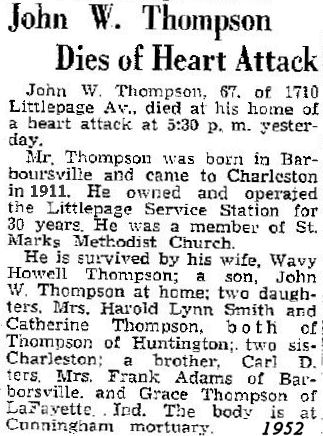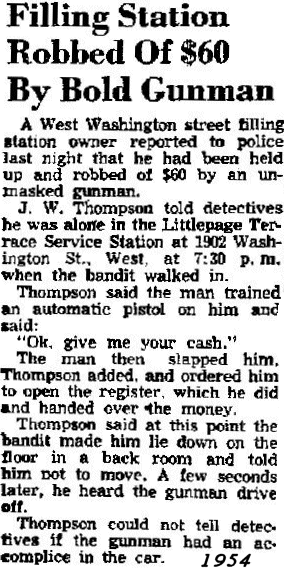 Is this J.W. Thompson Jr? Must be as J.W. Thompson died 2 years earlier.