GLEN CLARKS SEAPLANE BASE, 1938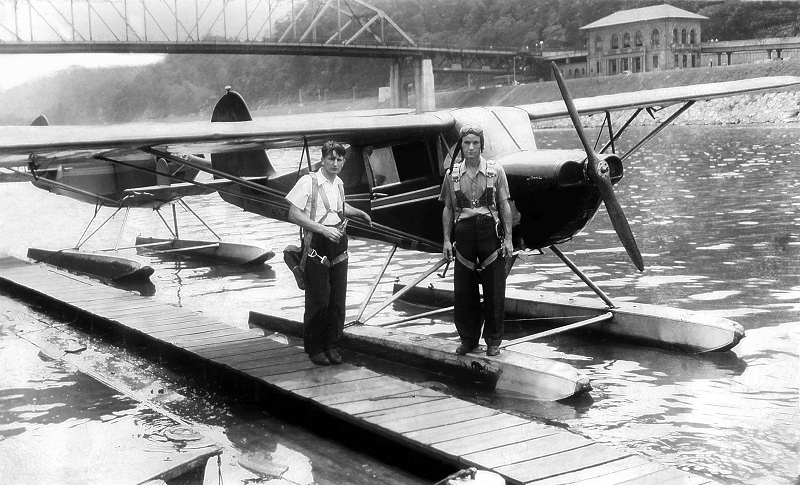 The pilot in the above photo is 20 year old Boyd Alton Wolfe early in his flying career. He was born in Rock Castle in 1916. To the left is Frank Davis. He was 22 years old in the picture, just having graduated from college. He became a test pilot for Vultee, which became Consolidated Vultee, then Convair, then General Dynamics. He patented several flying devices, and even test flew a flying car in the 1940's. As a test pilot, he flew the first turboprop plane (XP-81), and was involved in the development of the Atlas rockets, the B-58, the F-111. and the F-16. He rose through the engineering and management ranks of General Dynamics, eventually becoming President of the Convair Aerospace Division of General Dynamics. The airplanes in the photo are Aeronca Champs.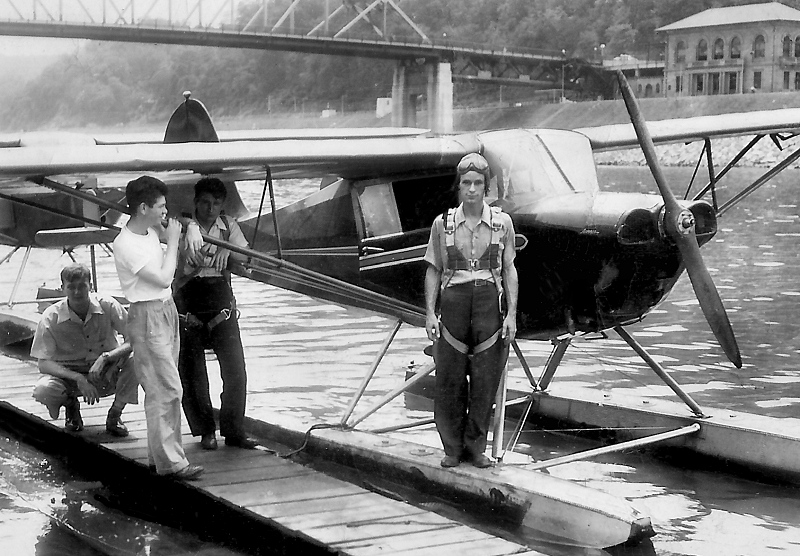 Here is another photo. Boyd's friends have arrived to wish him good luck.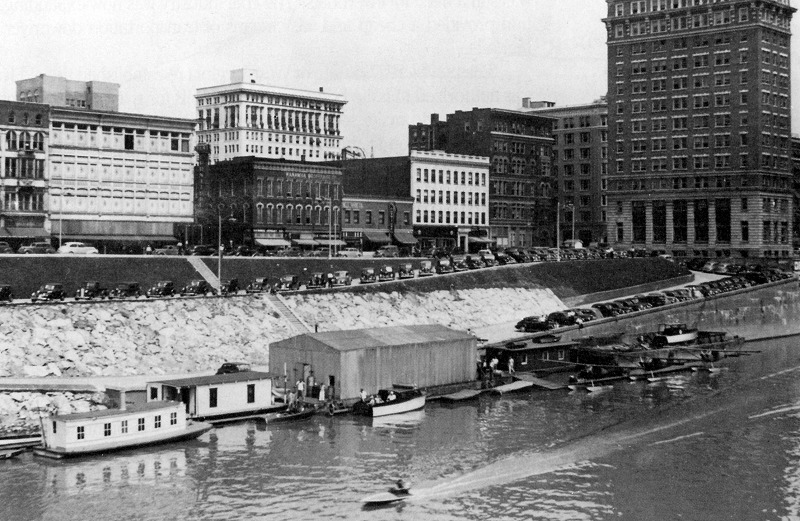 Glen Clark's seaplane base around 1940. Many local pilots trained there. Look closely to
the right and you'll see three Aeronca Champs at Clarks base at the Levy.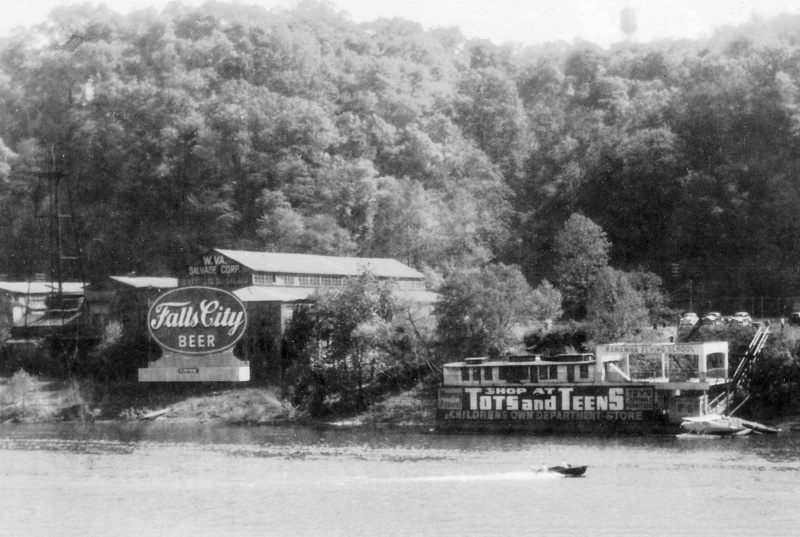 This great photo was taken in 1942 when Clark moved the base across the river from where it started. On the top it says "Kanawha Flying School" See the bottom of this page for the "Tots & Teens" ad.




Anytime you have airplanes, you have crashes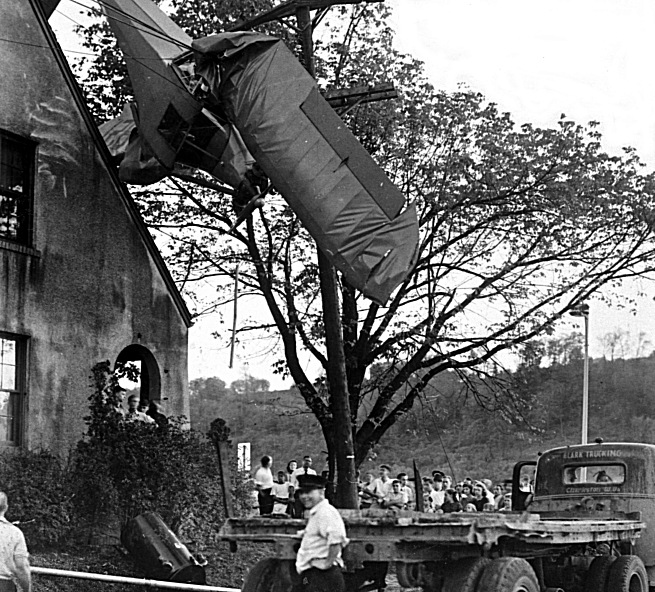 As you might expect, not every flight went perfectly. This seaplane crashed in a tree at
the corner of Delaware and the Boulevard. The house on the left is still there today.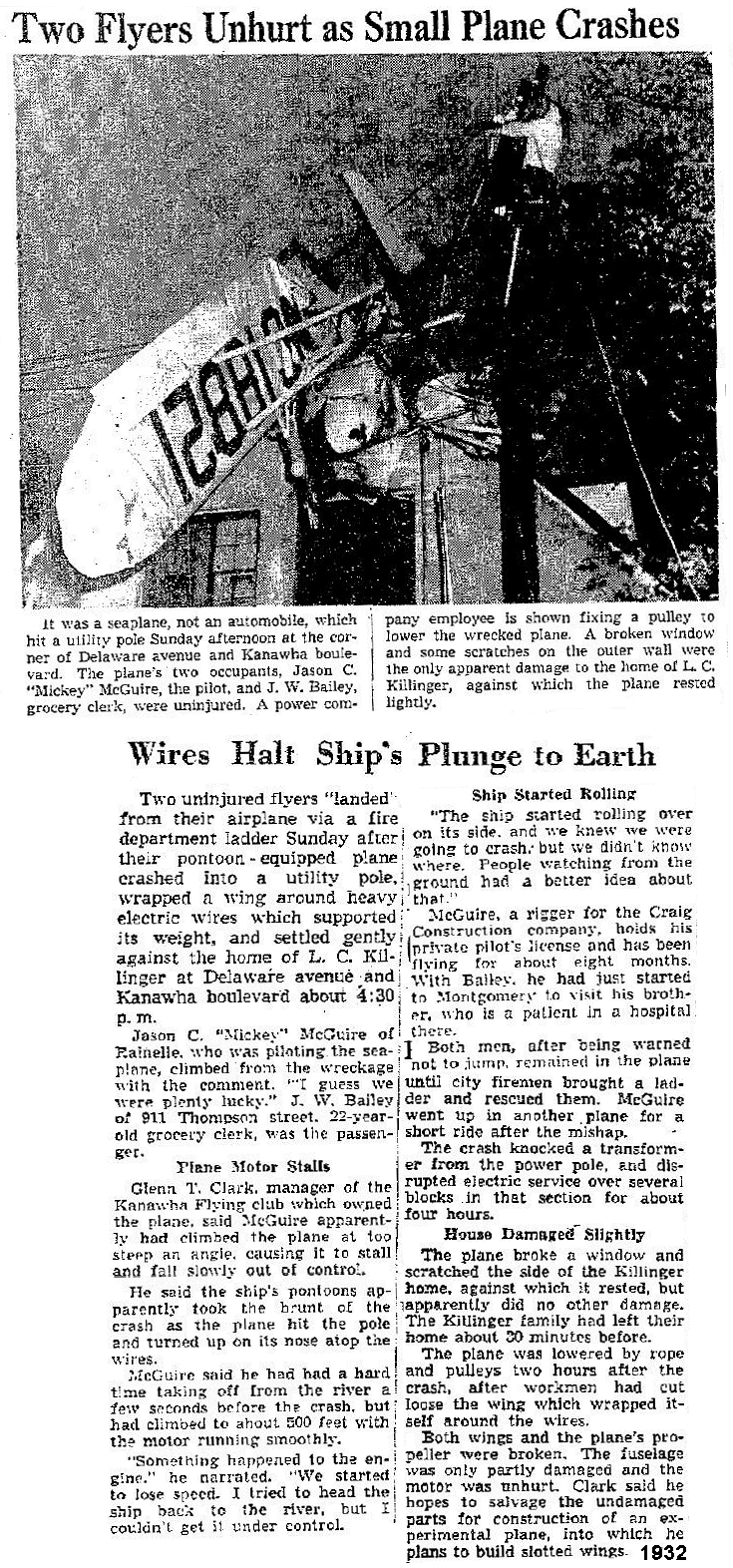 LATER, CLARK MOVED HIS OPERATION TO ACROSS THE RIVER FROM NITRO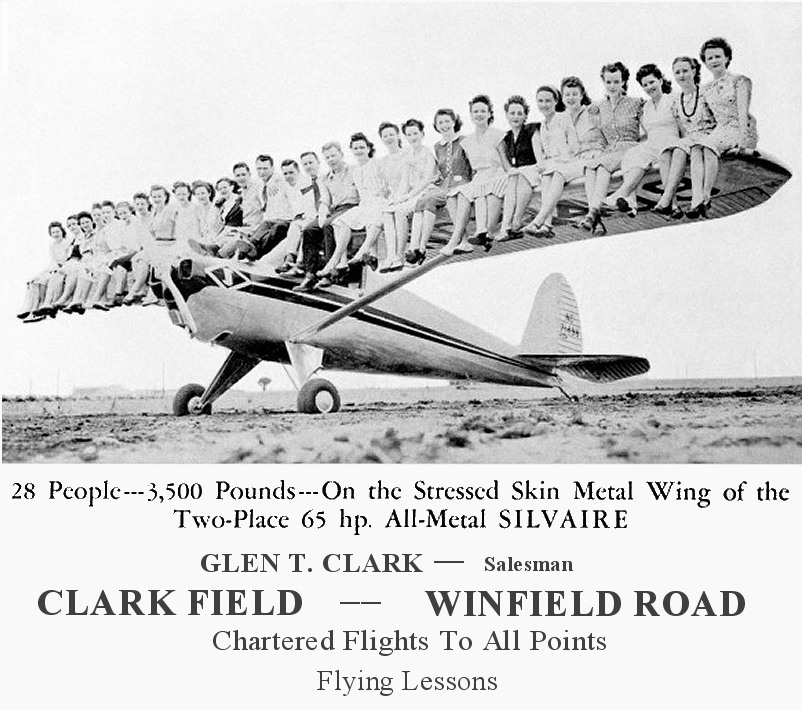 Then... in 1952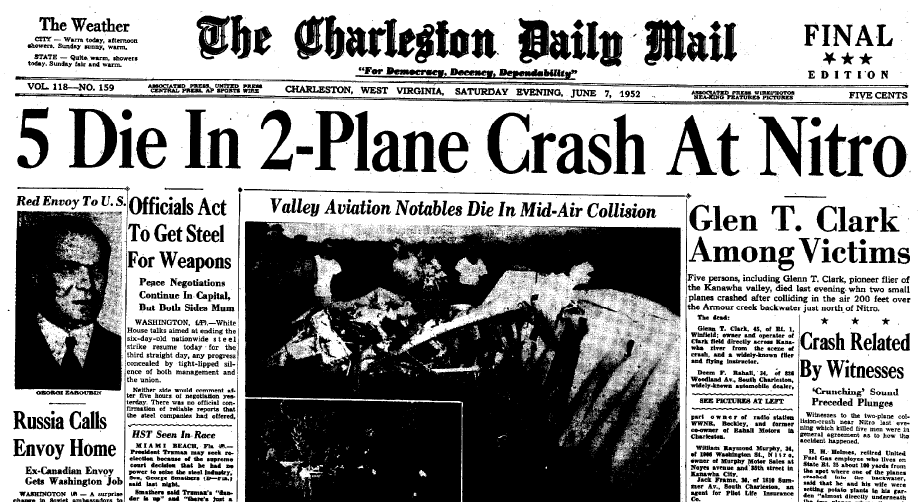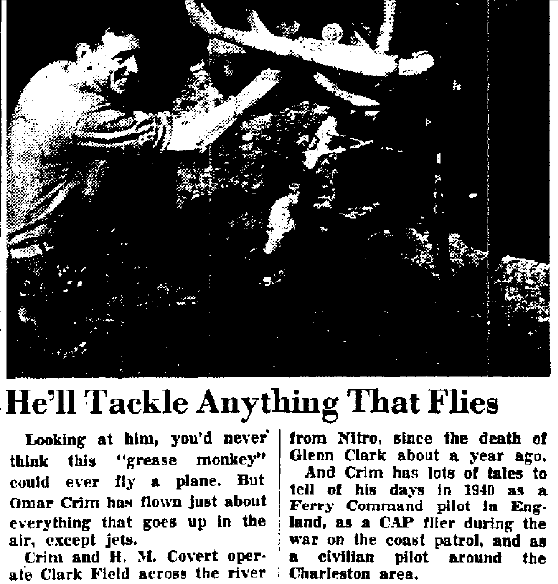 Here is the store advertising on Clarks barge in the top 4th photo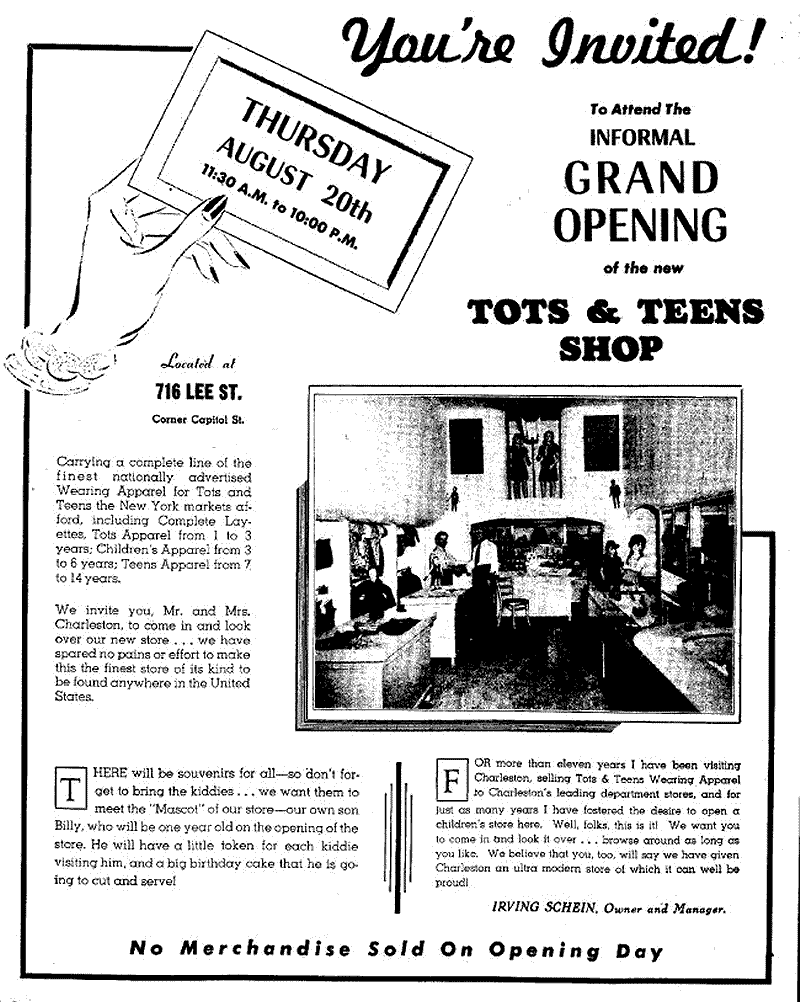 Clarks barge photo on South Side courtesy of Barbara Casto
Top two photos courtesy of Bard Wolfe