THE FIFE STREET SHOE SHOP
Note: As of this writing, the Fife Street Shoe Shop will close at the end of Aug 2015.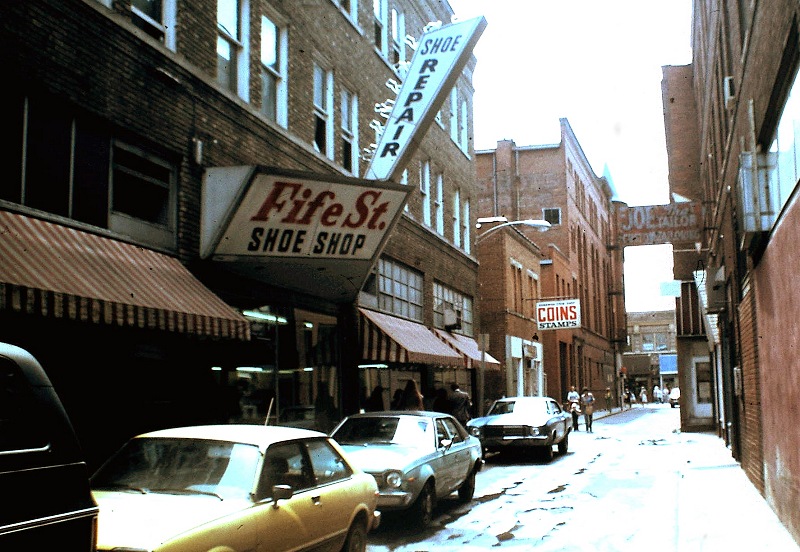 The Fife Street Shoe Shop is an institution in Charleston. It opened in 1918. That's 97 years ago. Almost every person living within 30 miles has been a customer. I was a regular customer as a boy, getting new steel Taps placed on my shoes a couple of times a year. Man, you could hear those things for a block. The photo above was taken in the late 60s when Fife Street WAS a street. Let's take a look at some older photos now.....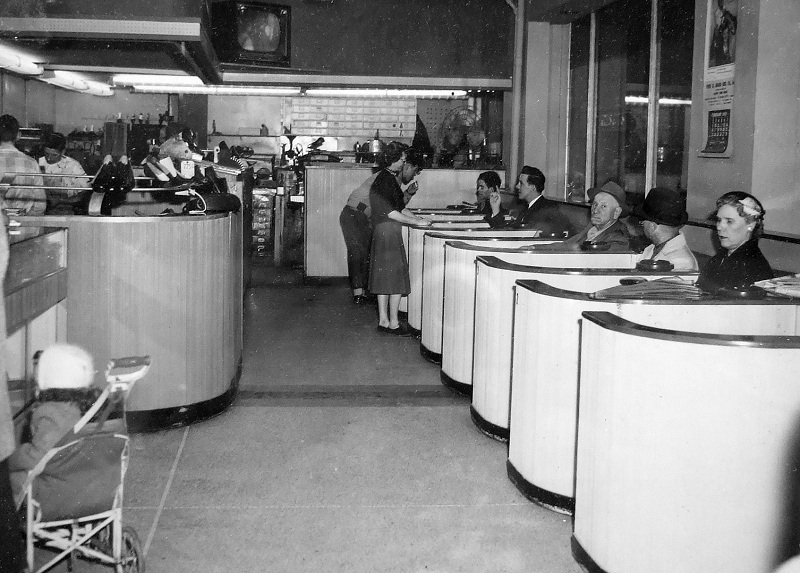 This is pretty much how the shoe shop looked when I was a kid. You sat in these little booths while you waited for your shoes to be repaired.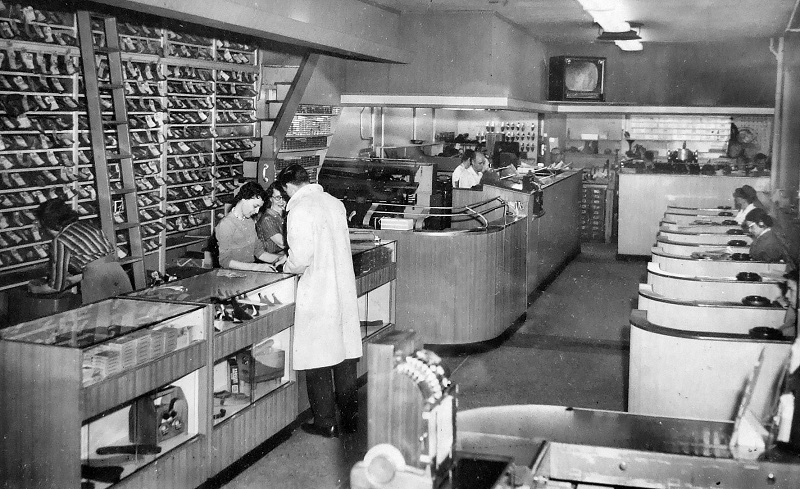 Here's another over-all shot. Notice the ash trays for each booth.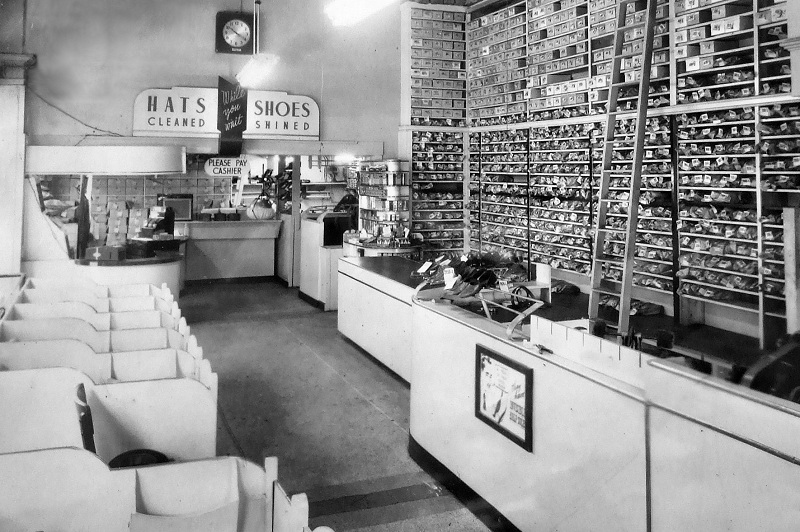 This photo was taken much earlier, probably in the early 30s. Hat cleaning was big business.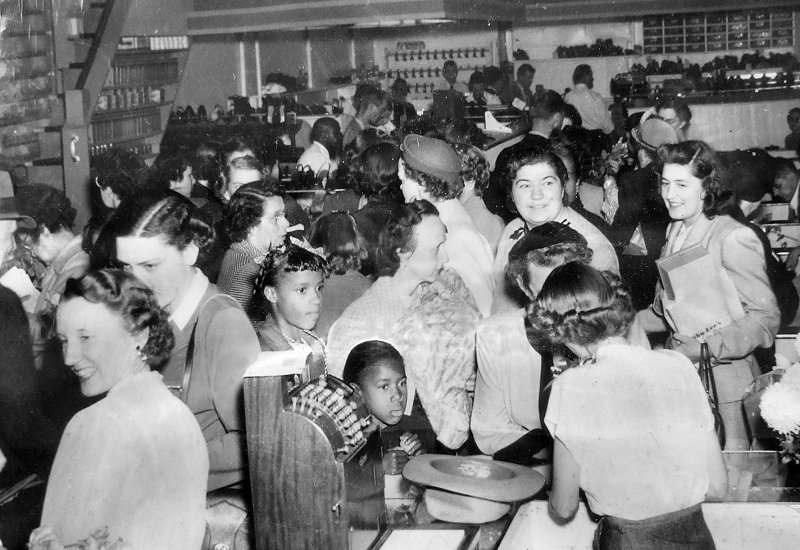 In 1952, a fire gutted the shop. This was the day they reopened. They had 22 people on the payroll.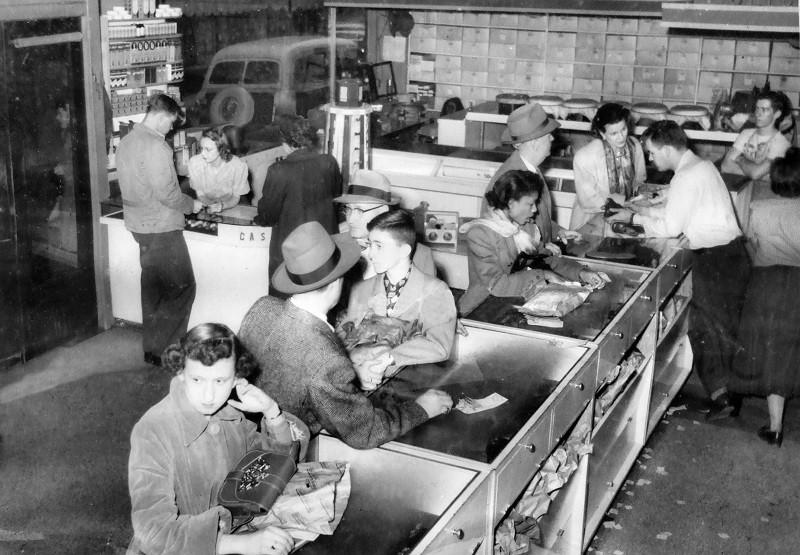 This 40s photo is near the front door, where the hat cleaning and claim ticket section were located.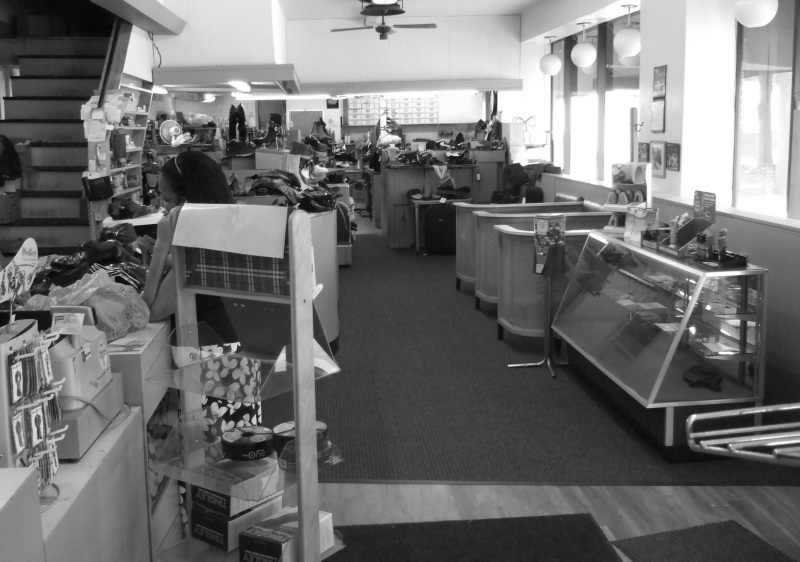 This is the store today. Only two people work here now.
From The Charleston Gazette
Andy Arthur grew up in the Fife Street Shoe Shop. His father owned it, and his uncles. And two other families long before that. It opened in 1918. He started going to the shop with his father, Quentin, as a kid. Quentin remembers waiting on 439 customers one Saturday before Easter. The shop stayed open until 9 on Mondays and Saturdays. Services included pickup and delivery to the Statehouse.
As a teenager, Quentin delivered shoes for his oldest brother, Clarence, the owner. Clarence worked in the shop in the 1920s for Waldo Older. In 1922, Older bought the place from the Chevalier family, the original owners. They opened the doors in a one-room storefront in 1918. In 1937, Clarence Arthur bought out Waldo Older. When Clarence retired in 1975, he sold the shop to Quentin and another brother, Ned. In 1986, Quentin bought out Ned. Andy's brother, John, worked there. He moved out of state. Another brother, Bill, also worked in the shop. He left to try other things. He owns the Riverside Anchor. That leaves Andy. He isn't complaining. "It's a living," he said. People don't find out about the Fife Street Shoe Shop on the Internet. The shop doesn't have a website, much less a computer. "We do things the old way," Andy said. "What do we need a computer for?"

BACK