"DOC" FOLDEN..... DOCTOR OF SPEED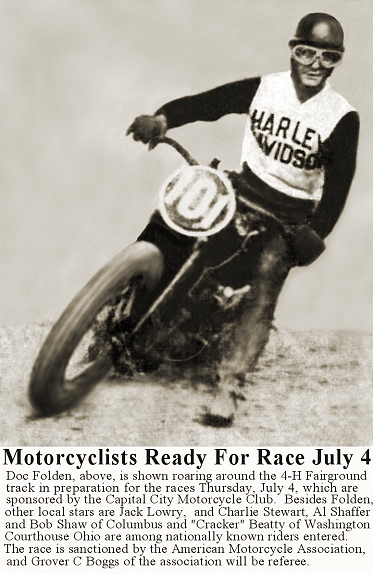 If you were into racing back in the 30s, 40s, or 50s, you knew at least one of the many famous local racers, both motorcycle or especially Midgets and Stocks. Names like Charlie Stewart, Johnny Harris, Joe McCall and others were household names to those who followed the races at the old Dunbar Fair Grounds. But this page is about "Doc" Folden, who did it all. He was at one time in the 30s, the only "expert motorcycle racer" in the state of WV according to the American Motorcycle Association. He was ranked 12th in the nation, pretty good for an ole boy who lived on West Washington Street. Doc was one of those people who lived his dreams, and not just followed someone else from the stands. His circle of friends included all of the better known racers both locally and across the nation. Doc was indeed hell bent for leather.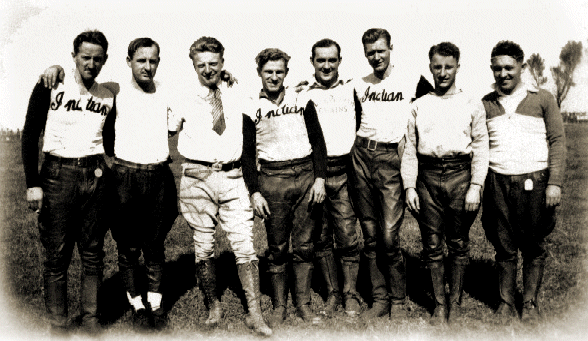 That's Doc third from the right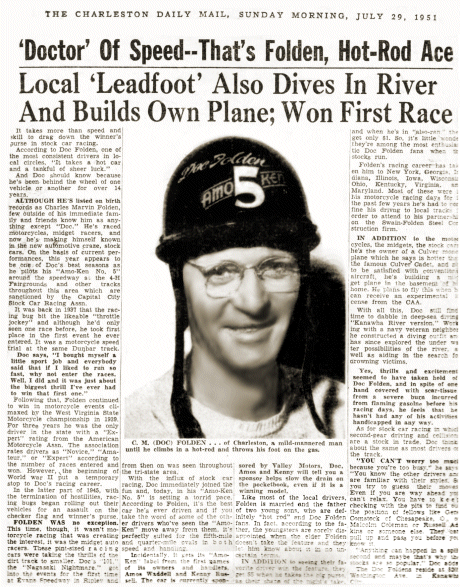 This 1951 article explains much of Docs accomplishments. See the large image here
This is the famous "Nagasaki Nightmare" that Doc built using a "Harley 74" motorcycle engine. These midget racers were fast, but about the only safety equipment used was a helmet. No one used roll bars, which back then, was considered to be a little less manly. This car had a hand fuel pump. This means that every time or so around the track, Doc had to pump the handle to keep fuel going to the carburetor.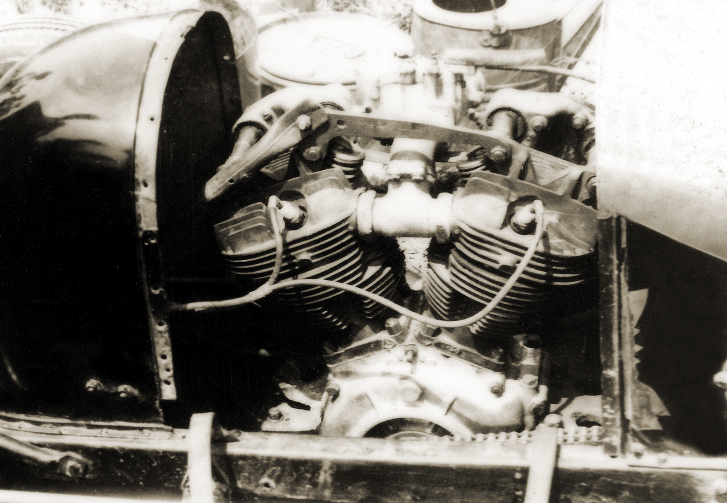 Close up of the Harley engine, which drove the rear wheels by chain.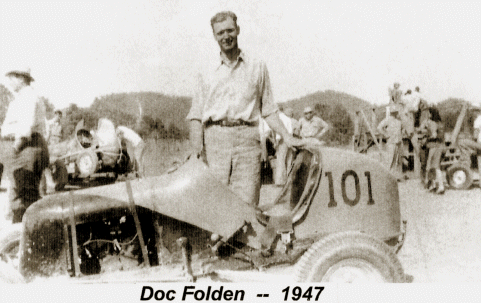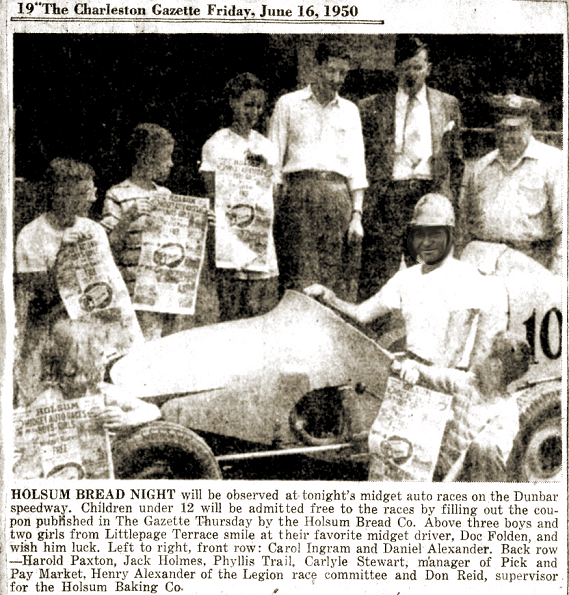 Doc owned a steel fabrication shop in Kanawha City. This allowed him the luxury of building his cars and combine business with pleasure. He also built an airplane there. Doc owned another airplane, a Johnson Rocket. On January 4, 1955, he was attempting to land at Kanawha Airport when something went horribly wrong. The plane crashed and Doc was killed. There was really no official explanation, but those in the know said it probably had something to do with a serious down-draft or wind-shear.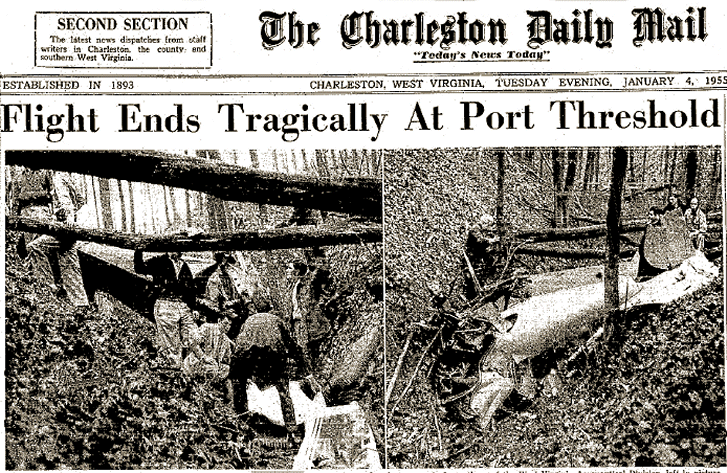 I may in the future, feature other well known racers of the day. But for right now, I wanted to remember Doc Folden, a man who's life was cut far too short.... but doing what he loved most: Moving very fast as often as possible.
Some photos courtesy of Richard Folden & John Harris