THE CLEANUP
People came from all over the state and some surrounding states to help the flood victims. All government agencies were called-in. This will take not just weeks, but months to address.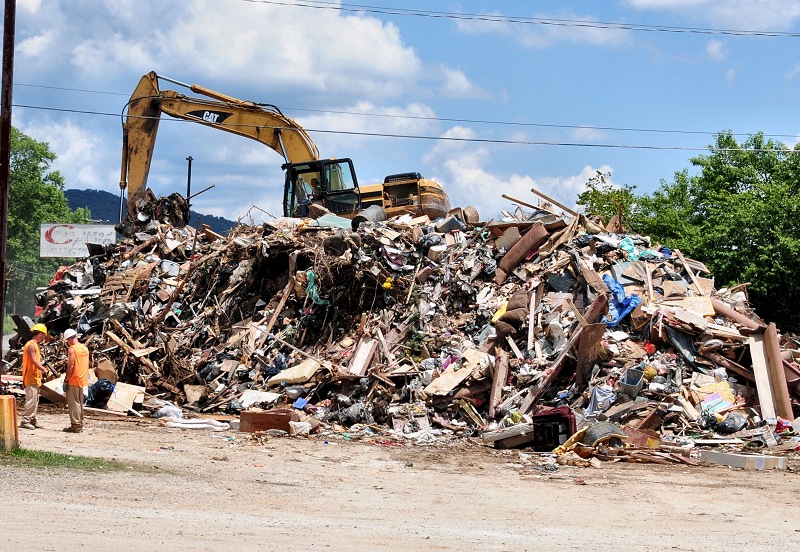 Many piles of ruined items were hauled away for days and days.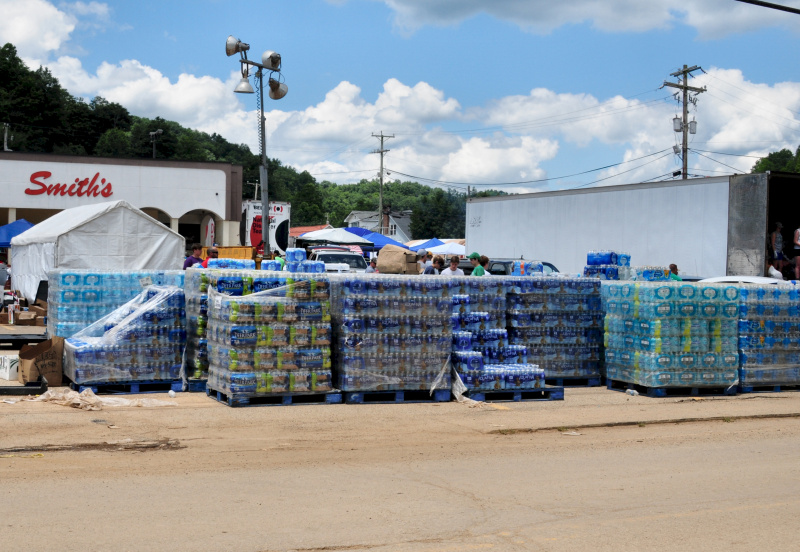 Supplies, especially water and food were trucked-in.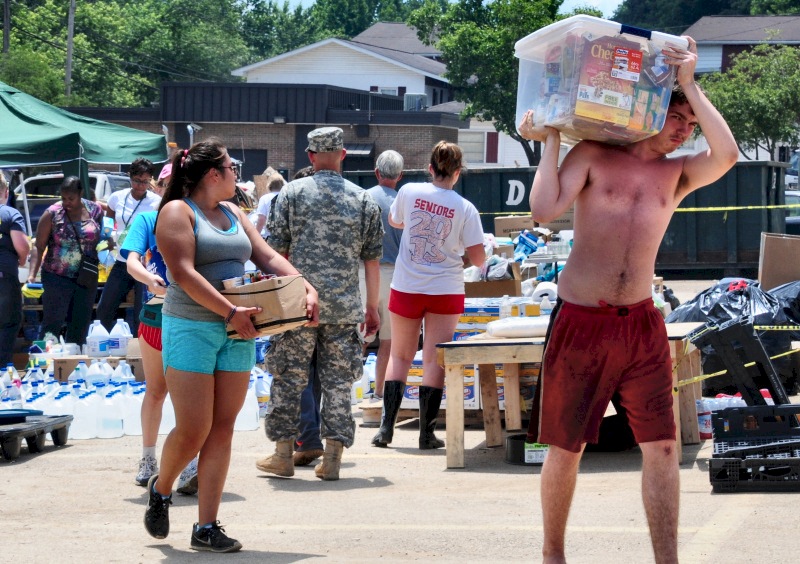 And hauled to where it was needed.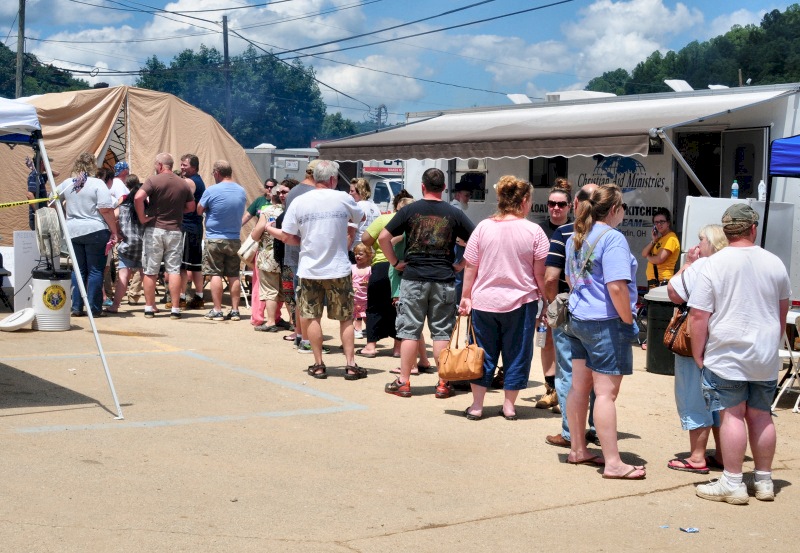 Hundreds lined-up for tetanus shots.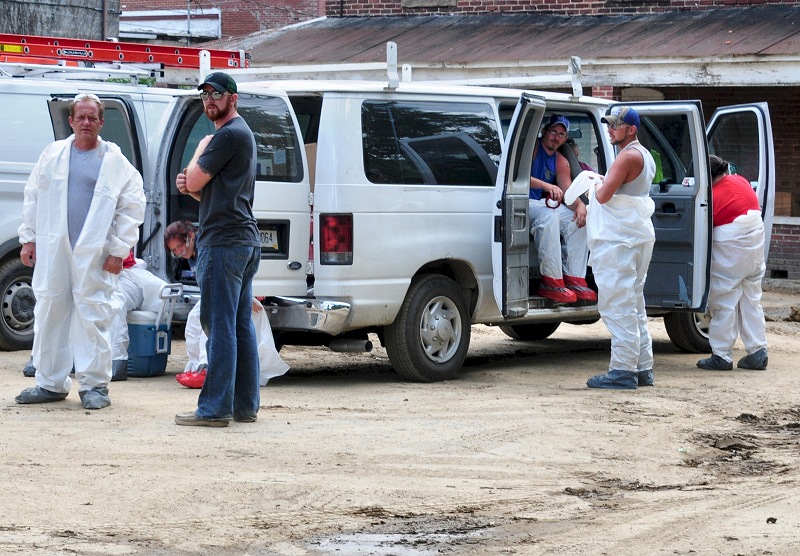 Specialists were called-in to remove some items affected by the flood.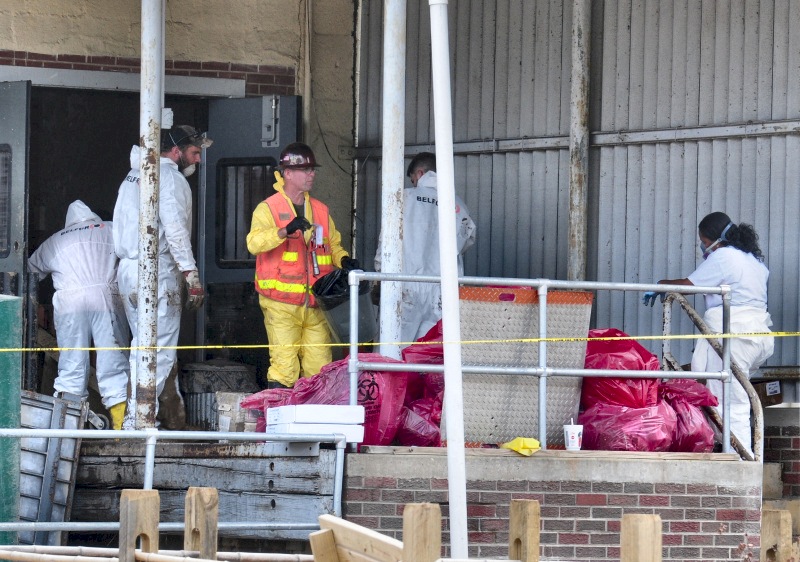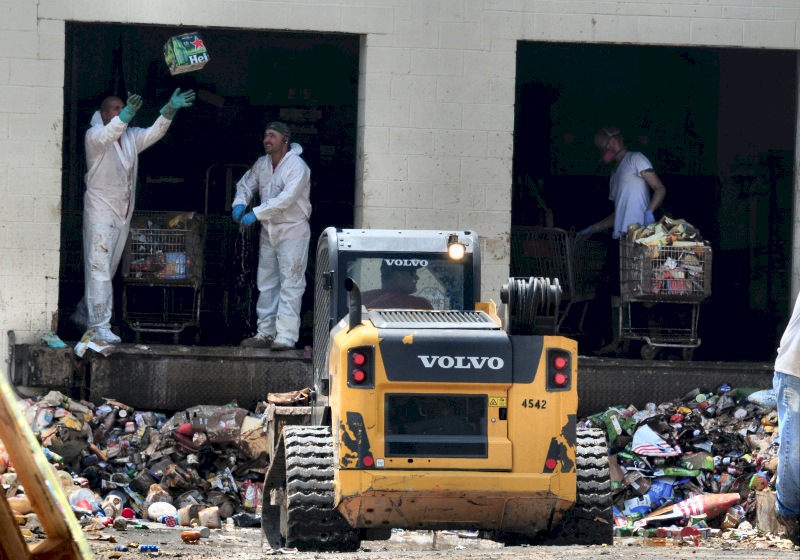 Smith's Supermarket had to be completely emptied.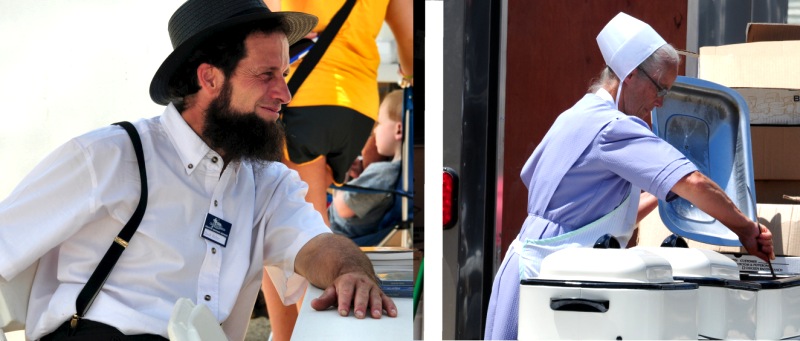 Even the Amish came to help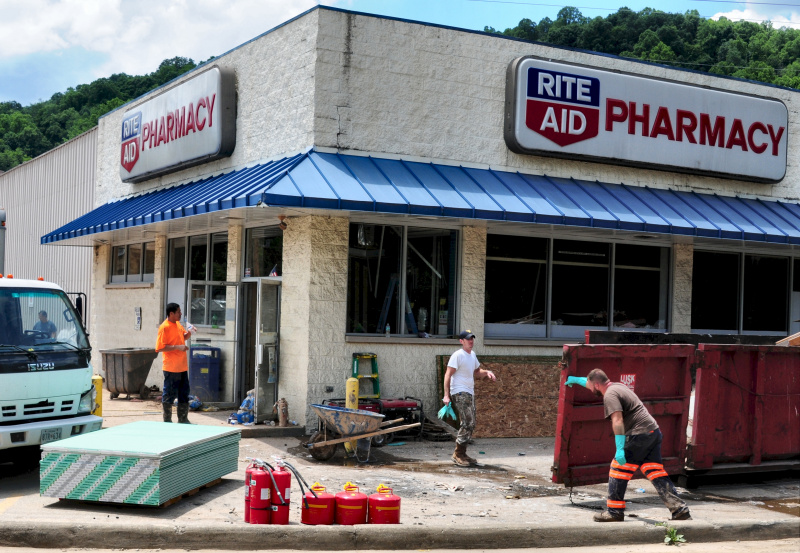 The The local drug store was ruined. People had trouble getting their medications for awhile.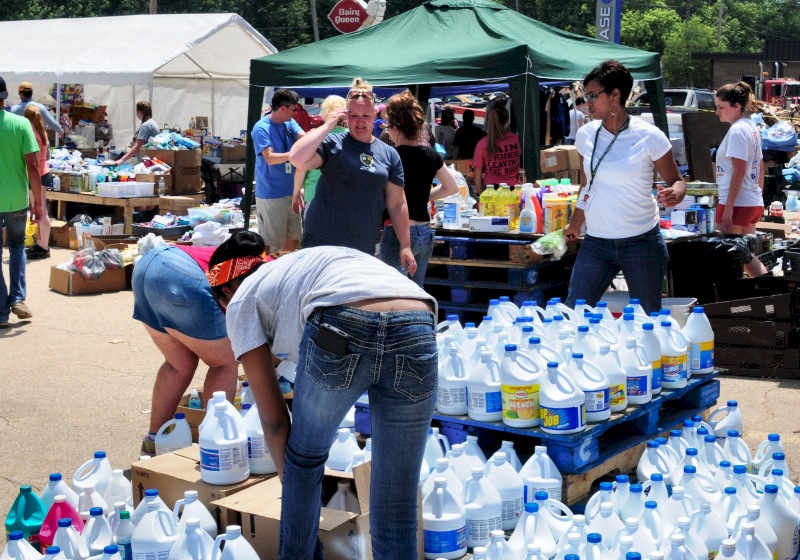 Bleach was brought-in by the truckload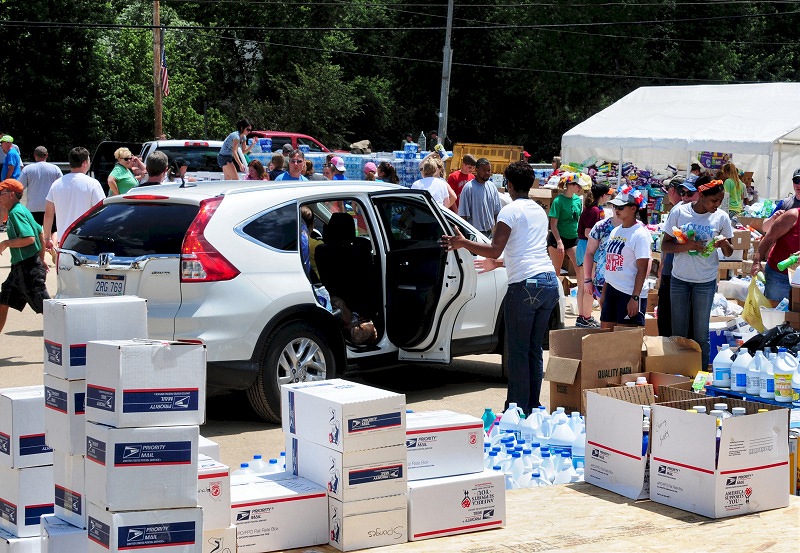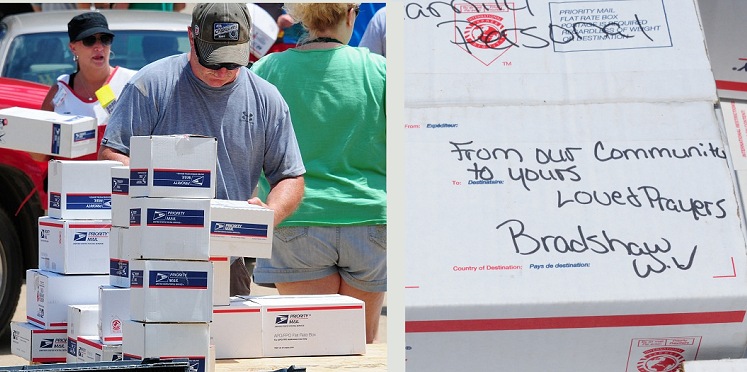 As I watched what seemed to be a hundred boxes from the post office, I noticed that they all came from the same place. That place was Bradshaw WV, one of the most southern towns in WV, in the heart of the WV coalfields. Those people have been hit very hard themselves, due to the shutdown of coal. Most are out of work down there, and yet they sent what they could to help their neighbors in Clendenin.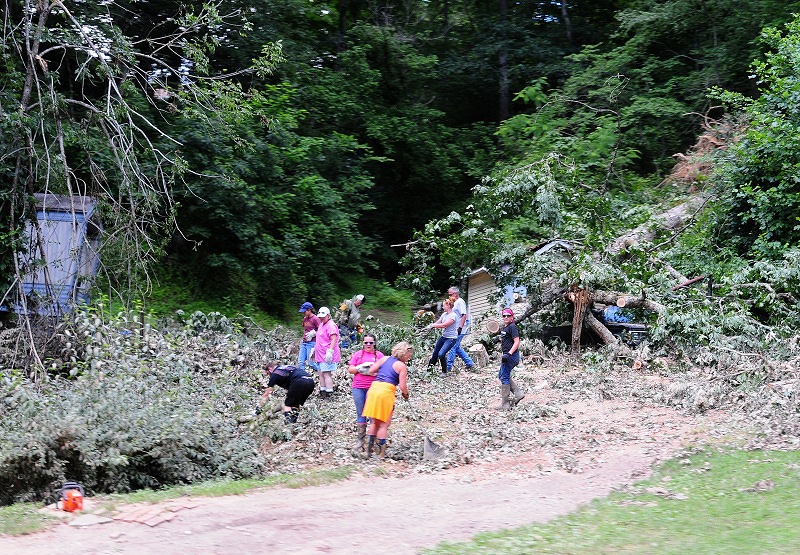 Further out in the countryside, people were cleaning up best they could.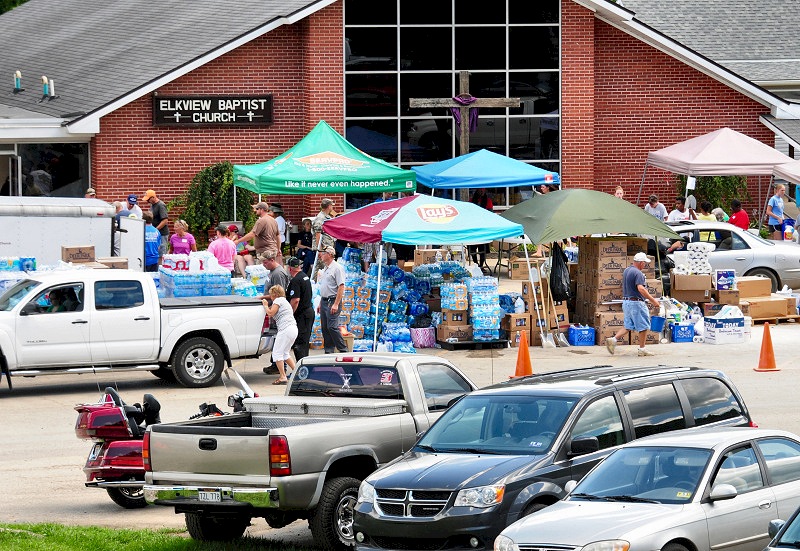 Meanwhile, many churches in the affected areas all over the state immediately became supply stations.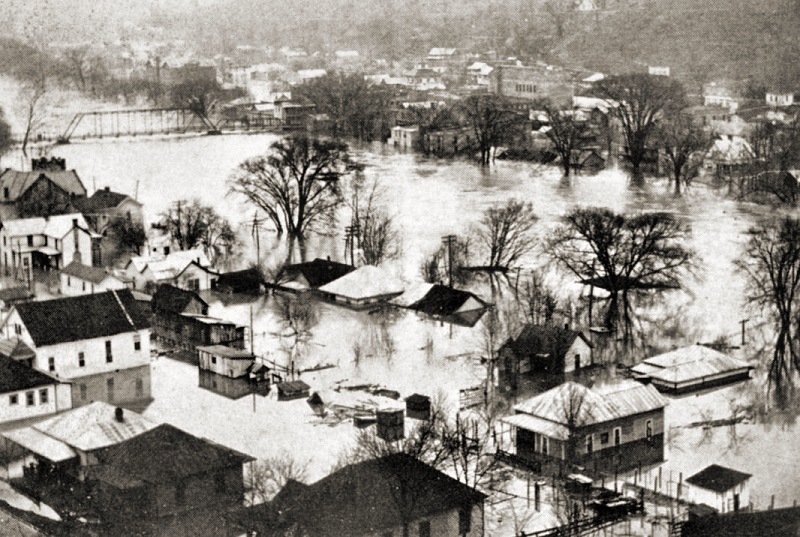 Some claim that this was a 1000 year flood. They "type" might have been. But Clendenin was flooded badly in 1932. This was before the Sutton Dam was built. The Dam didnt matter now however because most of the rain fell below the Dam. In 1932, Clendenin was a very busy town with lots of industry. People flocked to the area for jobs in gas, oil, timber, and coal. Today, Clendenin struggles to stay alive, and this flood may have been the last nail in the coffin.
All photos copyright.