Christmas in the 50s
Charleston was a very special place at Christmas. Anyone who grew up here will tell your that. The city was small enough to walk to all the stores, and these stores..... all local..... went all out at Christmas. The Diamond Department Store was number 1 on everyone's list. They had THE most beautiful Christmas windows in the state. Around 1959, they turned the corner window into "Toy land", and you could operates the toy trains by pressing a special button on the window glass. These photos are from 1956....... enjoy!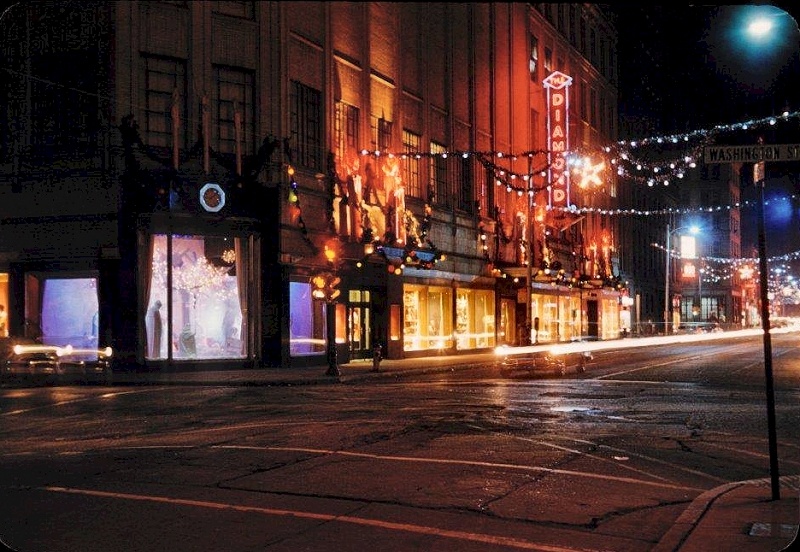 The Diamond. Corner of Washington Street and Capitol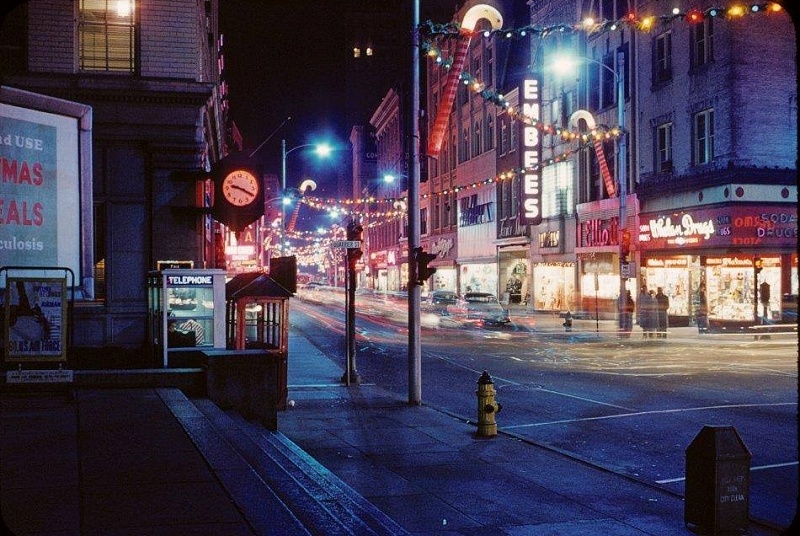 Capitol Street at Quarrier. Quarrier Street doesnt go all the way through yet.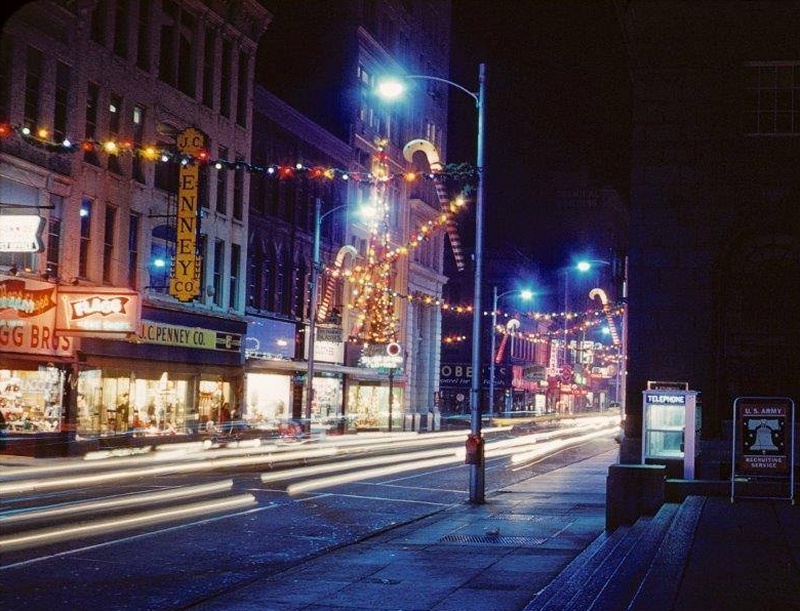 Now looking in the opposite direction on Capitol Street. The J.C. Penney's will be there 4 more years.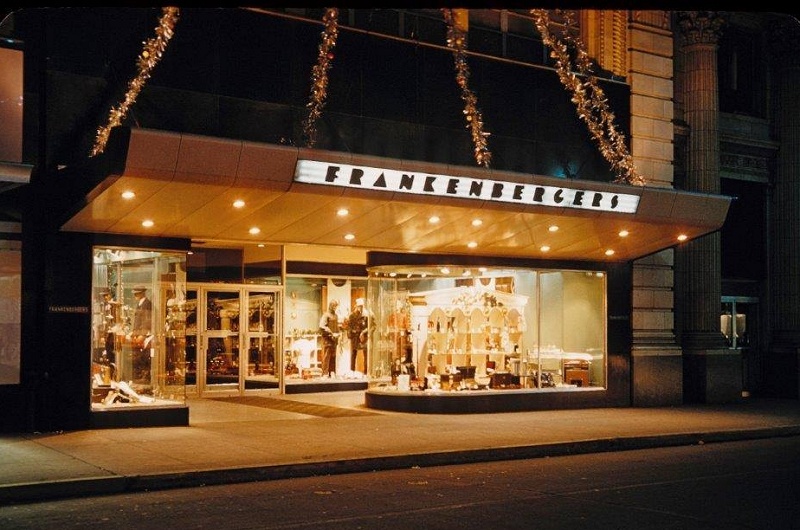 Also in the same view, is the famous Frankenbergers.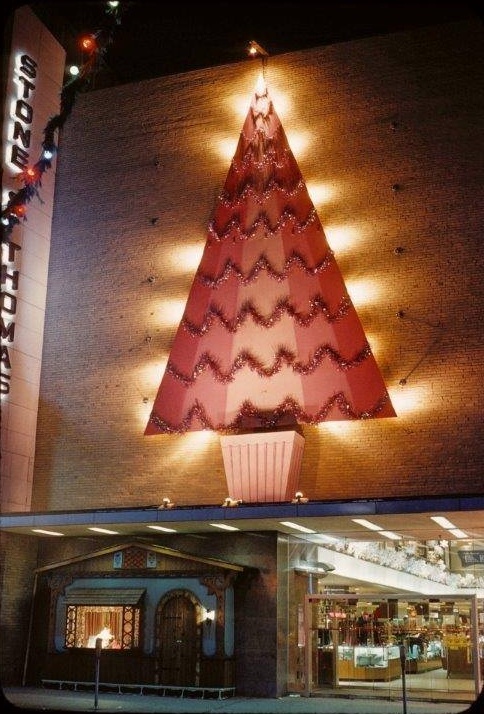 Last but not least is the second most famous department store.... Stone & Thomas. Lee & Dickinson St.
---
Photos courtesy of David Franklin Parsons and cousin Patricia Parsons Tracewell and taken by Bill Boag