ROCK LAKE TODAY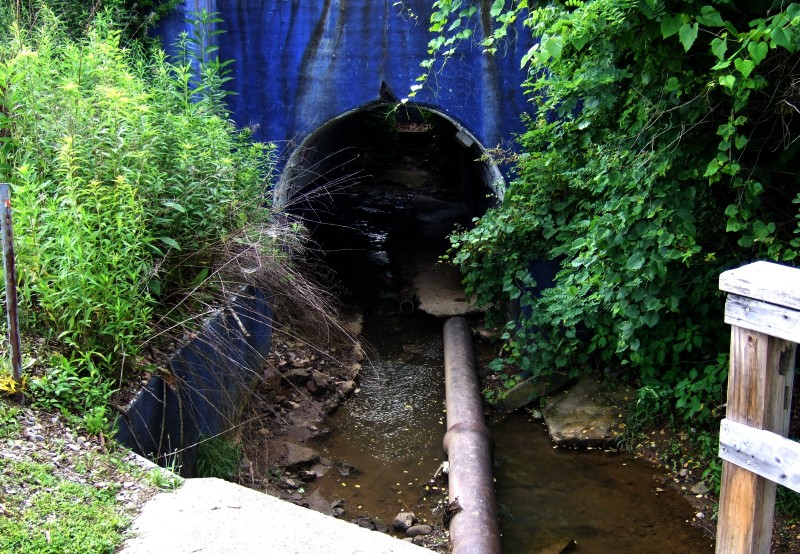 As you may recall, Rock Lake had a large gravel parking lot and you had to walk through a tunnel underneath the railroad tracks to access the pool area. The tunnel (above) had a board walk, and just walking through it was your first bit of excitement as a kid that you were about to experience the finest pool in the East.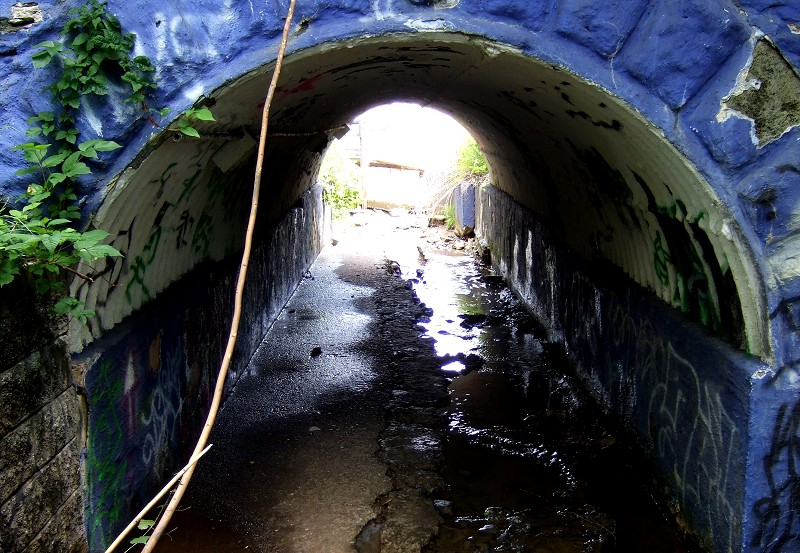 When you came out the other end, you had a small incline to walk up and just 50 feet away was the ticket booth. At this point you really heard the music bouncing off the cliffs and the sounds of people having fun.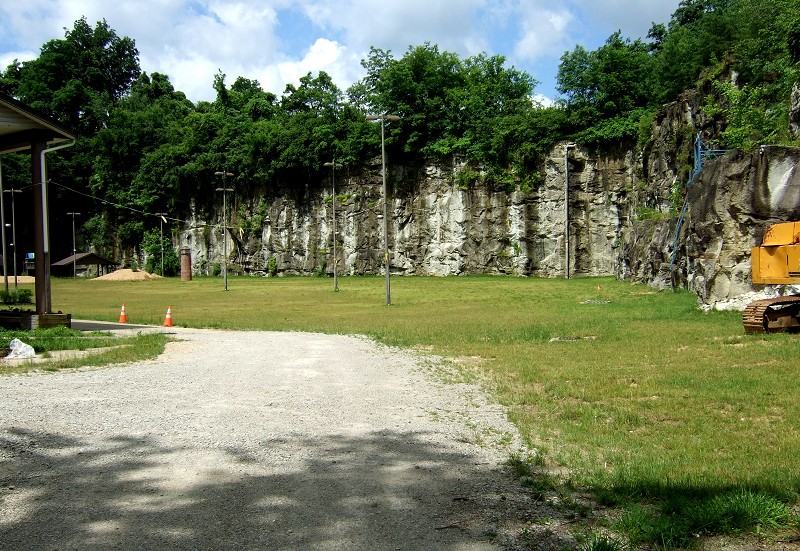 This is what Rock Lake looks like today. As you can see, they filled-in the pool and there's nothing left but the ladder that went to the big slide. A church now owns this property.