Murderer's Baptism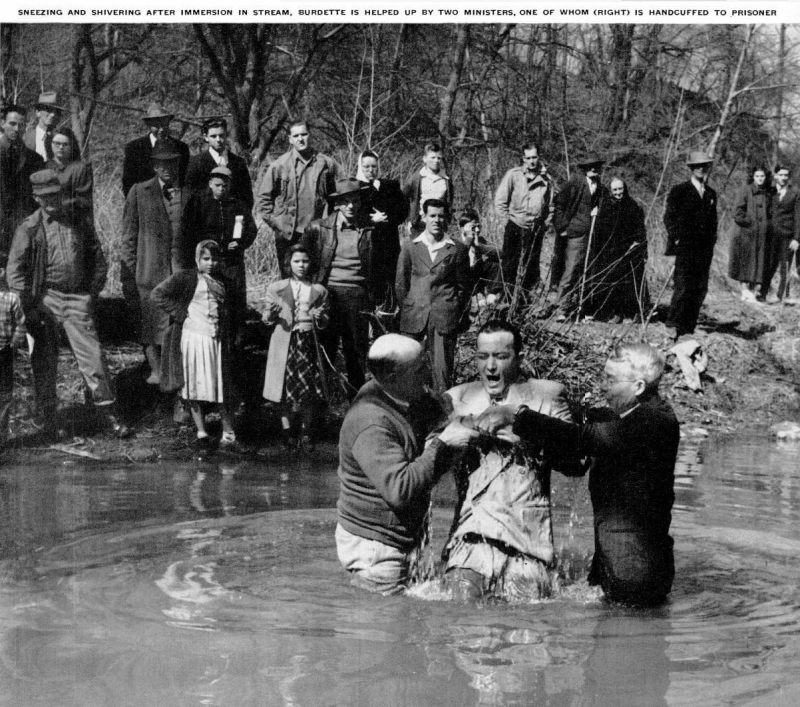 SUGAR CREEK 1950
I discovered this long forgotten story a couple of years ago while researching another topic. I read the entire case and thought it fascinating, but didnt think it entirely useful for the website. But month after month the story kept returning to my mind like the scene from an old movie....and so this is the story of two men: One a little dim, while the other, on the wrong end of life at the wrong time. Typically it's alcohol and drugs that cause otherwise average guys to become candidates for the electric chair, and this was no exception. The difference here.... was the road from Summers Street to the Sugar Creek....


THE BEGINNING
Imagine... 150 onlookers by the time the police arrived
SO THE CASE GOES TO TRIAL AND BOTH MEN ARE FOUND GUILTY.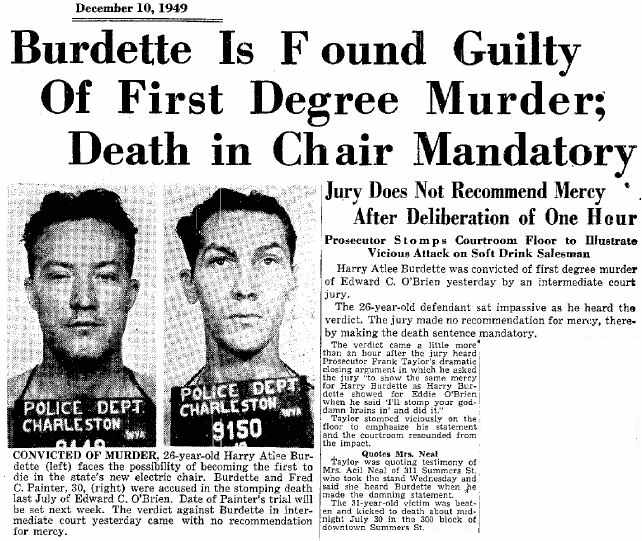 ( mostly due to 150 eye witnesses )

Article written by James A. Hill
MORE ON THE BAPTISM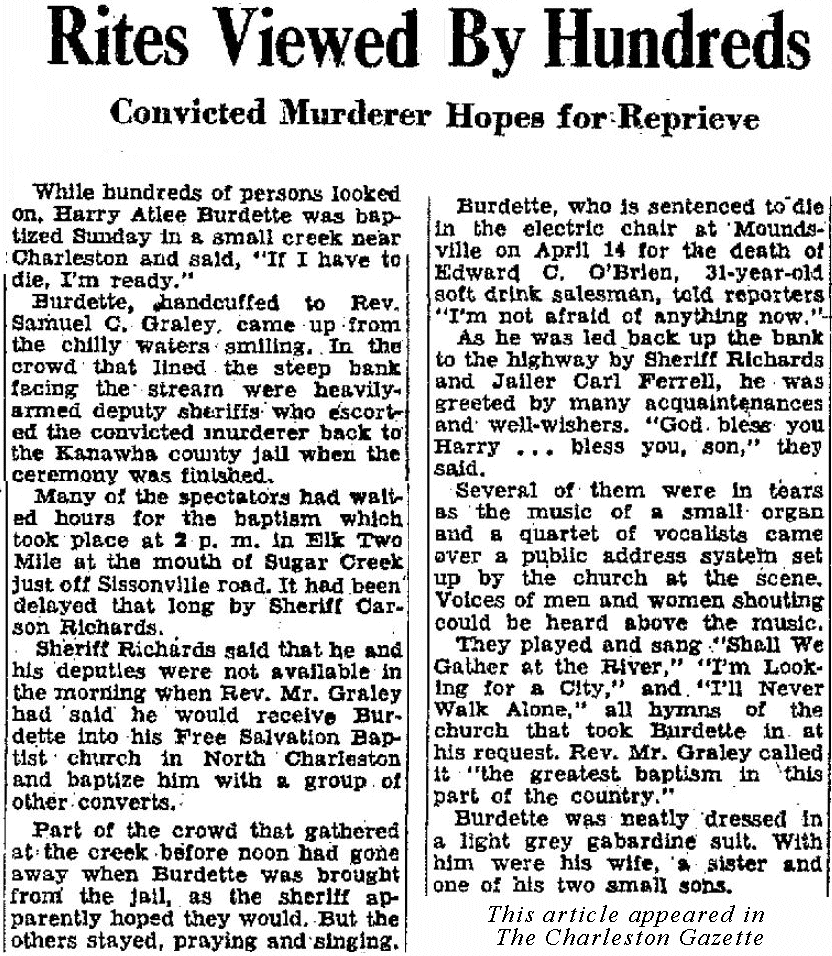 Notice the reference to "Elk Two Mile." That should have been "Kanawha Two Mile".
Article written by James A. Hill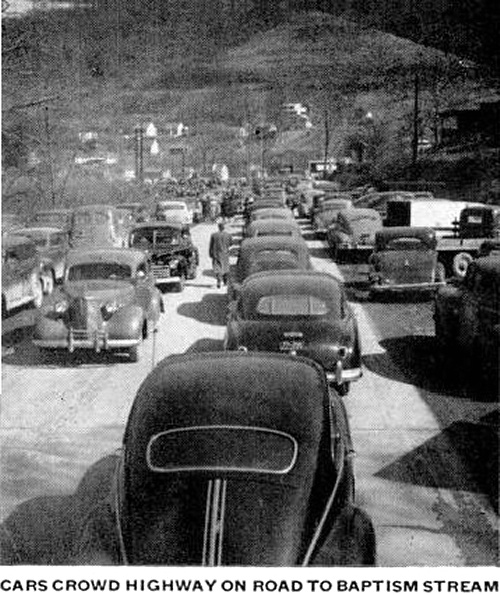 Rt 21 just around the corner from West Washington Street.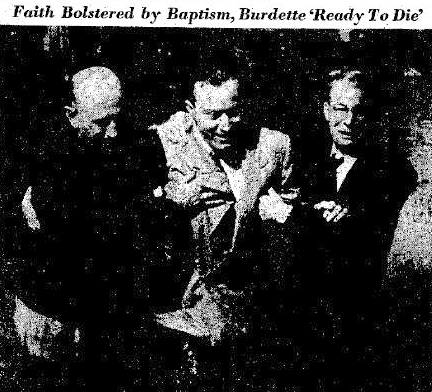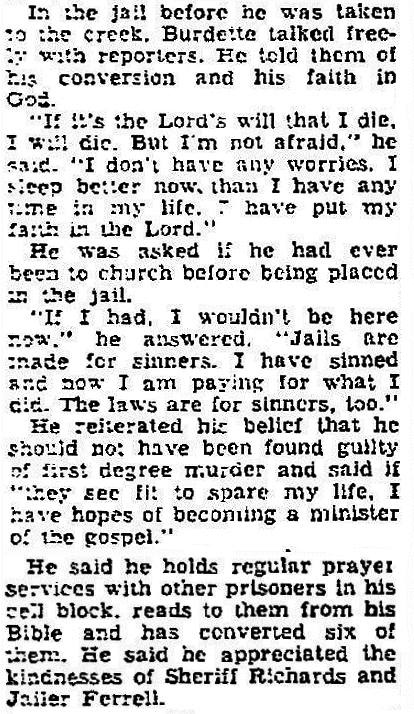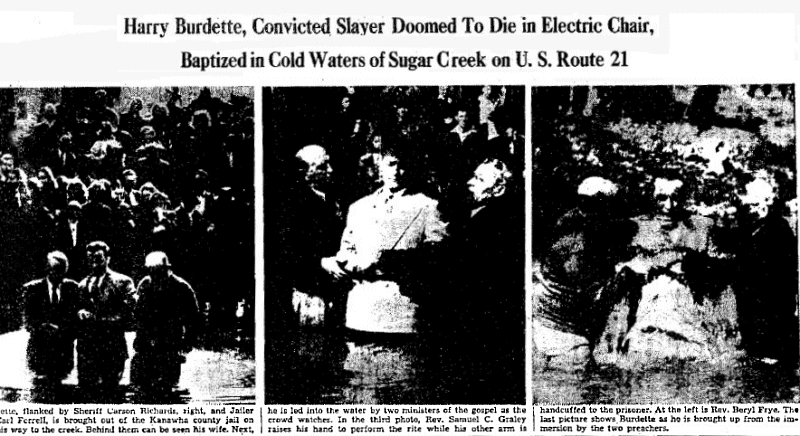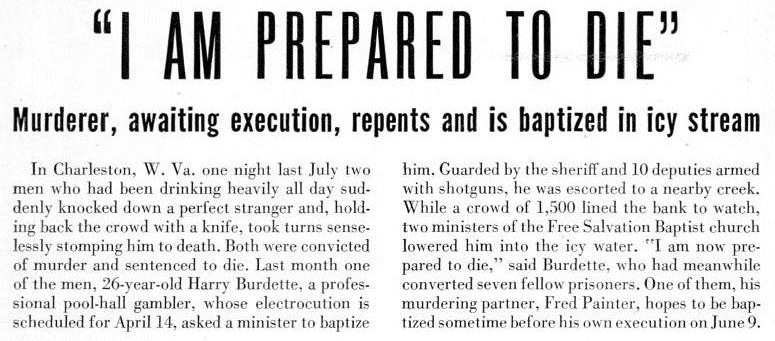 Life Magazine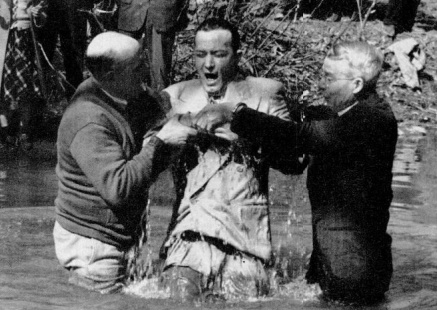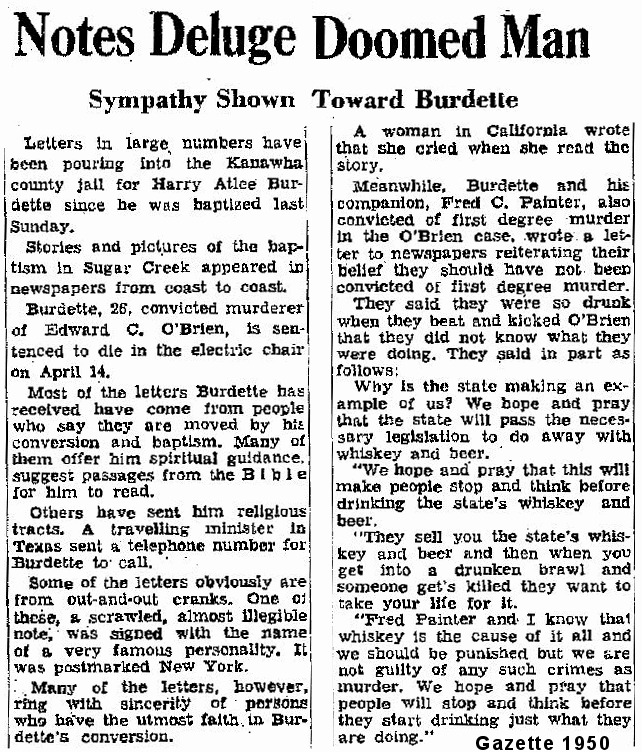 All photos and articles courtesy of The Charleston Gazette and Life Magazine
See Painters Obit HERE