EL RANCHO, DICK REID, BUDDY STARCHER, & SLEEPY JEFFERS
How odd it seems today that when I was a kid, the El Rancho Motel and restaurant was one of THE places to go for good food and fun. Everyone from celebrities to the State's top brass visited the El Rancho. Part of the reason was Dick Reid's live weekend broadcasts on WCHS radio. The show became so popular that there was always a waiting list to get in. El Rancho also featured themes, like Luau night and others.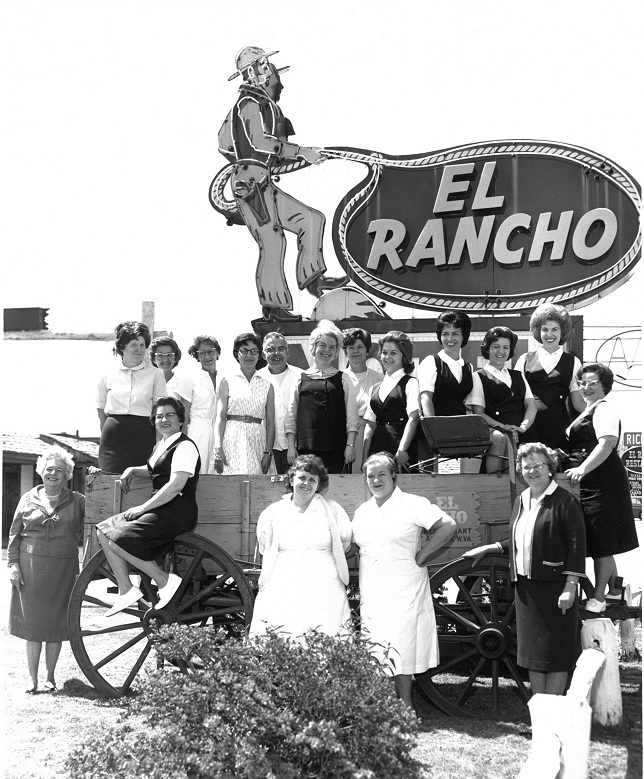 Managers & staff of the old El Rancho restaurant
A publicity shot: Standing on the far left is Irene Evans Reid, at the time of these photos she was married to Dick Reid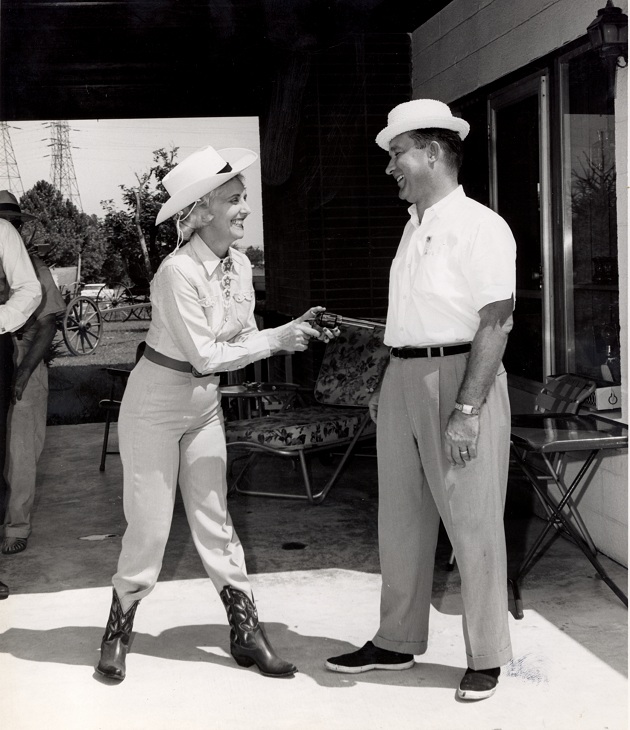 Irene Evans Reid and Dick Reid. Dick Reid had developed a children's show "The 49'ers Club" which aired in late afternoon on WKNA TV. The program proved so popular with children and parents alike that WCHS lured Dick away even before they (WCHS) went on the air in mid 1954. Dick had started in radio and bounced back and forth between radio and TV for most of his career.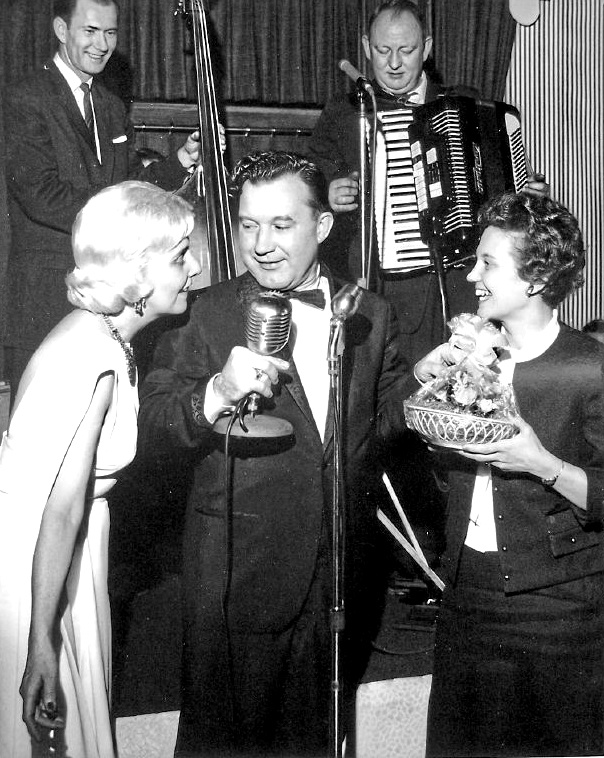 Irene, Dick, and guest live on the air (WCHS radio) from the El Rancho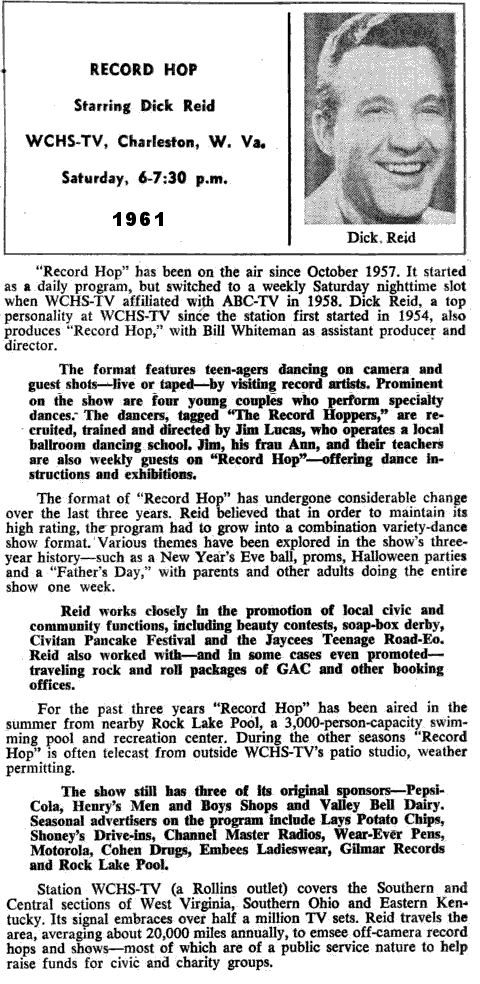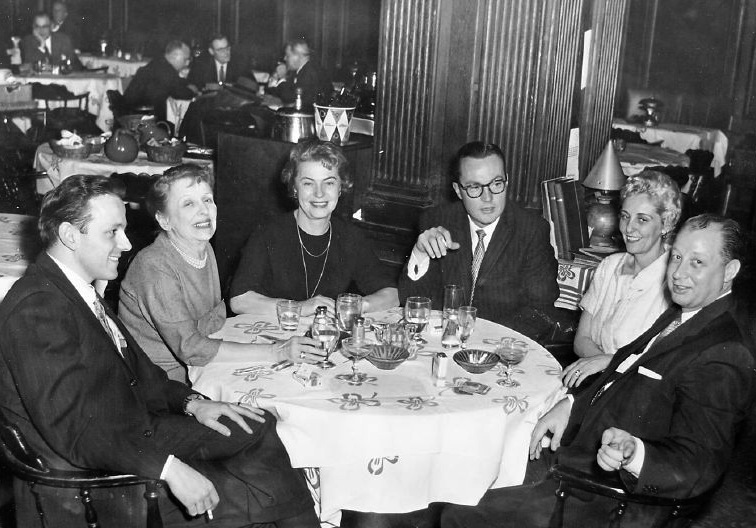 Everybody who was anybody spent money at the El Rancho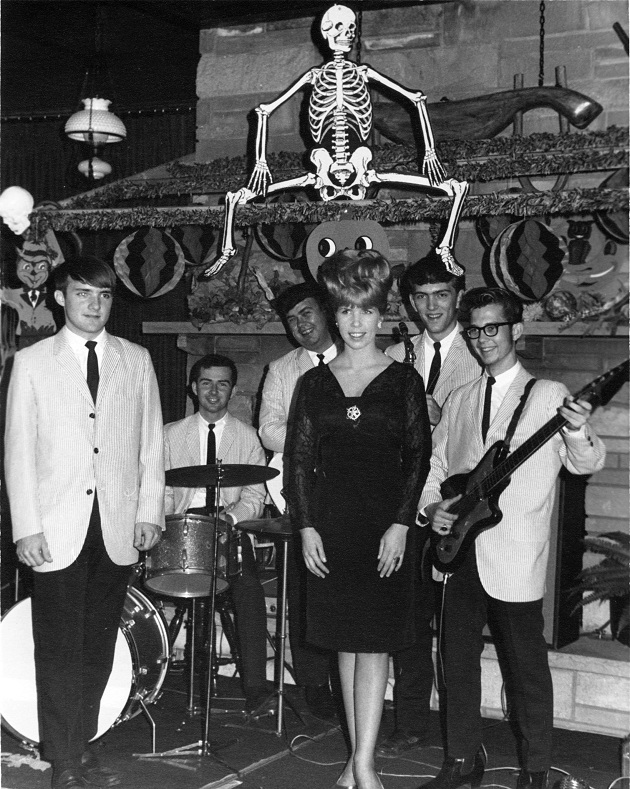 A young Band at the El Rancho. The leader, on the left, is Joe Ancion. The fellow second from the right is Tom Bailey. Joe and the drummer were St. Albans High School graduates – 1964 or 65.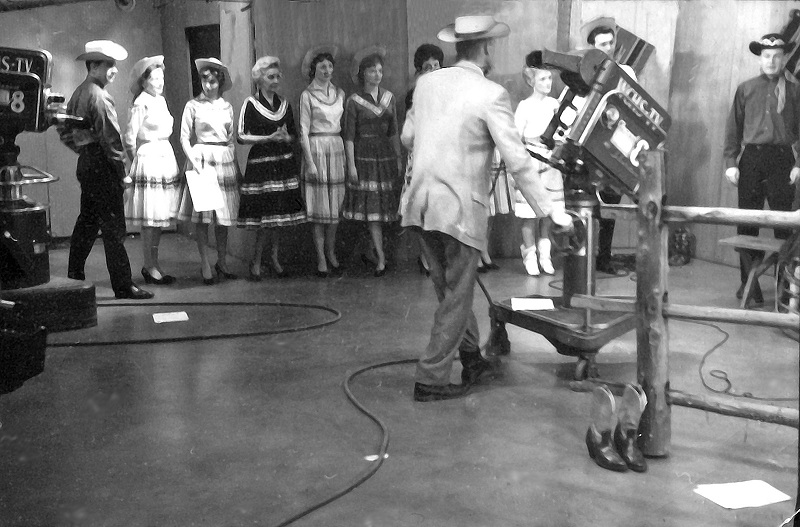 Dick Reid's "Lucky 8 Ranch" photo taken in the studios of WCHS TV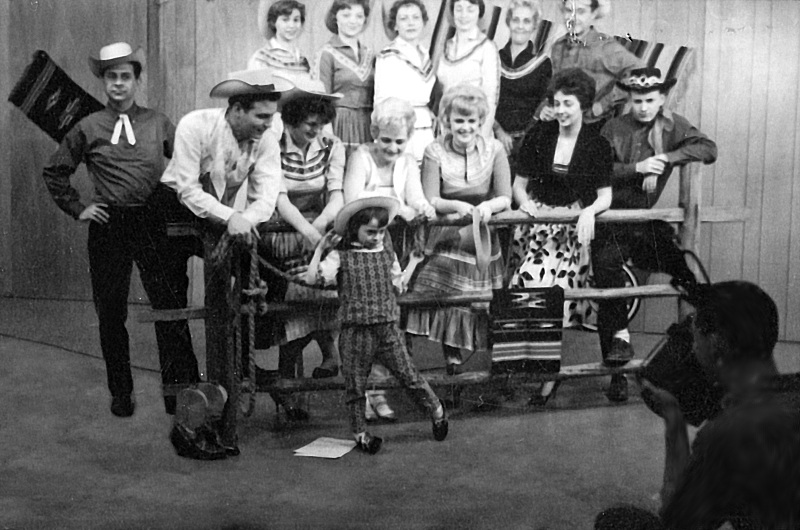 Another "Lucky 8 Ranch" studio shot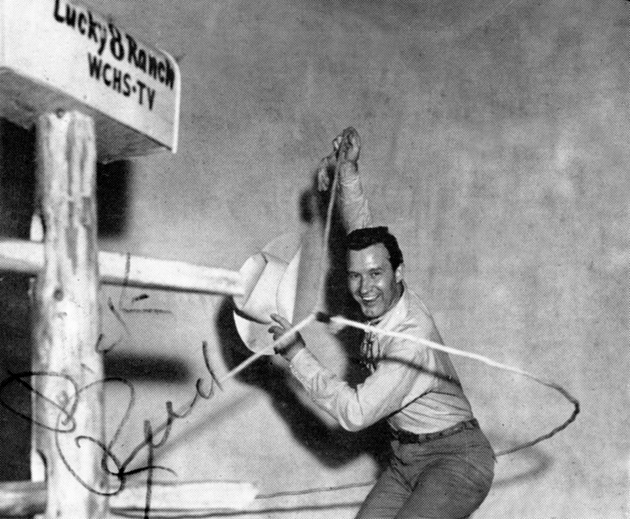 Dick Reid in his younger days. Dick Reid hosted "Lucky 8 Ranch" for children and "Dance Party" for the teenagers in the mid 50s on WCHS TV, later doing a radio show from the El Rancho restaurant.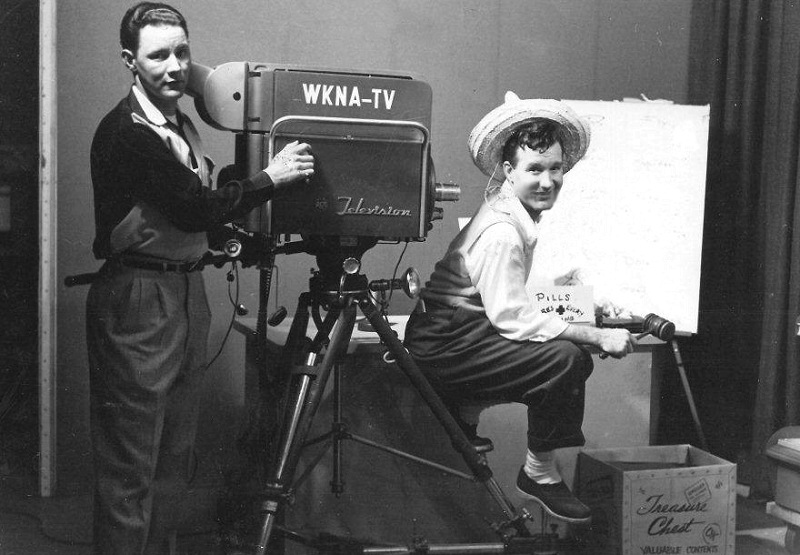 Dick Reed at WKNA UHF. The station never stood a chance in it's day.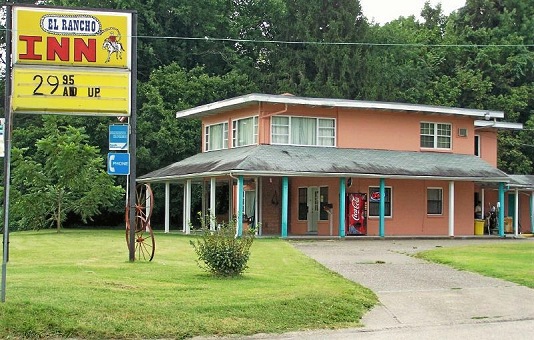 Motel photo: You would never know looking at it today, that the El Rancho had once been one the area's top attractions.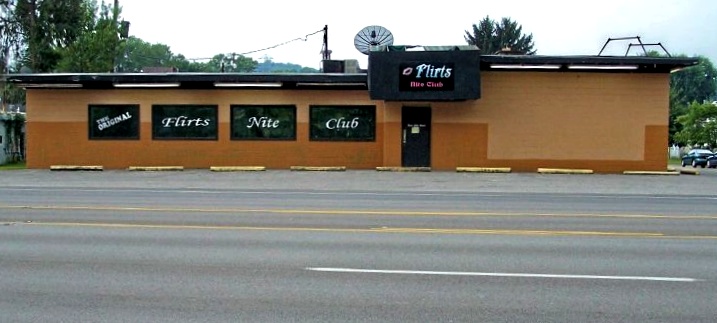 This was the old El Rancho Restaurant, which is next door to the motel.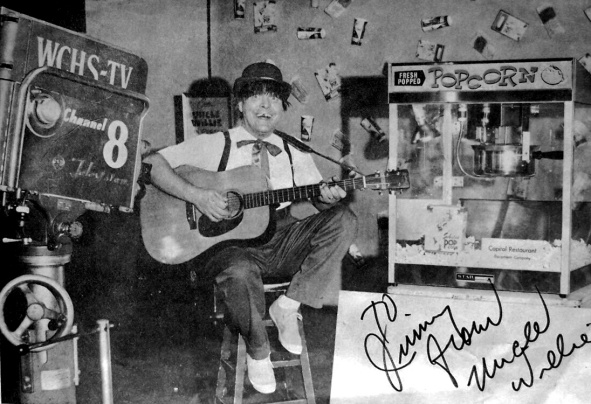 Last but not least is a photo from "Uncle Willies Popcorn Theater" on WCHS TV. Uncle Willie was Sleepy Jeffers, a long time fixture in Charleston who played many roles on TV and radio. He was a Country Music musician first and foremost, and I met him for the first time in 1960 at old WTIP radio on Dickenson Street when he was part of "The Buddy Starcher Show", which signed off in 1967 and then Sleepy took over. Below is Sleepy playing it straight for "The Sleepy Jeffers Show.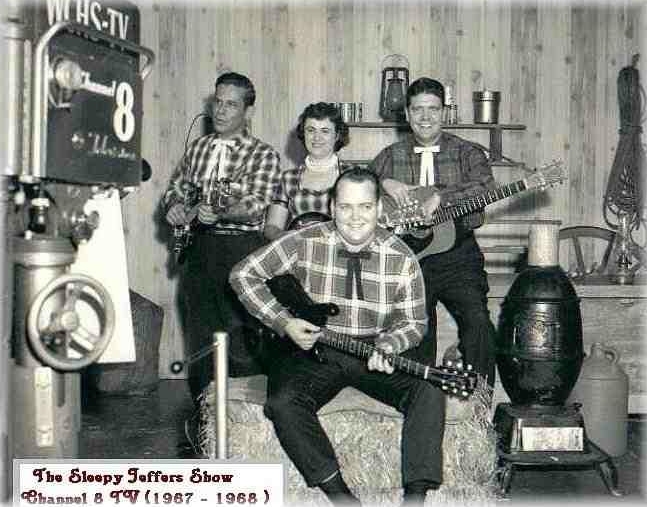 The big guy in the above photo is Frank Adkins who played Lead Guitar, with Sleepy to his right.
Here is a video of Sleepy Jeffers as Uncle Willie. It's his very last show.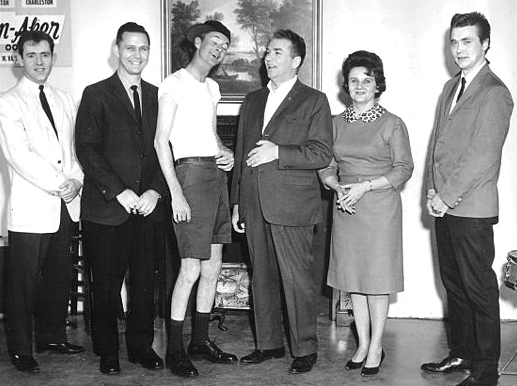 This is the Buddy Starcher Band. Buddy was from Jackson County and actually had a #2 record called "History Repeats Itself" in 1966. His most famous player was "Rosco Swerps", the skinny guy in the photo. I remember him being one hell of a steel guitar player and a very funny comedian. (l to r) Pudgy Parsons , Norman Chapman, Roscoe Swerps (Herman Yarbrough), Buddy Starcher, Mary Ann Starcher, and Butch Lester. (Circa 1964-1965)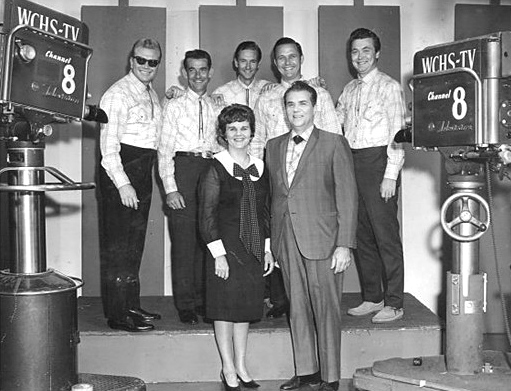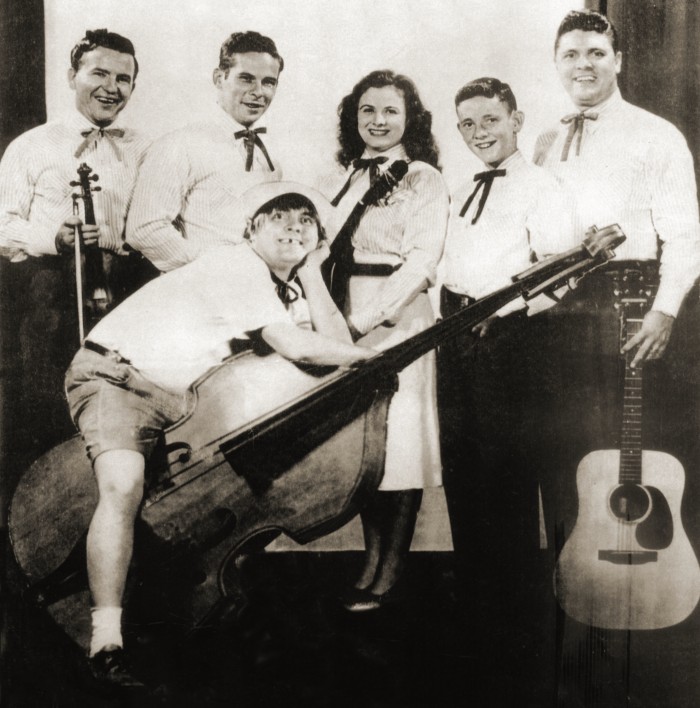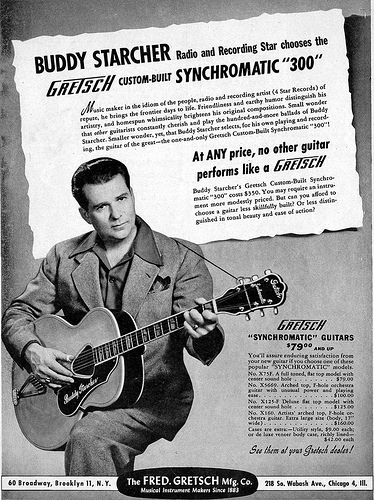 Most photos courtesy of Steve Fox