Capitol Street Continued
Moving along now to the decades of the 50s, 60s, 70s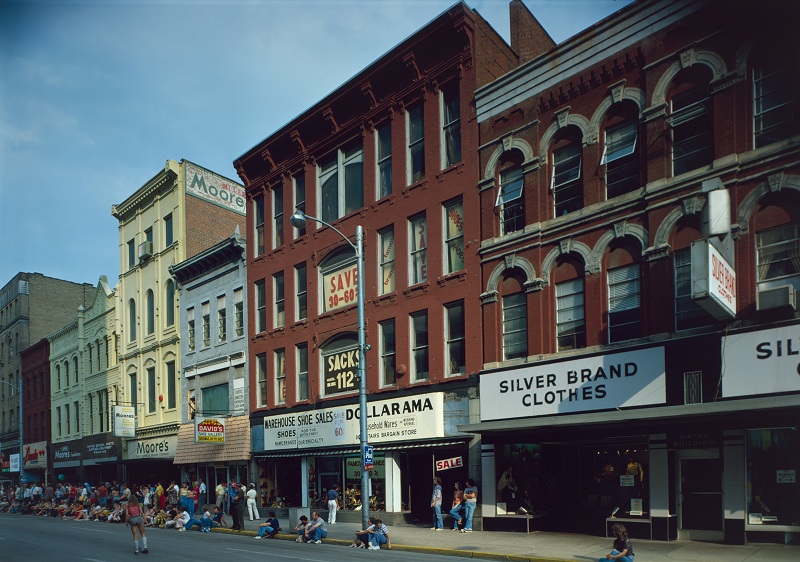 Capitol Street between Virginia & Quarrier.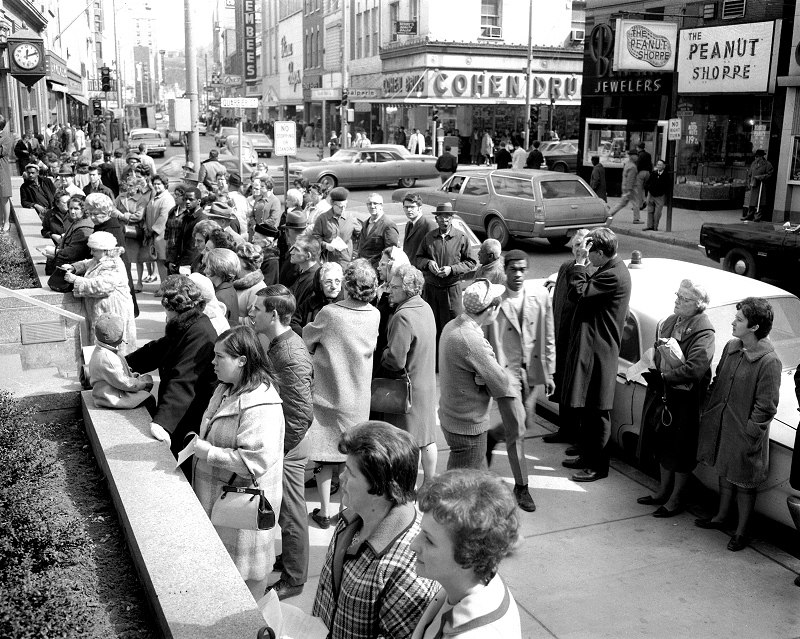 Across the street from the photo above in the late 60s. The only business left today in this photo is the Peanut Shop, which ironically opened it's doors on the day I was born. ( 1950 ) It's obviously winter, and some demonstration appears to be happening at what is now the Public Library. I'm guessing it was something put-on by the Charleston Fire Dept.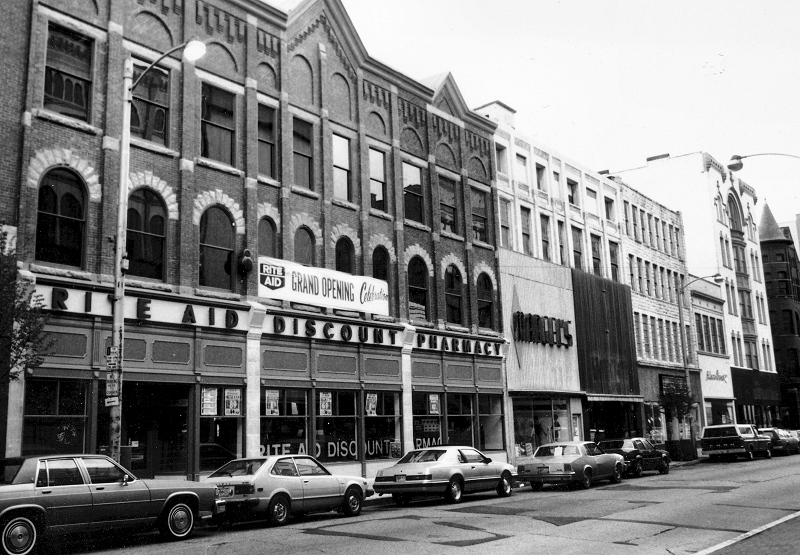 This next block North shows the area of the
Fleetwood Hotel
in the 70s, now a parking lot.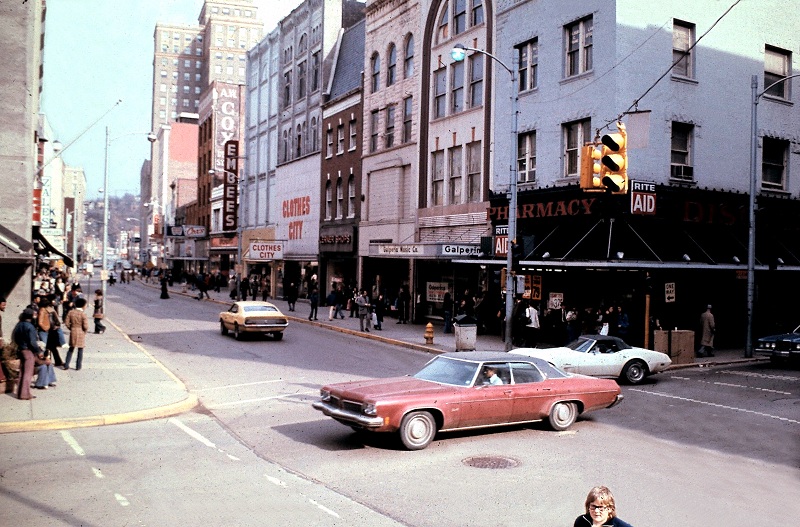 Capitol at Quarrier Street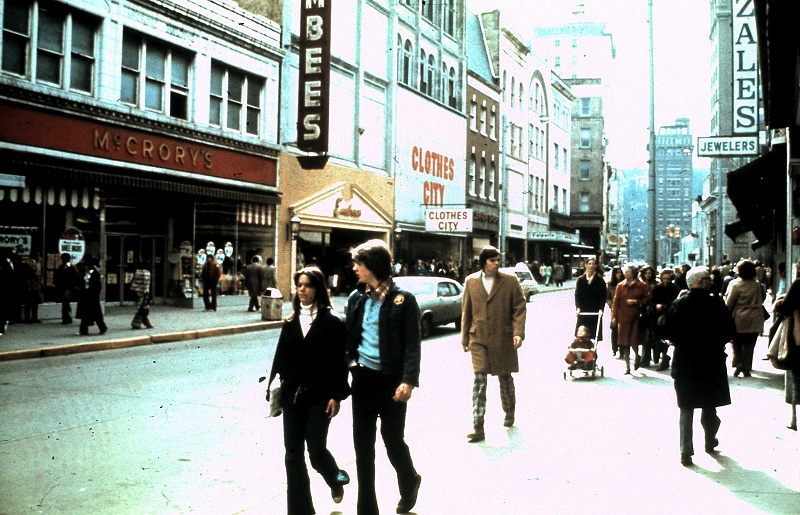 McCrory's is now the Adelphia Sports Bar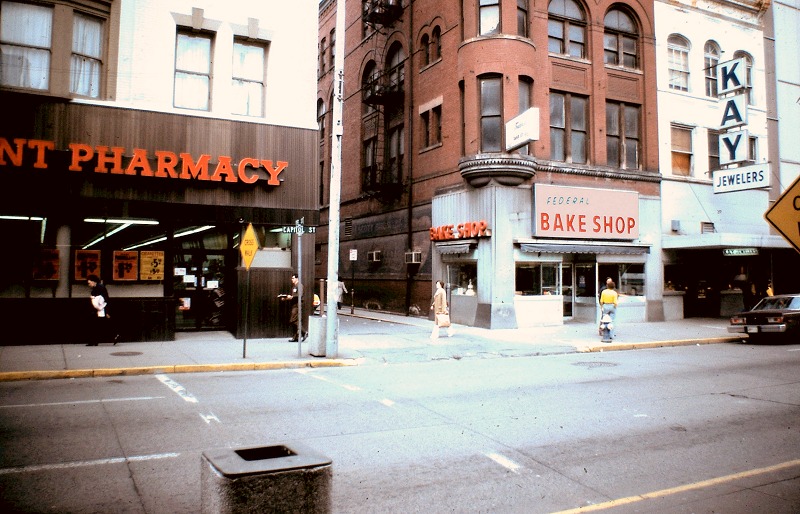 Capitol at Fife Street, now Brawley Walkway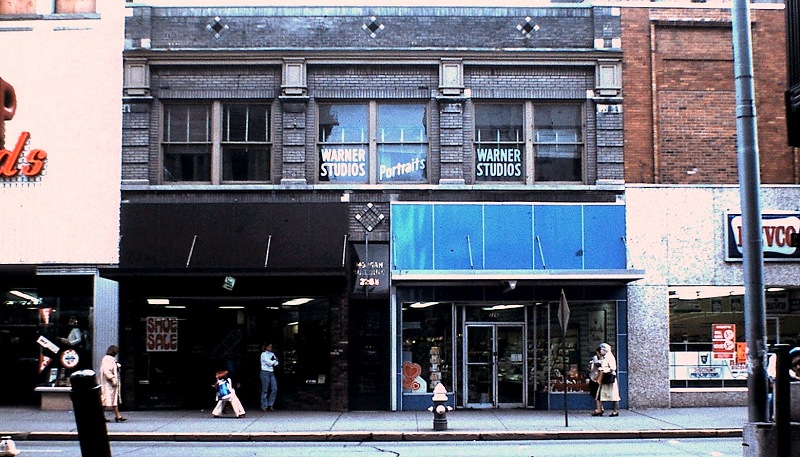 The dark brick building shown here is now Taylor Books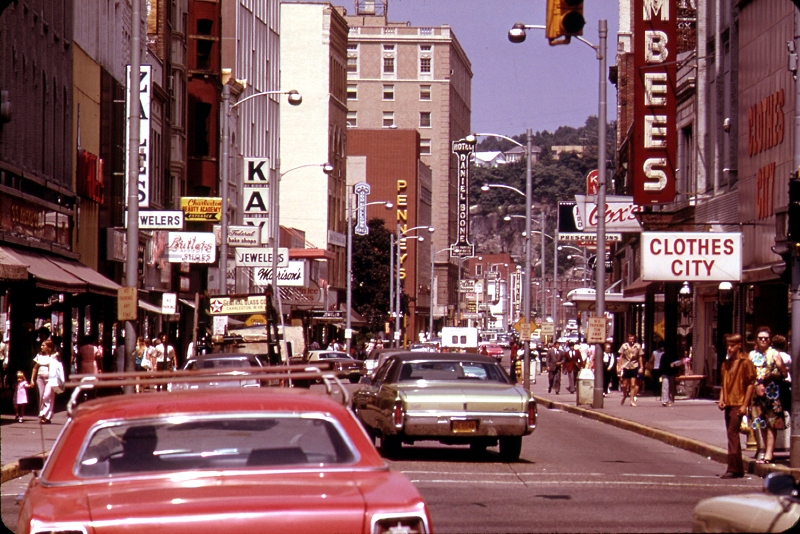 Capitol Street looking North from Quarrier Street.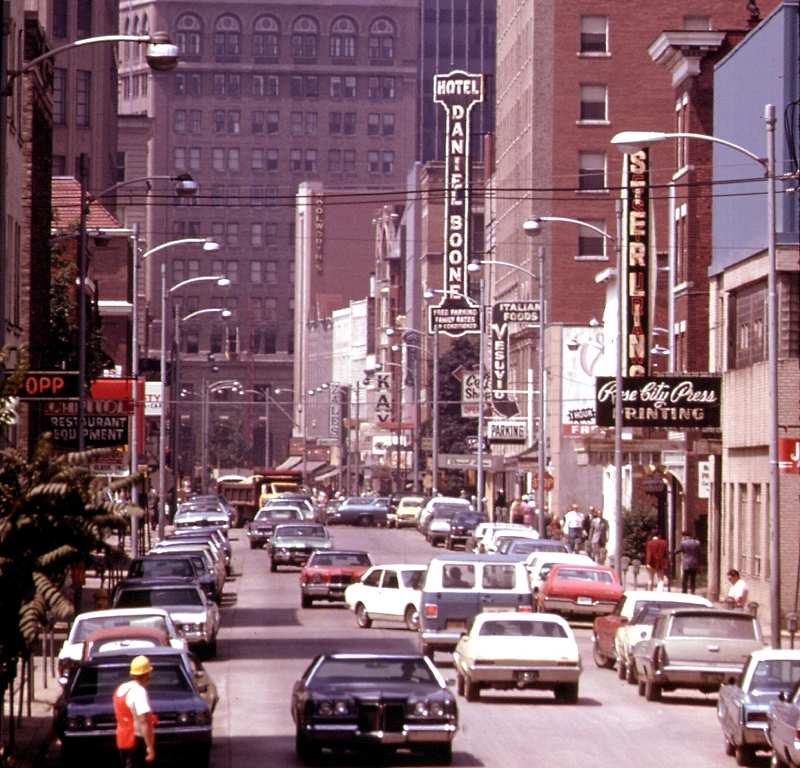 Capitol Street looking South from Smith Street
Photos courtesy of personal collection, City of Charleston, David Marshall
COPYRIGHT