THE APP BUILDING ON QUARRIER STREET 1907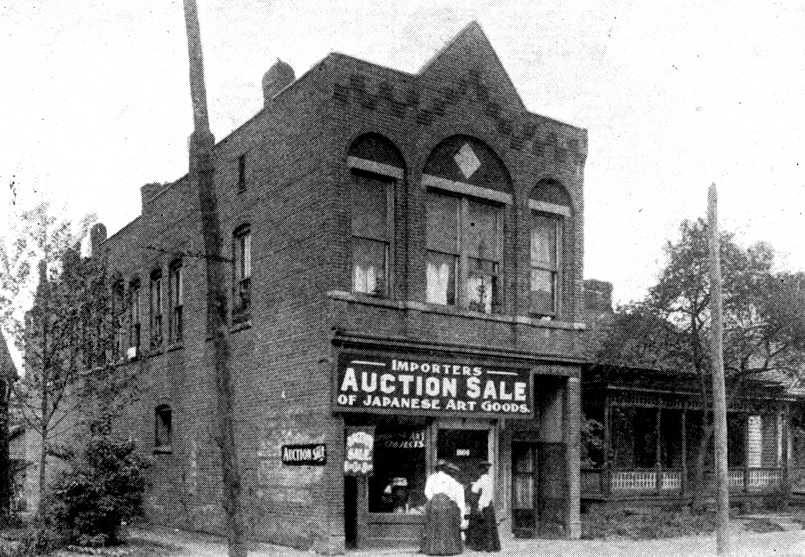 The APP Building sat at 1008 Quarrier Street. Later it would house the Modern Dry Cleaners on the ground floor with apartments above. This building sat next to what would later be built: The Holly Hotel.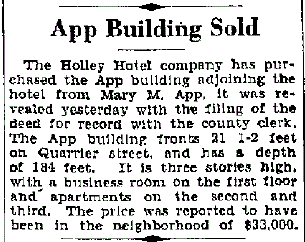 1929
TODAY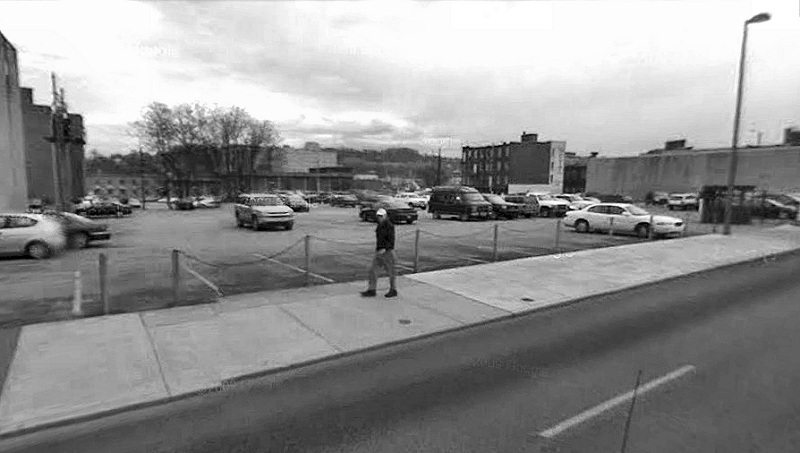 This was the old Holly Hotel Site area. The App Building would have been on the right in this photo.