STEAM YACHT "MADGE"
The Madge was considered the finest steam yacht that ever plied the waters of the Great Kanawha. She was built by Mr. Ward at his boiler works on the South Side and was fully equipped with machinery designed, patented and manufactured by Mr. Ward.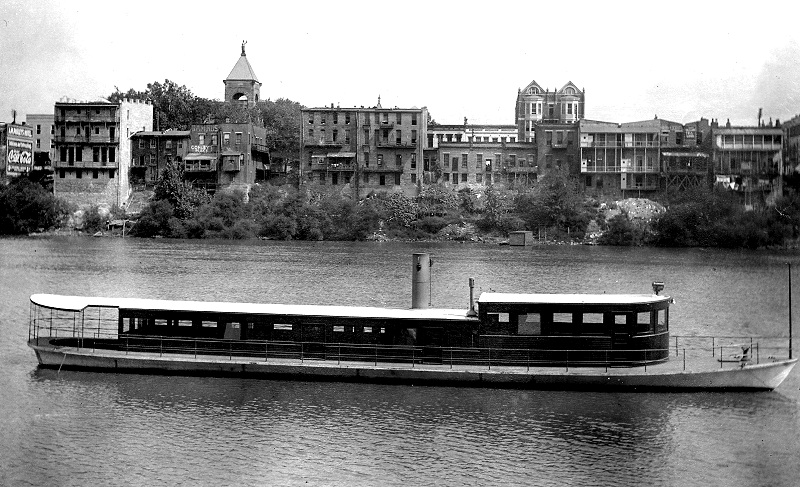 See a much larger photo HERE
This photo is one of the best I've seen. It clearly shows the Kanawha Country Courthouse steeple and the St. Albert Hotel on what is now Kanawha Blvd. Every single building in this
photo is long gone, except for the courthouse. The boat is Charles Wards personal boat, named after his wife Madge. There were apparently 3 boats made: Madge I, Madge II and Madge III. The last two possibly for his son who took over the works after Charles's death in 1915. I believe the larger boat above is Madge III, while the boat below is Madge I.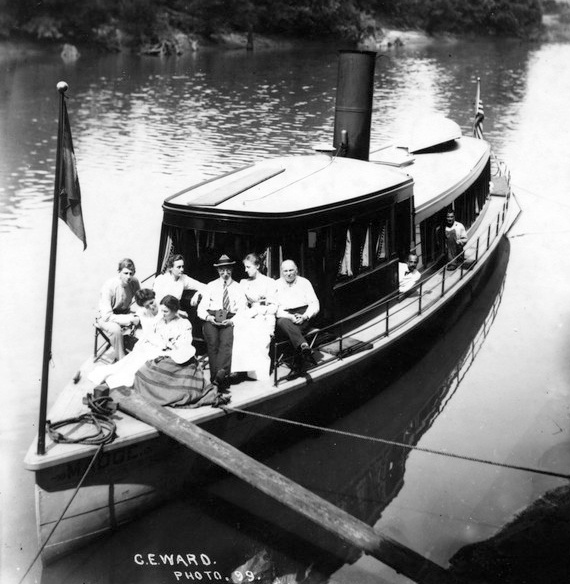 Below is the Charles Ward family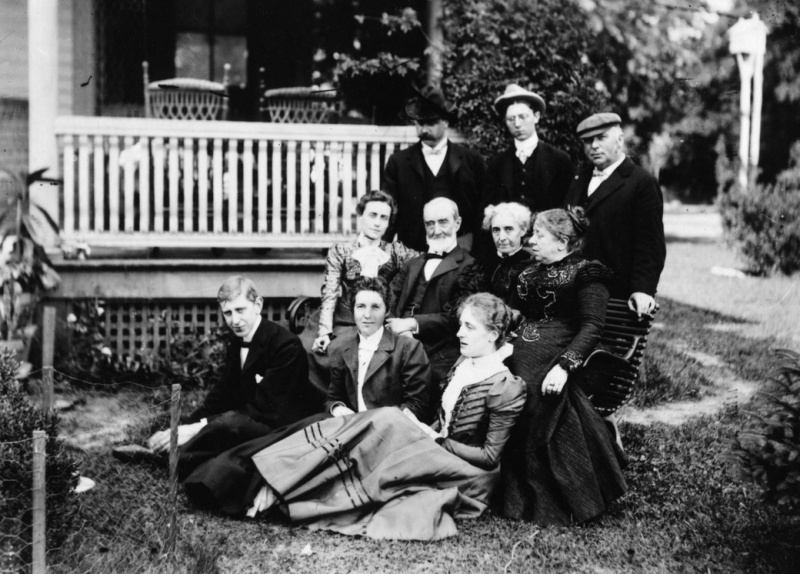 Below is the beautiful Ward Home in South Hills. It looks the same today.